Among all budget pool vacuums, pressure side pool cleaners are the best in terms of price and efficiency.
First, they suit both above ground and small inground basins.
Secondly, they give reasonable cleaning without much human participation and cost less compared with robotic vacs.
Pressure side cleaners can work from your pump or independently of it. They push water, generate venture effect, lift the debris, and collect it.
Such technology allows cleaners to save energy and provide excellent large dirt cleaning. Besides, maintenance is easy, and replaceable accessories are quite cheap.
In this Best pressure side pool cleaners review, I'll list the best models of two leading companies in the pool equipment market – Polaris and Pentair. Both brands are well known enough for people interested in pools, so they need no special introduction.
Here are eight pressure side pool cleaner models with all their true advantages and drawbacks. So, I hope everyone will find a suitable cleaner for his or her pool.

Comparison Table
Detailed Product Reviews

The model that became classic – Polaris 280 pool cleaner is suitable for inground pools of any size and shape. But mind that a 31 ft hose limits the vac. This successful design was repeated in several subsequent Polaris pressure side cleaners, as it proved its efficiency.
The 280 has a solid 20 x 23 x 10 in body with three wheels and a sail-like filter bag above. Compact dimensions, the weight of 6.2 pounds, and design help it sweep and scrub the floor and walls.
The vacuum uses the Shaft Drive mechanism and an in-line back-up valve, which help the 280 get free from corners and other tricky areas. TailSweep PRO system blows dirt from hard-to-reach places.
The debris comes into a large bag. I like that leaves, flowers, and other big particles don't clog the cleaner. Besides, Polaris 280 takes a part of the load from the main pool filter.
The vacuum works from a booster pump; it's connected with a 31 ft hose, has a 2 ¼ in vacuum inlet, and two jets. The cleaning takes about 3 hours.
The model is reputable and efficient, but, for me, the price seems a bit overpriced.
Pros
for all surfaces and inground pools
cleans floor and walls
an in-line back-up valve to avoid getting stuck
TailSweep PRO for better vacuuming
two jets
a big filter bag
Cons
expensive
requires high maintenance
when the bag is full, it can disturb proper movement and operation

Polaris 380 features many similarities with Polaris 280 model, though I noticed several useful improvements.
Thus, the pressure side pool cleaner requires a booster pump and works in all inground pools. The manufacturer recommends installing the Polaris PB4-60 booster pump, though other models will suit either.
The body dimensions and design stayed the same. It also has Classic tired wheels, a 31 feet hose, and a single chamber filter bag for 2 liters. But, a bag got an improvement, i.e., a zip fastener for easier emptying.
The cleaner uses a 2 ¼ inches inlet, auto back-up valve, and TailSweep PRO technology for challenging pollution.
However, Polaris 380 showed more efficient performance. The vacuum is equipped with three jets for greater power.
The driving system is also improved, and now the device uses All-Wheel Belt Drive. It decreases the possibility of getting stuck and, at the same time, allows the vac to clean the floor and climb walls and steps.
Polaris 380 does move smoother and cleans the pool within 2.5-3 hours. Water flow sweeps and lifts large debris, scrubbing deals with fine dirt.
The improved Polaris 380 has a higher price, too.
Pros
suitable for all inground pools
floor, walls, and steps cleaning
an in-line back-up valve
31 ft hose with TailSweep PRO
three propulsion jets
All-Wheel Drive technology
a 2L chamber filter bag with a zipper
Cons
high price
heavy body
the bag needs constant checking as can provoke leaning on one side

Polaris Vac-Sweep 360 continues the model line of the 280 and 380 pressure side pool cleaners. Performing on the same level, it combines the features of both previous models but stays closer to the 380 cleaner. The vacuum is also designed for inground pools only.
However, the main distinguishing feature of the vac is that it does not require a booster pump. Such a solution allows for saving energy and more independence.
The model is powered by the force of clean water, which returns to the pool. Three jets both push the cleaner and lift the debris.
The driving system didn't change. Here, I found the All-Wheel Belt Drive and three Classic tired wheels. The vacuum both move along the bottom and climb the walls. I didn't manage to make it clean steps. The operation takes up to 3 hours.
All the dirt comes into a 2L filter bag. Like Polaris 280, this device doesn't have a ziplock.
The vacuum inlet stays the same 2 ¼ inches. Also, the length of a hose is 31 feet, either.
It also applies the TailSweep PRO, which I find a useful function. When debris lies in narrow and inconvenient places, the vacuum blows it out until it can vacuum all particles.
An in-line back-up valve starts working if Polaris 360 gets stuck. Considering its rather heavy 15.6 lb body, the probability of such a problem would be high but for the valve and wheels.
Pros
applicable in all surfaces and inground pools
doesn't require a separate booster pump
saves energy
vacuums floor and climbs walls
TailSweep PRO
three propulsion jets
an in-line back-up valve
All-Wheel Belt Drive technology
a 2L chamber filter bag
the best combination of price and functions
Cons
doesn't clean steps
heavy
the bag needs constant checking as can provoke leaning on one side

A lovely and bright Polaris pool cleaner compels attention at once. This turtle-like vacuum works in all above ground pools and connects to their pumps and filters. But mind that the manufacturer warns the pool shouldn't be deeper than 5 feet. Also, the Float Hose is 24ft, and the Sweep hose is 7ft.
Clean water goes through the vacuum, leaves it through the jets, and drives the cleaner. As usual, it also loosens the dirt. There are 4 jets, two forward (which drives it backward) and two in the back.
Zodiac swims on the water surface, but its flow and bag process the pool floor and walls. A medium above ground pool will need three hours to get cleaned.
Turbo Turtle collects the bottom debris into a filter bag. The bag keeps pretty small dirt, and I also liked easy emptying.
I noticed that vacuum's constant movement and water flow make all water in the pool circulate and interfuse. The motion also makes water stay fresh longer.
The item weighs only 10 pounds. So, Turbo Turtle is a quite budget option for small and medium pools. I liked the cleaning and how the vacuum helps the pool filtration system.
Pros
for above ground pools
cleans pool sides and floor
four propulsion jets
easy-empty filter bag
increases water circulation
budget price
funny, bright design
Cons
not very thorough filtration
doesn't clean steps
jets often get stuck
in small pools, the hose gets tangled

Polaris Vac-Sweep 165 is very similar to the Turbo Turtle model, features the same construction and characteristics, though differing in design.
The item has a compact grey stingray-like body, which weighs 16.85 pounds, has a filter bag, and a 32-feet float hose. The hose length can be adjusted to the pool size to avoid entangling.
This time, the cleaner works with inground pools, mainly vinyl or fiberglass. The model depends on a circulation pump and filtration systems of the pool.
The cleaner coped with my 30 ft pool within about 2.5 hours, though maximum operation time may take up to three hours. During it, the pressure side cleaner sweeps the dirt. Front and rear jets produce water flow, which drives the device. At the same time, it lifts the debris and hits it from the pool sides.
Dirty water and debris come into a spacious filter bag. The bag moves along the floor and collects large and medium particles. However, I should say it has some difficulties with fine debris.
Polaris Vac-Sweep improves water circulation as well. The jets contribute to better water spreading and even heating.
Pros
suitable for vinyl or fiberglass inground pools
cleaning of the bottom and walls
front and rear jets
long 32 ft adjustable hose
large filter bag with easy emptying
improves water circulation
Cons
heavy
bad fine filtration
jets often get stuck

Polaris 3900 is a greatly improved version of Polaris 360 and 380 pressure side pool cleaners. I found it to be the most efficient model of the line.
So, the cleaner is suitable for inground pools. It cleans the floor and walls during 2-3 hours. As usual, the 3900 Sport also needs a booster pump.
The model improved its climbing and driving abilities, as now it uses not Classic but Wide Trax tires and All-Wheel PosiDrive technology with a stainless steel chain and auto-reverse function. It means the cleaner gets 50% more torque, less slipping and getting stuck. I can't say about the percentage, but it does climb walls pretty well.
TailSweep PRO system is included.
The vacuum is powered by three jets. Also, the inlet became wider compared to the 360 and the 380 cleaners – we have 2 ½ inches.
Except for the power, the thing I liked most was a new dirtbag. Now it has two chambers and can contain even more debris. The capacity of the bag is 5 liters. Plus, it has a useful zip lock for quick access.
Though having a solid drive mechanism and a huge filter bag, the cleaner weighs 10 pounds, so lifting and transportation are quite comfortable.
The kit also includes a 31-feet hose.
Still, pay attention that Polaris 3900 Sport is an efficient yet not budget option.
Pros
suitable for all inground pools
cleans floor and walls
uses improved anti-slippery and anti-stuck Wide Trax tires
All-Wheel PosiDrive driving mechanism with a chain
TailSweep PRO
Dual Chamber SuperBag for 5 liters
Easy emptying with zip fastener
three jets
a 2 ½ in inlet

Pentair Kreepy Krauly Racer continues Polaris design with wheels and a sail-like bag. It features faster operation, high power, and a couple of other exciting additions.
The cleaner was made for inground pools and is attached to their booster pumps.
The Racer cleans the floor, though it failed to climb walls and waterline, alas. The cleaning is based on high suction and a front rotating brush that scrubs sediment, bacteria, and other small dirt. Thus, the cleaner deals with both large and fine debris.
The manufacturer states the Racer has an extra-large inlet and four venturi jets. These features allow the vac to collect the particles of all sizes and perform cleaning faster compared to other pressure side cleaners. Standard cleaning takes 2 hours, which is 30% faster than the operation of Polaris vacs.
The debris goes into a big filter bag, though emptying seemed not so convenient for me.
Two more things that I'd like to highlight are a handle on the case for easier lifting of the item and LED lights. The cleaner illuminates the processed surface, so you can see what it vacuums and whether it does it thoroughly enough. I could even run it at night and see where it worked.
Pentair 360228 Kreepy Krauly Racer comes with a 30 ft hose and has two color options with light blue and dark blue bodies.
The model is quite expensive.
Pros
for inground pools
a front rotating scrubbing brush
four venture jets
enlarged inlet
fast 2 h operation
excellent filtration
LED light
handle for easy lifting
Cons
expensive
does not clean walls and steps
can float

The final cleaner of the top 8 is Pentair Legend for inground pools.
Like the previous Pentair vacuum, it requires a booster pump, has four wheels driving system with propulsion jets.
It vacuums the dirt, processing floor. The front-wheel drive allows the device to climb walls. It also has a scrub brush on the end of the tail that actually cleans the algae and sediment as the sweep moves through the pool.
In general, the Legend isn't very different from the Racer. Here, I noted the same fast 2 hours cleaning, powerful suction, and enlarged intake for small and large debris without clogging.
I had no problems with leaves, pine needles, and big or fine debris, as the Legend collected all pollution into a high-capacity bag. The bag is big enough for durable cleaning with a lot of debris, and it stays upright all the time, never leaning the vac.
The handle at the rear is an excellent addition to the design, as I could pick the cleaner out of the pool much easier. That's especially important since the Pentair weighs 22 pounds.
The hose of the cleaner is 30 feet long. Though I didn't need it, you can cut the hose off to fit your pool. Otherwise, it twists and tangles a lot.
Pros
for inground pools
floor and walls cleaning
front-wheel drive
scrubbing brush
enlarged inlet
it takes 2 hours to clean a pool
high-capacity bag
handle for easy picking out
two color options
Cons
expensive
heavy
the hose can twist and tangle
Buyer's Guide – How to Choose the Best Pressure Side Pool Cleaner
The choice of a proper pressure side pool cleaner isn't such a complicated task as it may seem. However, you should mind several crucial moments and follow these instructions.
How Do Pressure Side Cleaners Work? Do You Need One?
As I stated at the beginning of the review, pressure side pool cleaners usually require booster pumps to get power and use clean water flow to push themselves and drive in the pool. Water also lifts the debris, and the device can catch it.
Pressure side cleaners are necessary for small and medium above ground and inground pools.

Firstly, they are more affordable than robotic cleaners, more energy-saving, and don't need such powerful pumps.
And secondly, they highly facilitate the operation of your pool filter and help you get rid of manual pool cleaning.
Mind Pool Type and Its Size
All pressure side cleaners are designed either for above ground or inground pools. Only rare models can work in pools of both types.
attention
So, you should remember about your pool when choosing a cleaner; otherwise, it won't operate correctly.
Size is an essential factor mainly for inground pool owners. If you have a big pool, a pressure side cleaner can be an inappropriate choice for you, as it won't be powerful enough or have a hose of the required length.
Booster Pump and Pressure
The majority of pressure side cleaners need a booster pump for work. However, some models like Polaris 360 can perform independent cleaning. So, check this moment beforehand.
Each cleaner needs definite pressure. So, your pool pump can turn out to be too powerful or, on the contrary, too weak with insufficient pressure.
I highly recommend you to check whether the cleaner you chose fits your booster pump. Otherwise, you'll have to spend extra money on a new pump.
Surfaces Your Vac Can Clean
The best variant for us is when a cleaner can vacuum the bottom as well as climb walls and steps. Such triple cleaning is especially desirable for big basins, which contain more debris. Still, the simplest models can perform only floor cleaning.
I always recommend considering what surfaces the cleaner can process and weather wall and step climbing is worth spending money on in your case.
Filtration
Cleaners usually use filter bags. However, they can differ in capacity and efficiency. Some bags are suitable for large and medium debris; others can keep fine dirt, too.
attention
Please, pay attention to the bag type, size, easy of emptying.
Also, if your cleaner uses replaceable bags, you'd better see their price and count how expensive their change may be.
Scrubbing
Leaves, needles, flowers, insects are not the only debris found in the pool.


Sediment, algae, and bacteria are much more dangerous for your health. That's why such pollution should be regularly cleaned. However, not all pool vacuums eliminate such dirt.


If the cleaner you chose can additionally scrub the surface, it will make your pool cleaner and safer.
Driving Systems and Wheels
The main pleasure of pool cleaner usage consists of the fact that you don't have to do cleaning yourself and monitor it all the time. Cleaning is performed independently without your participation. That's why, when a cleaner gets stuck at the time, asking for your help, this independence is broken.
A well-thought-out driving mechanism is quite important for any pressure side pool cleaner. It allows for avoiding tricky places or even helps get out of a trap if the cleaner is stuck.
Frequently Asked Questions
What is the best booster pump for Polaris 3900 Sport pressure side pool cleaner?
Zodiac company highly recommends installing a brand Polaris PB4-60 booster pump. This pump ideally matches not only the 3900 Sport cleaner but also Polaris 280, 360, and 380 pool vacuums.
However, if you want some other booster pump, you're free to choose any, since the cleaners support different brands and models.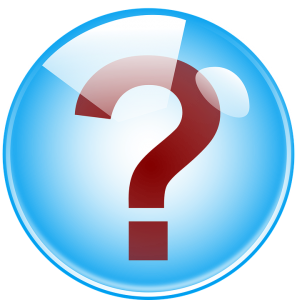 Does Polaris 380 climb walls?
Polaris 380 pressure side pool cleaner has powerful suction and a well-thought-out driving system, which allows it to climb walls and even steps for comprehensive pool cleaning.
How can I empty the filter bag of my Pentair LL505G Kreepy Krauly Legend pool cleaner?
The Pentair Legend filter bag has the U shaped snap-lock closure. When you disconnected the bag from the vacuum tube, you should push this U lock, swing it away, and open the bag. Done! Now you can throw the debris, wash the bag, swing the U shaped lock closure back, and reinstall the filter for next cleaning.
Also, a wet bag is heavier than a dry one. So, if you dry the bag with the debris before emptying, the process will come faster, easier, and more hygienic.
Can I adjust the length of the hose on my Polaris Vac-Sweep 165?
Polaris Vac-Sweep 165 cleaner is equipped with a 32 ft floating hose. The hose is adjustable, which means you can shorten its length if necessary to fit the pool size. Length adjusting helps avoid entanglement and clinging.
Is Polaris 360 suitable for above ground pools?
Polaris 360 is designed for all inground pools. If you have an
above ground pool
and want to purchase this cleaner, you will need a powerful booster pump, which you probably will not have on an above ground set up. So, the manufacturer does not recommend you use Polaris 360 in above ground pools.
You can look for another Polaris pool cleaner designed for above ground basins.
Conclusion
As you see, the market offers a wide choice of pressure side pool cleaners for every budget and pool. In this top 8 best models, I included simple yet efficient devices as well as more sophisticated and expensive vacuums.
For example, Polaris Vac-Sweep 165 and Turbo Turtle are nice affordable options, while Polaris 3900 or Pentair Kreepy Krauly Racer can offer more functions for bigger pools and budgets.
Anyway, each of the cleaners can provide the cleanliness of your pool, requiring a minimum of maintenance and attention. You should only follow several recommendations, and they'll help you to find the best cleaner.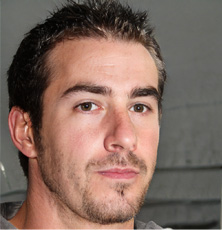 Hi! I'm Markus Robertson, and water is my passion.
Five years ago, I graduated from the University of California-Los Angeles and was going to become a professional marine biologist. However, my fate had other plans for me, and due to family problems, I had to find a more stable and well-paid job. I had only one wish for my job to be connected with water.
During this period of my life, I worked as a sales manager at Olympic Pool & Spa Supplies. The job helped me learn everything about swimming pools and related pool equipment, as well as how to choose the best option and what to pay attention to.
Having worked there for three years, I decided to start my own blog about pools, where I can tell people about the best new pool equipment models and share my knowledge and experience.
A marine biologist by education, I became a pool blogger by trade. Now I'm glad I can help the guests of my store and the visitors of my blog know a lot of exciting things about pools, their types, best pumps and filters, necessary equipment maintenance, and so on.
I welcome all people who want to choose a proper basin and the stuff to my blog! Hope you'll find this information interesting and useful!