Just an F.Y.I. there are
affiliate links
in this post, and if you click any of those links, we will earn a small commission.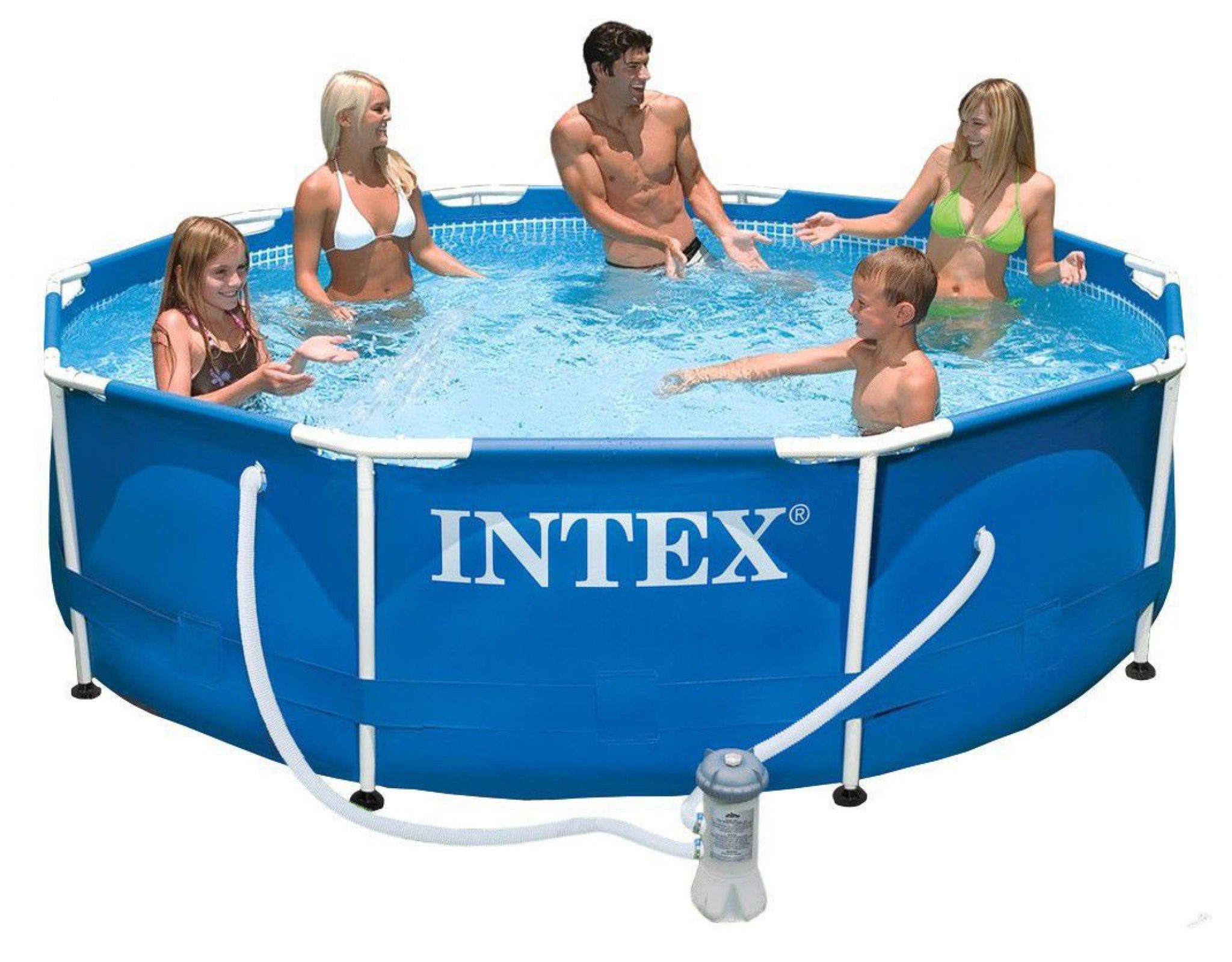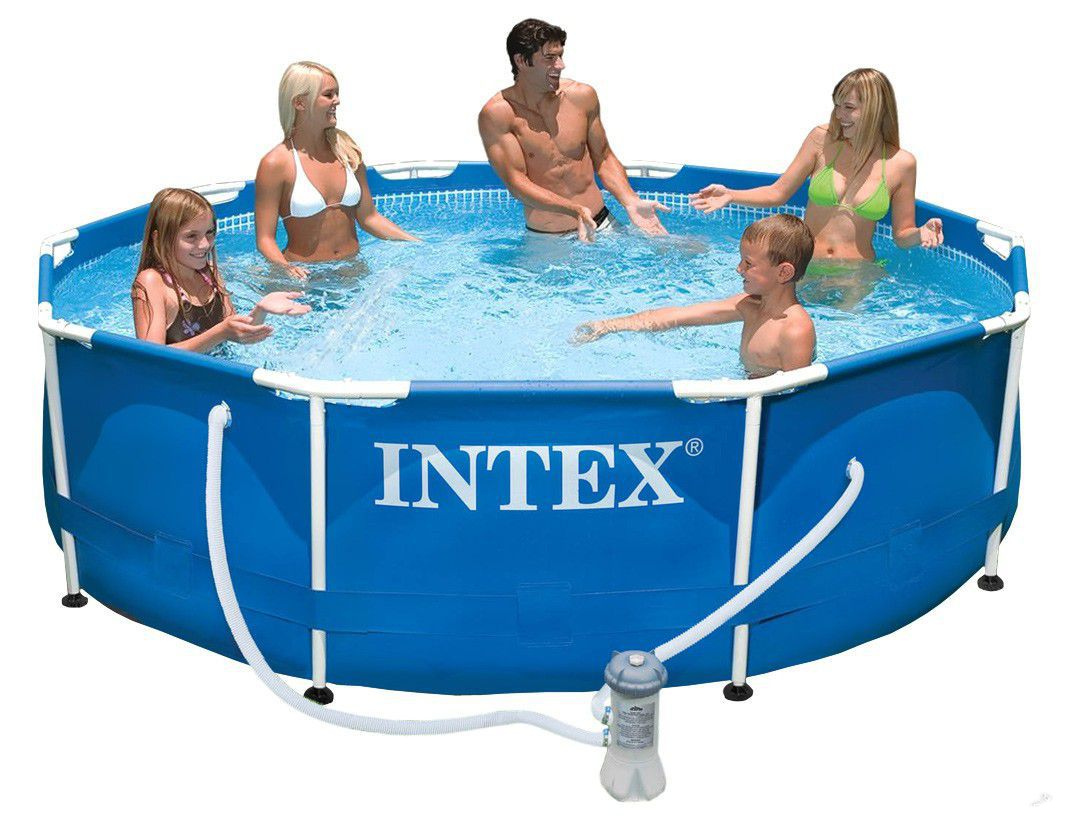 Your swimming pool needs a pump and filter. Without these key accessories, your pool is simply a stagnant body of water. The latest Intex pool pumps offer budget-friendly filtration and circulation of your pool water. Intex is one company leading the way to great recreational pumps.
Intex History
Intex Recreation Corp. has been bringing smiles and outdoor fun to families for over 40 years now. With over 100 countries where the Intex products are distributed, it's of high importance that this company tests its products. In many of its modern facilities, the final product is tested before being packaged and sold at retail. This company's adherence to safety standards and a dedication to its customers and sterling reputation make Intex and the Intex pool pumps and filters valuable purchases.
Types of Pool Pumps
Intex swimming pool pumps come in various applications. If you want a cartridge-based system, they offer these pool pumps in a durable form between $50 and $120 or so. Most intex above ground pool pumps come in cartridge or sand filter form. These cartridges should be changed according to the manufacturer's specification. For both cartridge and sand filter type of pumps, the parts and support needed for these are available straight from Intex itself.
Reasons to Get a Pool Pump
Pool pumps are essential. It's important to keep water moving because, otherwise, it will develop bacteria when it is stagnant. It is also vital to make sure Intex pool pumps are installed properly because they help drive your filter system as well. Without proper filtration and movement of your pool water, the following will occur.

Bacteria forms
Water becomes murky
The swimming experience is compromised
pH levels come off-balance and may cause skin irritation
And you may even void the warranty of your pool if you do not maintain it per manufacturer's suggestion.
How to Find the Right Pump
Intex pool pumps are easy to find. You can order the pumps and accessories digitally even along with replacement parts. The company makes it easy to find their service number and according to online reviews, the company is helpful and straightforward. The right pump for you will depend on a few key factors you'll want to calculate before selection.
Pool size – Consult your Intex pool pump manuals to make sure you have the proper calculation of pool capacity. This is vital.
Flow rate / Turnover – Your usage and pool size will have recommended flow rate and turnover figures. These refer to how much water will consistently, and at maximum, flow through your filter as well as how long it will take to fully pump all your pool's water in a cycle.
Resistance – This helps select your pump as well. It refers to all the fittings and piping required to transport your pool water. The more resistance, the more force needed to move the water. So measurements should be accurate.
Keep your swimming pools in utmost performance. For quality and clarity of water, safety assurance, and warranty preservation, a pool pump is necessary.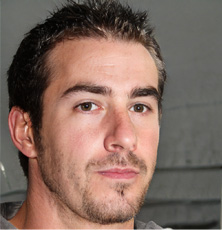 Hi! I'm Markus Robertson, and water is my passion.
Five years ago, I graduated from the University of California-Los Angeles and was going to become a professional marine biologist. However, my fate had other plans for me, and due to family problems, I had to find a more stable and well-paid job. I had only one wish for my job to be connected with water.
During this period of my life, I worked as a sales manager at Olympic Pool & Spa Supplies. The job helped me learn everything about swimming pools and related pool equipment, as well as how to choose the best option and what to pay attention to.
Having worked there for three years, I decided to start my own blog about pools, where I can tell people about the best new pool equipment models and share my knowledge and experience.
A marine biologist by education, I became a pool blogger by trade. Now I'm glad I can help the guests of my store and the visitors of my blog know a lot of exciting things about pools, their types, best pumps and filters, necessary equipment maintenance, and so on.
I welcome all people who want to choose a proper basin and the stuff to my blog! Hope you'll find this information interesting and useful!