Just an F.Y.I. there are
affiliate links
in this post, and if you click any of those links, we will earn a small commission.

Many people have just once faced the situation when the water in their home swimming pool turns green. It happens because microorganisms and algae start developing. That is why your pool needs an effective water filter.
There are several types of filters – sand, cartridge, and DE ones. In this article, we will compare sand and DE filters for you to decide which of them is the most efficient and suitable for your swimming pool. The matter is that each type has its advantages and disadvantages. So, you need your personal list of priorities to make the right choice.
A great pool filter is absolutely vital for the cleanness of water and your family's health. Your pool should be free from bacteria and other harmful contaminants. Filters come in different sizes, and they should meet the needs of either inground or above-ground pools. Selecting a suitable model among various brands, sizes, and shapes is a challenging job. That is why we would also like to consider the factors that can influence your choice.

Sand Filters vs. DE Filters: Characteristic Features
Let's consider and compare the most prominent characteristic features of both types of filters.
DE Filters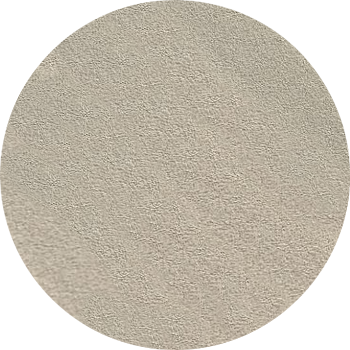 The letters D and E stand for diatomaceous earth, which is called the filter's media. These filters are similar to sand ones. However, they use a different approach to filtering – fossilized remains of diatoms. DE filters pump water through diatomaceous earth. This is a powdery substance that can capture very small particles efficiently.
They can gather particles as small as 2-5 microns. Therefore, it ensures the most accurate cleaning.
This filter also needs backwashing. The rise in pressure up to 8-10 psi signals that it is time to clean the appliance. Moreover, you need to constantly clean the filter parts. To do that, you have to dismount the grids and use a garden hose to wash them. Or you can soak the grids in water to remove all the dirt from the fabric. This means a significant amount of maintenance work.
Such filters can serve you longer. They keep the water cleaner and more sanitized without any chemicals. They also need less pump run time. You have to add some DE for the grids' coating and take the appliance apart every six months to clean the grids by hand.
DE filters are the most effective filter type because they can trap the particles not seen by the naked eye. You can buy DE powder separately to pour it through a skimmer every time you need to add it.
DE filters work similarly to side-mounted sand filters because they can also use a slide valve instead of a multiport valve for quick and efficient backwashing.
Pros and Cons of a Sand Filter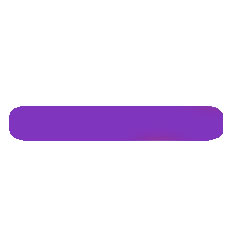 Among the disadvantages of this appliance, let's mention its low filtration capacity compared to DE filters. In addition, you can break your water balance easily while backwashing the filter. So, you may spend more on water and chemicals. You will also need a special space for the backwashed water outside the pool.
There is one more minus in sand filters. A filtration tank is filled with sand. The water passes through it, and it captures particles. However, it cannot trap all the particles, but only those that are 20 microns or larger. That is a big drawback of sand filters.
Now, let's have a look at the two models of sand filters and consider their technical characteristics as well as their pros and cons.
This pump from Intex is equipped with a sand filter with a 6-function control. That makes it possible to backwash, rinse, operate a drain & close system efficiently, and recirculate and filter water with the best possible results. It also has a 24-hour automatic timer. The flow rate of the entire system is 1,600 GPH, and the pump is capable of 2,100 GPH.
The appliance also includes a strainer basket for pre-filtering. The pump can be connected with 38 mm (1.5 in) hoses that are included in the set.
The sand for the filter is No 20 silica with the capacity of 50 pounds or 23 kilos. The glass media capacity is 35 pounds or 16 kilos. The filter works best for the pool size of 10.6-48.4 cubic meters with a water capacity of 2,800-12,800 gallons.
The pump uses a brand-new Hydro Aeration Technology by Intex that improves water circulation, filtration, and clarity by introducing negative ions to its surface.
Not much maintenance is required so that you can replace this sand filter in the pump only once in five years.
Pros
The filter is very efficient for a large above-ground swimming pool.
You do not need to buy anything extra.
There is no need to change the sand often.
Easy installation and maintenance are ensured.
Backwashing is quite easy with the help of attached hoses.
Cons
The filter could be a bit bigger for the pump.
The appliance requires adaptors to work smoothly with a 16-foot Easy Set pool.
The filter is made of durable and rust-proof materials to withstand any weather conditions. The system is self-cleaning, so it is designed to ensure smooth flow and water distribution through the pump for easier backwashing and lifespan extension.
The 7-option Vari-Flo valve can provide efficient water flow even at low pressures. Due to that, the appliance is immediately ready for servicing and winterizing.
The filter has an integral top diffuser for more even water distribution over the sand bed to better use the entire filtration area. The filter is top-mounted, making it easier to maintain and backwash it. That also accounts for its longer lifespan and more efficient, long-lasting performance. It can be used for different-size pumps and appliances.
Apart from above-ground pools, the ProSeries filters are applicable to on-ground and small in-ground pools, freshwater and saltwater aquariums, and even ponds.

Pros
The design is great and high-quality.
Setup is very easy as well as its maintenance.
Water circulation is fast and smooth.
It is a good value for the price.
Everything you need is included in the set.
Cons
The tank may occasionally split.
The fittings may leak a little at the connections.
The Pros and Cons of DE Filters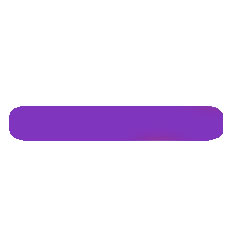 As for its disadvantages, you need additional DE after each backwashing. It means higher maintenance costs. If you want to dismount the grids, the process may be time-consuming. DE is a dangerous substance that can cause cancer, so you should not inhale it. You also need an additional backwash valve for filter maintenance.
Now, let's regard the two most popular and well-appreciated models of DE filters.
This filter can clean water at 60 sq. ft of the pool. It provides excellent water clarity and efficiency of performance. Its grid elements are highly impactful to ensure both up-flow filtration and smooth top-down backwashing.
The appliance has a glass-reinforced copolymer construction of the tank that is immensely durable and corrosion-protected. The assembly is relatively easy, and all the parts can be conveniently accessed. That accounts for very simple maintenance and servicing.
The filter's vertical design can provide efficient water flow and powerful cleaning capacity to different types and sizes of pools. This filter is available in slide-valve and multiport options. The appliance provides smooth and reliable performance for many years.

Pros
The filter performs greatly for many years.
Cleaning processes are very fast and effective.
It produces crystal-clear water.
The filter has a perfect air bleed and clamp.
The replacement of the elements is straightforward and understandable.
Cons
Grid elements are a bit too heavy, so they are challenging to clean.
Reassembly after cleaning is a little tricky.
The filter uses a patented Flex-Tube construction for longer cycles between cleaning. The filter tank is made of a heavy-duty material – high-strength thermoplastics – to ensure rust- and corrosion-free operation. You can automatically remove debris from Flex Tubes with the help of a bump handle.
The system is protected against the backflow with an integral check valve when the system runs off.
The filter is amazingly efficient in removing the tiniest particles, as small as two microns. You can use DE powder over and over again due to its Flex-Tube design without the need to add it. These tubes can clean themselves of dirt and extra DE powder with the help of the original bump mechanism.
The appliance can be used as a replacement filter or a new one for the first installation in the in-ground pools of different sizes, types, and shapes.

Pros
The water is extremely clean and crystal-clear.
The return jet is much stronger than in the sand filter.
A warranty replacement is always ensured.
It aligns up perfectly with the pump and union fitting.
It pays for itself because there is no need to run the pump around the clock.
Cons
The appliance can arrive with cosmetic defects in the top clamp and bolts.
There may be some frustration with the customer service.
The Main Factors That Can Influence Your Choice: Comparison and Contrast
Now, let's consider several factors that may affect your choice of the filter type according to your needs. We will compare and contrast the main features that influence the performance.
Filter Efficiency
There is a contradictory rule applicable to all filters. They work more efficiently if they are a bit dirty. For example, a sand filter can trap particles of over 40 microns. However, if some dirt collects in the sand, it can capture even particles of 20 microns.
A DE filter is considered more efficient. It can capture 2-5 microns particles, and it can clean the pool within 1-2 days. Sand filters, instead, cope with the task within a week, and they may need clarifiers and other chemicals to do it more effectively.
Another factor that can influence efficiency is the water flow rate. Flow rates higher than recommended produce smaller efficiency because tinier particles can be forced through the filter. Sand filters can also depend on their media age. If the filter gets older, it loses half of its trapping efficiency. The lifespan of DE filters is a bit longer. Anyway, when your filter is ineffective, you need to replace it.
verdict
DE filters are more efficient and powerful than sand filters. They can trap smaller particles and clean the entire pool within a shorter period. As a result, their lifespan is longer, and they do not need any chemicals to boost the process.
Purchase Cost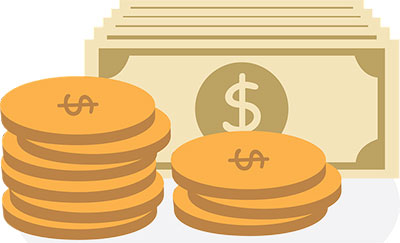 DE filters are much costlier than sand filters. They have more parts and need more maintenance. They rarely come with a backwash valve, so you need to buy it extra.
Sand filters are much simpler, so their cost is far lower. The installation cost of such filters is also lower. However, you will need a lot of filter sand when it is time to replace it.
So, you will have to pay for it additionally.
verdict
Sand filters are cheaper than DE ones. Their purchase, installation, and maintenance costs are much lower. So, you can opt for this type if your budget is limited.
Media Lifespan
Though the filter's tank can last for many years, its media, the substance that performs filtration, can wear out rather quickly. The need for its replacement is obvious from shorter filtering cycles and poor quality of filtered water. You will also need additional chemicals or sanitizing and clarifying the water. Larger filters' media may last longer.
However, the lifespan of DE filters is longer than that of sand filters. It is approximately 15 to 10 years, respectively. However, you need more time for its replacement.
verdict
The media lifespan of DE filters is longer than that of sand filters. Despite the time-consuming replacement of the media, DE filters are more durable and reliable.
Media Replacement Cost
If you can find sand for replacement at your local hardware store, it won't cost you much – just about $10-15 per 50 pounds. In-ground pools' sand filters can use 300-500 pounds of sand. Again, though, it will still cost you less than the media of DE filters.
DE filters are equipped with coated grids. These are plastic frames covered with DE fabric. If holes develop in this fabric over time, you need to replace it. Most DE filters need $100-$150 to replace the covering for all their eight grids. Or you can replace one or two coverings for about $20-25 each.
verdict
Replacement of sand is cheaper and simpler than changing DE coverings on DE filters' grids. However, if you choose to replace the covering of just several grids, it will cost you less.
Water Use

Sand and DE filters need backwashing for efficient use. However, backwashing requires a lot of water – about 500 gallons or so. If you live in a dry area, local authorities may impose restrictions on such immense water use. So, it would help if you keep this in mind while choosing a filter for your home swimming pool. Cartridge filters are preferable in this case.
Though, if you have to choose between sand and DE filters, consider the latter. This filter can be just bumped every two weeks. Bumping means short backwashing that does not require much water. DE filters can also have a separation tank. You will be able to filter the backwash water to use it again.
As for sand filters, they need frequent backwashing that lasts longer and uses more water. Water waste, in this case, is enormous, so you may not be allowed to use such a filter.
verdict
If you choose between a sand and DE filter, opt for a DE one. It has shorter backwashing cycles with less water needed. By installing a separation tank, you can use the backwash water again and avoid wasting it. It is crucial for dry areas.
Cleaning and Maintaining Time
Sand filters are undoubtful favorites when we talk about the simplicity of cleaning and maintaining. They are easier to backwash, install, operate, and maintain. DE filters need to add DE powder after each cleaning, resulting in extra expenses and more time needed for cleaning.
Moreover, you will have to open the filter up every six months to check it for possible damage and need to replace worn-out parts. That will take you a lot of time and effort. In addition, you need to use filter cleaners for both types of filters for their smooth performance. They help remove oily deposits and minerals to ensure efficiency.
verdict
If you are looking for a filter that needs less time and effort for its maintenance, opt for a sand filter. You won't have to add any substances to it every time you clean it, and backwashing is quite easy here. If you do not want the crystal-clear water in your pool every time you use it due to the most accurate cleaning and filtering ever, a sand filter will be your best option. If you feel the need for the water without the slightest signs of particles, choose a DE filter, but be prepared for more time spent on its maintenance.
Repair Frequency
Sand filters feature a very simple design with only a few parts. That means you will have fewer problems with repairing or replacing them. Nevertheless, they are equipped with a backwash valve, which can be either push-pull or multiport, that will need your attention. The valve can cause more issues than any other part of the filter, including its internal elements or tank.
On the other hand, DE filters consist of more details, both internal and external ones. A backwash valve is also one of them. That is why DE filters need an annual disassembling, thorough examination of their grids, and careful cleaning of every part. Such filters can be broken or damaged more easily if they are misused.
verdict
If you don't want to spend hours fixing and replacing the damaged parts of your filter every time something has gone wrong with your electricity or water supply, opt for a sand filter. It is simpler in its construction and does not need so much attention to every smallest detail. If you don't mind detailed examination, cleaning work, and testing, you may prefer a DE filter.
Final Thoughts
Therefore, which type of filter is better – a sand or DE one? Considering this review and comparison, you can see that sand filters are cheaper and easier in use and maintenance. However, they may not be efficient enough. DE filters are more effective. Though, you will need to pay more for such an appliance.
Moreover, you will spend more time on its maintenance. That is why, while making a choice, you should take into account your personal ideas about water quality, affordability, and the time you are ready to spend on ensuring your filter's smooth performance.
Nevertheless, remember that your filter, no matter which type you choose, should be big enough to cope with the amount of water it needs to clean in your swimming pool. There is no use buying a small filter only for the sake of money saving. You will pay much more for purchasing extra accessories for it or another filter if that one does not manage to work properly.
Even if you have decided to acquire a sand filter, opt for a bigger model. It is sure to be more effective than any smaller DE filter. There is one more useful tip here that you need to consider. Bigger filters will usually last for a longer time. They also clean your pool faster and prevent any issues with your water more efficiently.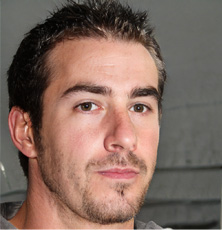 Hi! I'm Markus Robertson, and water is my passion.
Five years ago, I graduated from the University of California-Los Angeles and was going to become a professional marine biologist. However, my fate had other plans for me, and due to family problems, I had to find a more stable and well-paid job. I had only one wish for my job to be connected with water.
During this period of my life, I worked as a sales manager at Olympic Pool & Spa Supplies. The job helped me learn everything about swimming pools and related pool equipment, as well as how to choose the best option and what to pay attention to.
Having worked there for three years, I decided to start my own blog about pools, where I can tell people about the best new pool equipment models and share my knowledge and experience.
A marine biologist by education, I became a pool blogger by trade. Now I'm glad I can help the guests of my store and the visitors of my blog know a lot of exciting things about pools, their types, best pumps and filters, necessary equipment maintenance, and so on.
I welcome all people who want to choose a proper basin and the stuff to my blog! Hope you'll find this information interesting and useful!