Just an F.Y.I. there are
affiliate links
in this post, and if you click any of those links, we will earn a small commission.
You will agree with me that the debate of the best pool cleaners is between Polaris 360 vs 380. These two are the most popular pool cleaners in the market today.

In this review, we want to strip down the two new pool cleaners to help you get value for your money. But to give you a clear picture of the models, we will also be bringing the

Polaris 280

into the picture as it's still a model you can find in the market at an affordable price.

To enable you to get the most out of this pool cleaners comparison review, we have divided it into three section.


First, we will have a short overview of the models.

We will also discuss what makes the two new models different from the old.
Comparison Table
TailSweep PRO® Compatibility
TailSweep PRO® Compatibility
TailSweep PRO® Compatibility
TailSweep PRO® Compatibility
Last update on 2023-12-04 / Affiliate links / Images from Amazon Product Advertising API
Our Expert Advice

I recommend pressure-side pool cleaners as they operate independently from the pool filter system; they do not increase the load of the pool equipment. The cleaner efficiency does not depend on the clogging pool filter. Also, they pick up more debris and dirt than suction-side cleaners. So, these cleaners are preferable in areas with bugs, leaves, or other big debris. They operate as an additional water filter in the swimming pool too.
Detailed Product Reviews
1. Polaris 360 – the best pool cleaner for you
This is perhaps the best pool cleaner you can buy as it requires no booster pump like Polaris 280 vs 380.
So, however expensive you may find it, it's the best option since you won't be buying a separate booster pump for maximum efficiency.
Regarding performance, the 360 is a much-improved version of the 280, with 3 propulsion jets, belt drive system, and so much more.
But still, there are a few things that Polaris ought to have improved.
For example, this model comes with a smaller vacuum opening meaning it won't capture very large debris.
The Polaris Vac-Sweep 360 Series has two models;

Polaris F1 (Vac Sweep 360)
Polaris F1B (Black Max)
This cleaner is best for those who don't have an existing pump.
2. Polaris 380 – it requires a booster pump

The Polaris 380 is quite similar to the Polaris 280 in that it also requires the Polaris PB4 60 booster pump for efficiency.
It is a great choice for anyone who is just looking for the pool cleaner; maybe you have a pump already.
But structurally, it is very similar to the Polaris 360 with just a few differences which we'll talk about later on.
Much of the new features the Polaris 360 has are also here.
Thee include the 3-jet propulsion,
belt-drive system,
back up valve
and so on.
Polaris 380 has many parts, and consequently, it requires more maintenance.
The best feature of Polaris 380, however, is the ability to clean the floor, walls, and steps as well making it the most comprehensive Polaris in our review today.
Polaris 360 vs 380 Face to Face Comparison
Now, with a glimpse of what each model offers, let's now put them to a contest and see who's the winner.
Our approach here is to consider all the important factors and features that should influence your purchase decision.
So, without wasting more time, here's the Polaris 360 vs. 380 face-off.
Installation (pump requirement)
Before buying any pool cleaner, make sure you ascertain its compatibility with your pool system. Here, an important consideration is whether it needs a booster pump or not.
The Polaris PB4 60 is the most recommended pump, but still, you can choose from the wide range of booster pumps from other models.
Polaris 380, despite being the latest model requires a booster pump. It is a great choice for anyone who is just looking for the pool cleaner; maybe you have a pump already.
verdict
Polaris 360 is the best choice because it doesn't require a booster pump. So, in as much as it's a little bit expensive, it saves you the cost of buying a booster pump.
Cleaning priority
Among the crucial things to consider when choosing a pool cleaner is its cleaning priority. Where can it clean? Is it the pool floor only or it can also do the walls and steps?
Let's find out what's the best Polaris that will handle all your pool cleaning needs.
The Polaris 360 can clean the floors and walls so for the steps, you need an alternative.
Polaris 380 is the unlikely here as it can handle floors, walls, and steps as well. This I one thing that makes the 380 a force to reckon even though it requires a separately bought booster pump.
Vacuum opening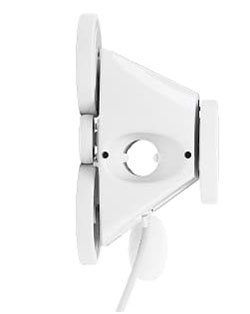 Part of how pool cleaners work is by sucking up the dirt debris via vacuum inlets. The size of the vacuum inlet determines the size of dirt that can be sucked. A larger vacuum inlet is the most desirable.
Polaris 360 comes with a smaller vacuum opening. It has a 2-1/2-inch diameter vacuum inlet which I a disappointment for such an expensive pool cleaner. But you can argue that the difference is negligible.
Just like the 360, Vac-Sweep 380 also comes with a smaller 2-1/4-inch diameter vacuum inlet. This is among the reasons why the old model is still a force to reckon.
Venturi jets
One of the main differences between the Polaris 360 and 380 is the number of propulsion. The more the propulsion jets, the more the power and consequently, better coverage and faster cleaning.
The new Polaris 360 comes with 3 propulsion jets instead of two giving it an edge over the older model. The three jets give it more power and hasten cleaning as the cleaner's movements are swift.
Polaris 380 also has three propulsion jets for more power and speed.
verdict
So, as far as propulsion is concerned, it is a draw between Polaris 360 vs 380.
Drive mechanism (belt vs shaft drive)
How does
the pool cleaner
move around? Is it with a belt drive or shaft drive? Are all the wheels powered? What types of wheels does each model come with?
Polaris 360 comes with an entirely new approach with only the Classic three wheels as the feature it shares with the predecessor. The most significant addition is the fact that this is now an all-wheel belt drive pool cleaner.
Nothing is new in the Polaris 380 as it also features an all-wheel belt drive system and Classic wheels just like the 360. If you want a more robust cleaner than these two, go for the Polaris 3900 Sport that comes with an all-wheel PosiDrive system with stainless steel chain and WideTrax tires.
Backup valve
These pool cleaners are not invincible, and from time to time, they may get stuck. Fortunately, we have a feature called back-up valve which frees the cleaner in the event it gets stuck.
But do all of the three come with a backup valve?
When it comes to the Polaris 360, we also have the backup valve, but with valves that are somewhat less durable and require constant checking and unblocking.
The last cleaner also comes with a backup valve and this time round, its role goes beyond freeing the cleaner. Polaris Vac-Sweep 380, the backup valve also gives the cleaner the climbing power for getting to the steps.
Maintenance
Definitely, you want a pool cleaner that won't be taking up much of your time in the name of maintenance. Here, we also consider the cost implication.
So, which of the three pool cleaners is easy to maintain, and why?
The Polaris 360 has so many parts, and that means intensive maintenance. Fortunately, there is also a filter bag for capturing the large dirt to prevent them from overwhelming the filter.
Polaris 380 also has many parts, and consequently, it requires more maintenance. Here again, we have the filter bag which enhances the filter life and performance. The valves also need frequent maintenance and so do the three jet.
Accessories and attachments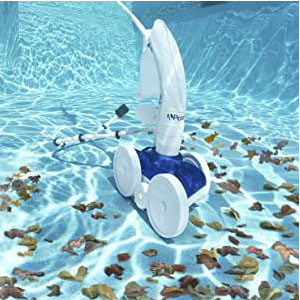 There are a few accessories and attachments that you need to be aware of. We have the replacement bags, and an attachment called the TailSweep Pro.
Polaris 360 will come with the standard single chamber bag included, but there is a wide range of bags to choose from depending on your needs.
Other inclusions are a larger sweep hose with scrubber, pool wall fittings, and the backup valve. This pool cleaner also works with the Polaris TailSweep Pro, but it is not included in the package.
Lastly, we have the Polaris Vac-Sweep 380, and this one is not in any way different from the Vac-Sweep 360. The TailSweep Pro is not included, but it is compatible with it.
Other accessories supplied are a single chamber bag, as usual, sweep hose and scrubber, back up valve and pool wall fittings.
What are the major features they share?


The Polaris Vac-Sweep boasts a wide range of pool cleaners. But one thing you will notice is that the pressure-side pool cleaners in that series are quite similar.
These are the Polaris 180, Polaris 280, Polaris 360 and Polaris 380.
So, what are the major features they share?
Three-wheel design – First, the three pool cleaners have a three-wheel design, with Classic tires. The 3900 Sport, however, has WideTrax tires.
Single chamber bag – You also notice that Polaris built the three with a single chamber bag design. We've seen improvements in the 3900 Sport also as it comes with a large dual chamber bag.
UV-body construction – We also liked the durable UV resistant materials that Polaris used in all the three cleaners. They can stay in the sun all year round without getting damaged or start fading.
Sweep hose tail – They also come with a sweep hose tail that gets in the deep corners ensuring your pool is dirt free. But the two new models have a larger sweep hose.
Backup valve – This is also another standard feature available for all the three pressure pool cleaners.
TailSweep Pro compatibility – The three cleaners are compatible with TailSweep Pro, but unfortunately, none comes with the tool included. You have to buy it separately.
What's the difference?
important
Though Polaris pressure-side pool cleaners have a lot in common, several features make them different. It's very important to know what features a particular model has and what it lacks as well.
Polaris 380 vs 360
Booster pump

– You need a booster pump for the Polaris 380 to function efficiently while the Polaris 360 doesn't need one.

Cleaning priority

– Polaris 360 has been designed to clean pool floors, and walls only. On the other hand, Vac-Sweep 380 can handle floors, walls, and even the steps.
Who's the winner?
The Polaris Vac-Sweep 360 and 380 are the latest models in the market. As stated earlier, Polaris 360 is the only model that can be used without a booster pump.
So, which between the two cleaners should you buy?
Well, when looking at value for money, the Polaris 360 is the winner because it doesn't require a booster pump. But then, this is not a statement that makes sense if you already have a booster pump fitted.
On the other hand, the Polaris 380 is an excellent deal for those who already have a booster pump. But the most significant feature is its ability to clean the steps alongside the floor and walls.
verdict
There is no winner between these two pool cleaners. The reason is simple; they are each designed for specific needs. In other words, they are in some way two different product tailored for two types of pool systems. While Polaris 360 can work in systems that don't have pumps, you need a booster pump if you buy the Polaris 380.
How do I know which Polaris VacSweep do I have?
There will come a time you will need to buy replacement parts. What if you don't know the exact model of Polaris Vac-Sweep you have?
Here are simple ways through which you can identify which Polaris cleaner you have.
Check the serial number to get the accurate model you have. Old Polaris models come with serial numbers molded on them while new models have the serial number on a sticker behind them.
If the serial number starts with 'K,' that is a Polaris 380 while 'L' will be a Polaris 360.
Besides the serial numbers, you can also do a physical examination and tell the differences. Polaris pressure side vacuums have three Classic wheels. While the latest model, Polaris 3900 Sport has WideTrax wheels.
You can also inspect the jets to see the number. Old models like the 280 have two jets while the 360 and 380 have three jets.
How to choose the right Polaris bag
There are so many types of bags compatible with Polaris Vac-Sweep pressure-side pool cleaners. They come in Velcro and zippered options depending on your taste. But the most important thing is to know the different types of Polaris bags and where they should be used.
All-purpose bags – Thee are the standard bags, that comes with the Polaris 180, 280, 360 and 380. They can handle everyday dirt and debris and should last you for a year or so.
Leaf bags – If you constantly have to deal with foliage, get the leaf bags. They can hold leaves and twigs comfortably.
Silt bags – As the name suggests, thee are best for areas where there is a lot of sand and silt and other fine dirt particles.
Super bags – These are not for use with the 280, 360 and 380. They are meant for the Polaris 3900 Sport, and one difference is that they are double-chambered.
Frequently Asked Questions
1. What`s the difference between Polaris 360 and 380?
Polaris 360 is the model that does not need a booster pump, while the 380 cleaner requires one. And the second difference is the filter bag, which has a zip lock in Polaris 380 model. Polaris 360 does not come with ziplock filter bag.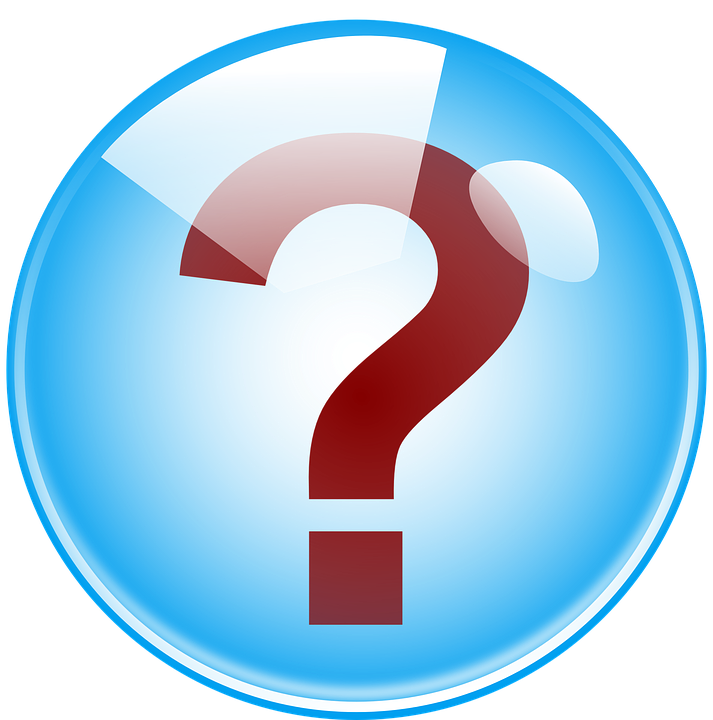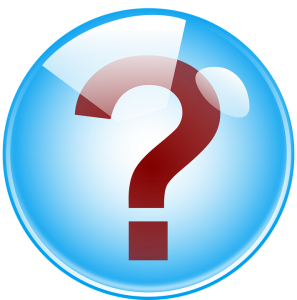 2. Can I use a booster pump with Polaris 360?
3. Polaris 380 vs 360: which pressure side pool cleaner has a bigger bag?
Both pressure side pool cleaners use the same 2L filter bags. However, there is one difference, which concerns the bag design. While Polaris 380 has a ziplocked bag for easier emptying, Polaris 360 does not feature such lock system.
4. How long does it take to clean a pool with Polaris 360?
Polaris 360 performs the overall cleaning for about 2.5-3 hours.
Final Words
Indeed, Polaris 360 vs. 380 is the main conversation when buying a pressure side pool cleaner. While the two look so similar, the differences are profound.
verdict
Make sure you understand which model will require a booster pump and which one won't need a pump. Also, get the difference between the older Polaris 280 and the two new models. Once you understand all these, then you're ready to purchase your next pool cleaner.
We've now come to the end of this Polaris 360 vs 380 comparison review. Which model is your best and why? Talk to us in the comments section below!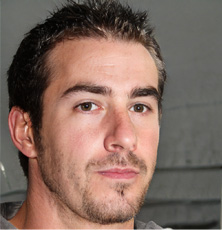 Hi! I'm Markus Robertson, and water is my passion.
Five years ago, I graduated from the University of California-Los Angeles and was going to become a professional marine biologist. However, my fate had other plans for me, and due to family problems, I had to find a more stable and well-paid job. I had only one wish for my job to be connected with water.
During this period of my life, I worked as a sales manager at Olympic Pool & Spa Supplies. The job helped me learn everything about swimming pools and related pool equipment, as well as how to choose the best option and what to pay attention to.
Having worked there for three years, I decided to start my own blog about pools, where I can tell people about the best new pool equipment models and share my knowledge and experience.
A marine biologist by education, I became a pool blogger by trade. Now I'm glad I can help the guests of my store and the visitors of my blog know a lot of exciting things about pools, their types, best pumps and filters, necessary equipment maintenance, and so on.
I welcome all people who want to choose a proper basin and the stuff to my blog! Hope you'll find this information interesting and useful!