Hayward brand produces the whole spectrum of pool equipment from pumps to automatic cleaners. So, if you own some Hayward pump or filter, there is nothing better than complement the kit with a Hayward cleaner. Also, the units are perfectly compatible with most pool systems of other brands.
So, in this review, we'd like to consider and compare two affordable Hayward pool cleaning assistants – Hayward Navigator Pro vs V-Flex. These suction devices provide a reasonable balance between price and performance. That's why many customers prefer them to smarter (but also more expensive) robots.
Still, there occur lots of questions considering how well the cleaners cope with large inground pools and massive pollutions. Without further ado, let's answer them and pass to the models' description.

Main Differences Between the Models
Below, we'd like to list the most important differences between our competitors. Hayward Navigator Pro and V-Flex don't differ pretty much, and we can even call them two modifications of one series. However, there are several distinguishing features that may influence your choice:

Haywards are made to suit all popular pool surface materials like fiberglass, concrete, tile, etc. However, the manufacturer states that the Pro and the V-Flex have separate models for gunite and vinyl pools.
Hayward Navigator V-Flex comes with an improved V-Flex soft adjustable turbine. Its Pro brother uses a simpler rigid turbine.
The V-Flex cleaner is ideal for variable-speed pumps (according to the manufacturer's statement). We believe that the first vacuum can also suit such pumps. But there is no official confirmation in this regard yet.
Finally, the first device is larger and lighter, while the second is heavier and more compact.
Comparison Table
Dimensions
40.4 x 13.6 x 11.9 inches
11.81 x 11.81 x 7.87 inches
Pool Type
inground pools up to 20 x 40ft
inground pools up to 20 x 40ft
Cleaning
suction port, side wings, skirt
suction port, side wings, skirt
Filter
connects directly to the pool filter
connects directly to the pool filter
Turbine
enhanced turbine-drive system
V-Flex variable vane turbine
Dimensions
40.4 x 13.6 x 11.9 inches
Pool Type
inground pools up to 20 x 40ft
Cleaning
suction port, side wings, skirt
Filter
connects directly to the pool filter
Turbine
enhanced turbine-drive system
Dimensions
11.81 x 11.81 x 7.87 inches
Pool Type
inground pools up to 20 x 40ft
Cleaning
suction port, side wings, skirt
Filter
connects directly to the pool filter
Turbine
V-Flex variable vane turbine
Last update on 2023-05-27 / Affiliate links / Images from Amazon Product Advertising API
Hayward Navigator Pro is a series of automatic pool cleaners developed for inground reservoirs. The W3925ADC modification works with 20 x 40ft or smaller gunite pools.
attention
Today, we'll examine this product, but please mind that there is an absolutely identical Hayward Navigator Pro for vinyl pools.
The unit belongs to the category of suction cleaners. It is attached to the pool main filtration system, powered by it, and sends all collected dirt directly into the pool filter. Thus, it needs no manual emptying and almost no energy (and keeps your bills low).
For connection, you'll use a 40ft hose included in the kit. It's long enough for most pools, but we have to say that it may tangle severely, especially in small constructions.
A special turbine-drive system ensures smooth and quiet operation. Then the Navigator processes the floor and walls systematically thanks to the patented SmartDrive technology. Unfortunately, the model cannot clean steps and waterline. That's why we'd recommend this cleaner for pools of simpler shape.
The unit provides no scrubbers or brushes for mechanical surface processing, but it comes with vacuum wings and a skirt. They direct dirt by sides into the suction port. Indeed, sediments and algae may stay in the pool, but we'll eliminate all large and small particles.
Now, when we briefly got acquainted with the main pros and cons, you see that Hayward Navigator Pro W3925ADC is not the smartest but quite a decent option for simple inground pools. We won't recommend it for the largest pools with lots of additional elements (steps, spas, lights). Still, an average user will find the unit relatively affordable and energy-efficient in the further application.
Pros
suits inground pools up to 40ft
cleans the floor and climbs walls
saves energy since it works directly from the pool filter
requires a minimum of maintenance
collects large and small debris with a suction port and special wings
uses basic SmartDrive motion navigation
simple and quick installation
Cons
doesn't process steps, waterline, and complicated pool areas
may leave algae and sediment as it doesn't have any brushes/scrubbers
hose tangles
work through the pool filtration system saves energy but may increase the filter load and wear-out
Our second Hayward competitor offers almost the same cleaning characteristics for the same pool type. This Navigator works in inground pools up to 20 x 40ft with various surfaces.
attention
Once again, the manufacturer makes a division between Hayward Navigator V-Flex models designed for gunite and vinyl pools. However, we can say they both deal pretty well with the most popular covering like concrete, fiberglass, pebble, and tile.
This is also a suction cleaner connected directly with the pool filtration system through the 40ft hose. You will hardly distinguish the V-Flex cleaner from the previous product by appearance only. It looks the same way and also features special skirt and dirt wings.
However, engineers added one main difference here. The Navigator V-Flex cleaner comes with a unique V-Flex turbine. This element is set inside and pushes debris further. Soft V-Flex wings deal with larger debris and prevent clogging (unlike common turbines).
The well-known SmartDrive navigation program combined with this turbine helps the cleaner process pool bottom and walls. But we still lack step and waterline cleaning. By the way, this Hayward has the same drawbacks as in the Pro version.
If choosing between Hayward Navigator Pro vs V-Flex, pick up the second if you often have to deal with large debris. Also, the Navigator V-Flex is more affordable compared to its brother, which is a significant «pro» reason.
Pros
suits inground pools up to 40ft
cleans the floor and climbs walls
connects with the pool filtration system
energy-efficient
requires a minimum of maintenance
ensures 100% anti-clog protection with the V-Flex adjustable turbine
goes according to the SmartDrive algorithms
collects all debris with a suction port and wings
simple and quick installation
more affordable option
Cons
doesn't clean steps and waterline
may leave algae and sediment
hose tangles
work through the pool filtration system saves energy but may increase the filter load and wear-out
Design and Dimensions
Hayward cleaners are distinguished by quite compact dimensions and light weight.
Hayward Navigator V-Flex
The V-Flex model features a more compact but a bit heavier body:

11.81 x 11.81 x 7.87 inches
19.8 pounds
Anyway, it feels just as convenient in usage and carrying. Once again, the case is absolutely identical to the previous model both in materials and design.
Navigator V-Flex has a simple plastic case with a handle and a hose connection. Dominant colors are white and blue.
Turbine


A turbine is a pool cleaner element that catches debris inside after they were suctioned. The turbine rotates thanks to the created water flow and doesn't require any energy. Then it directs dirt and pushes it further into the hose. Turbines are the main parts that differ in our models.
The first model is equipped with an enhanced turbine-drive system. This is a rigid plastic unit in a shape of a star. As we said, it needs no power and rotates quietly.
The second Hayward cleaner got a significant improvement in this terms. It comes with the eponymous V-Flex variable vane turbine with soft rays. Unlike the rigid option, they gently adjust to debris shape, thus preventing clogging and maximizing suction.
verdict
While we noticed no difference in power, Hayward Navigator V-Flex is a slightly better device, in our opinion. Its soft turbine completely eliminates clogging and can deal with the largest and most awkward dirt particles.
Navigation
Though we speak about automatic pool cleaners, not all of them can boast any smart navigation technologies. Luckily, Haywards are happy exceptions.
Both models feature Hayward patented SmartDrive system. This technology is based on special moving algorithms. Cleaners move and turn according to the series of preprogrammed maneuvers. Thus, they gradually cover each pool zone.
Please mind that since the navigation is not visual, Navigators cannot determine obstacles/debris and sometimes may hit against something.
Also, a preplanned route should prevent hose tangling. Indeed, SmartDrive helps but doesn't completely eliminate entanglement.
verdict
Offered SmartDrive navigation ensures more thorough cleaning. That's why we like it, especially for the money. However, we cannot call these Hayward cleaners smart as they hit obstacles and may lose dirt.
Cleaning and Filtration


We've already briefly discussed vacs' cleaning technologies in the description. As we see, they also coincide, so now let us just examine them a bit deeper.
Haywards clean your pool using several elements. They include a suction port, two side wings, and a skirt. Wings and skirt serve as guiding parts that catch, hold, and direct water flow with side debris into the central port. That's it.
Unfortunately, we lack brushes and scrubbers that could give us mechanical cleaning like many Dolphin cleaners do.
None of our models have their own filters and reservoirs for dirt. Both are connected directly with your pool filtration system through a hose. Such a technology allows for suctioning an unlimited amount of dirt, dealing with debris of all sizes, and avoiding manual emptying.
We love Hayward Navigator Pro and V-Flex as they suction everything but are better used with large debris. When it comes to fine particles, they may come inside with water and will be removed by filter later.
Despite the nice fine and large dirt filtration, we'd like to warn you about increased loading. Since cleaners use the main pool filter, the latter has to work more and will need more frequent maintenance and replacement.
verdict
Hayward Navigator Pro and V-Flex provide sufficient quality of cleaning. We certainly love their filtration due to its effortlessness and efficiency. However, sweeping and scrubbing are what we lack somehow. They could improve cleaning, especially in terms of algae and sediment removal that will stay on your pool's surface.
Hose
Cleaners are powered and connected with the pool filter through a special hose. The unit comes in the kit.
A hose is made of durable grey plastic. It has a telescopic design and standard connections to fit most pools and filters without the need for adapters.
Both devices feature the same hose that measures 40ft long, which determines the maximum pool size allowed – up to 20 x 40ft. The hose consists of several sections, so you can shorten it if necessary or purchase extra sections to lengthen it.
Otherwise, hoses are simple and offer no swivel steering or anti-tangling. Thanks to the navigation, the Navigator Pro and the Navigator V-Flex reduce cases of tangling, but they cannot eliminate them completely.
Control
Navigators ensure the simplest but, at the same time, the most primitive control. They come with no control screens, settings, cleaning schedule support, or even buttons.
All control is manual only. To start cleaning, you should immerse the unit into the pool, wait until all air comes off, and then attach the hose. Once the hose is connected, the cleaner is powered and starts moving. To stop the process, just remove the cleaner and disconnect the hose.
The only adjusting element we found here is the rear flapper adjuster. This valve is located near the left wing and has three positions, the change of which changes water flow if you need better sticking to the wall or speed.
verdict
The offered control system is convenient for those who don't expect or need lots of extra settings. However, we don't really like it since one has to spend time on manual emerging and pulling out. The lack of any adjustment is a pity too. So, we think that control is one of the main drawbacks of these Hayward cleaners.
Buyer's Guide – How to Choose the Best Automatic Pool Cleaner?
Let's quickly summarize the main moments that you should mind when choosing an automatic pool cleaner:

Pool type and size:
Often inground and
above ground pools
require different cleaners, and manufacturers produce goods according to these requirements. Also, a pool size will influence the vac's cord/hose length, suction power, navigation systems.
Cleaning tools:
This is the main factor in any cleaner. You can get a model with a suction port only to collect large debris. Or you can find yourself a
cleaner with additional brushes and scrubbers
to deal with finer particles and sediment.
Filtration:
As we see from our comparison, some suction cleaners work directly from the pool filtration systems. However, there are lots of devices with their own filters and dirt bins. Both options have their pros and cons, so the final choice will depend on your preferences only.
Navigation:
Suction pool cleaners do not offer such smart technologies as
robotic models
do. Most goods go randomly, hit against obstacles, and thus change the direction of cleaning. This system is not the fastest, but it's quite satisfactory, especially in small and medium pools. However, if you own a large reservoir, we'd recommend you choose a cleaner that features basic route planning or obstacle recognition. Thus, it will process the pool in neat rows, avoid hits and spot missing.
Control:
The more settings your pool vac provides, the more cleaning options you have. Cleaning customization is an important thing, so we recommend choosing models with wide control functions. Unfortunately, suction cleaners do not support app control, and all management is manual. Still, you can find a decent device with button control.
Also, please, don't forget to check:

Pool surfaces and materials it can process;
cleaner's materials;
hoses and cords length;
accessories kit.
Frequently Asked Questions
Hayward Navigator Pro vs V-Flex: what is a better pool cleaner for inground pools?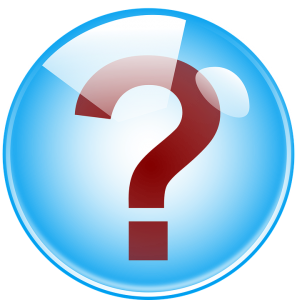 Hayward Navigator Pro and V-Flex are almost identical pool cleaners, so the choice is complicated. However, we give our preference to Hayward Navigator V-Flex due to the lower price and better anti-clogging V-Flex turbine.
What are the best filters to use with Hayward Navigator Pro and V-Flex?
Why don't Hayward Navigator Pro and V-Flex climb the walls?
There are several possible reasons for Hayward Navigator cleaner's wrong wall cleaning.
Firstly, check whether you have clogging in the cleaner throat or hose. If so, please, clear the blockage.
Secondly, you cleaner may not climb walls because of too short hose. In this case, please purchase extra hose sections to lengthen the hose.
The third possible reason is improver shoes/wings installation or their wear-out condition. The problem is solved by the elements' replacement.
The final reason is too low water flow. In this case, the manufacturer recommends checking the water flow (according to the user's manual instruction) and adjust the rear flap position.
If neither of these procedures helps you to solve the problem, please contact the Hayward user's support service.
Do Hayward Navigator Pro and V-Flex work in saltwater?
Yes, saltwater is safe for Hayward Navigator Pro and Navigator V-Flex pool cleaners. According to the manual, the required water conditions are:
pH: 7.2 – 7.8
Chlorine: 1.0-3.0 P.P.M
Total Alkalinity: 80 – 120 P.P.M
How long do Hayward Navigator Pro and V-Flex pool cleaners last?
The manufacturer provides its Navigator series pool cleaners with a 1-year warranty. The warranty covers all cleaner's parts from possible defects. Many users state it's enough to check the product as it features a simple design and not much to break.
On average, Hayward Navigator pool cleaners last for 3-5 years.
Conclusion
We came to the conclusion of our Hayward Navigator Pro vs V-Flex pool cleaners comparison.
We noted a remarkable similarity between the products and several key differences.
On the one hand, the units seemed to be very simple in installation and usage. That's why we can recommend them to customers who look for worry-free operation.
But on the other hand, we still lack some important functions such as surface brushing, step cleaning, and control. If you cannot sacrifice these characteristics, these models may not suit your needs.
At the moment, the smartest pool cleaners include Dolphin Nautilus CC Plus, Dolphin Sigma, Polaris Sport F9650 IQ, Hayward cleaners by TigerShark series.
Otherwise, Navigator Pro and Navigator V-Flex are worthy investments for the money that will keep your pool clean without much effort from your side.
Further reading and references: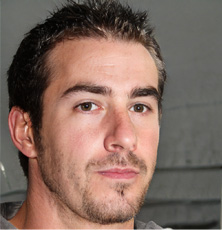 Hi! I'm Markus Robertson, and water is my passion.
Five years ago, I graduated from the University of California-Los Angeles and was going to become a professional marine biologist. However, my fate had other plans for me, and due to family problems, I had to find a more stable and well-paid job. I had only one wish for my job to be connected with water.
During this period of my life, I worked as a sales manager at Olympic Pool & Spa Supplies. The job helped me learn everything about swimming pools and related pool equipment, as well as how to choose the best option and what to pay attention to.
Having worked there for three years, I decided to start my own blog about pools, where I can tell people about the best new pool equipment models and share my knowledge and experience.
A marine biologist by education, I became a pool blogger by trade. Now I'm glad I can help the guests of my store and the visitors of my blog know a lot of exciting things about pools, their types, best pumps and filters, necessary equipment maintenance, and so on.
I welcome all people who want to choose a proper basin and the stuff to my blog! Hope you'll find this information interesting and useful!