Summer is fast approaching, and even if you have an awesome inground pool, do you have the best inground pool cleaner?
Nothing spoils the fun like leaves, pebbles, and twigs on the water surface. Worse enough, algae and bacteria on the floor and walls is a leading cause of Recreational Water Illnesses (RWIs).
That said, you want to buy a pool cleaner, specially designed for your inground pool.
But for many pool owners, shopping for one is a real headache and this is solely attributed to the fact that there are so many types of pool cleaners out there. So, choosing the perfect cleaner for the job remains a big problem and that's why we decided to write this review.

Having been in the pool industry for roughly 7 years, I decided to review 5 of the best pool cleaners in the market and without further ado, here are my top 5 picks.
Top 5 Best Inground Pool Cleaners
Size and weight
20 x 10 x 22.8 inches, 15 pounds
41 x 13 x 13 inches, 4.9 pounds
41.5 x 8 x 18 inches, 19 pounds
40.5 x 9 x 14.8 inches, 17.5 pounds
16 x 10 x 16 inches, 19 pounds
Cleaner Type
Automatic Advanced Cleaning Technology
Automatic Turbine Suction Cleaner
Advanced Suction Automatic Cleaner
Use
Inground and Aboveground pools
Priority
Floors, walls and waterlines
Pool Surface
Gunite, Vinyl, Fiberglass, pebble and Tile
Tile, Vinyl, Gunite, and Fiberglass
Concrete, Tile, Vinyl and Fiberglass
Compatible with
without the need for a separate booster pump
2-speed or variable speed pumps
independent of you pool's pump and filter
Last update on 2023-03-23 / Affiliate links / Images from Amazon Product Advertising API
Detailed Product Reviews
1. Polaris 360 – No Booster Pump Required
If you are looking for the best pressure side pool cleaners, the name Polaris come into your mind. The Polaris 280, Polaris 380 and Polaris 3900 Sport dominate the field but then they require a separate booster pump, that's around $200 extra. If you don't want to incur these extra costs, the Polaris 360 offers a solution as it works with the existing pool pump.
The Polaris 360 has so much in common with the Polaris 380 – they are both three-wheeled (Classic), similar design, belt driven and are pressure-side cleaners among many other similarities.
Perhaps the major difference is the pump requirement as the 360 will run off your pool circulation system. But then, you'd expect the 360 to be more expensive than the 380 which isn't the case. Besides the initial cost, the Polaris 360 greatly reduces your filter maintenance requirements now that it captures all the dirt before it reaches the filter system. This is courtesy of a large dirtbag, but noticeably smaller than that in the Polaris 280.
I also like the new 3 venturi jet system that makes the Polaris faster compared to the 280 that has 2 jets. But then, I wish Zodiac would have maintained the larger 2 ½" as the 2 ¼" means reduced flow rate. Regarding performance, the Polaris 360 is excellent and will; suction all the dirt from your pool into the bag. Leaves, pebbles, small twigs and deal algae will all be vacuumed.
Other features include a backup valve that frees it when it gets stuck and is also TailSweep Pro compatible though it doesn't come with one included.
Pros
Booster pump not required
Cleans walls and floors
Reduces filter maintenance
Improved propulsion
verdict
It's no doubt that the Polaris 360 is the best pressure side pool cleaner now that it doesn't require a separate booster. Though it has a smaller vacuum inlet, it will still clean your pool just like the pricey Polaris 380 and what's more, it is way cheaper than the 380!
If you want a reliable cleaner that will literally climb the walls, this is what you are looking for. It also features a larger version that is bigger in size and performance to climb walls and even tackle the hard terrain especially if your pool has sunken debris or has rough pool plaster, get the Hayward Poolvergnuegen and say goodbye to all your pool cleaning hassles.
Like mentioned above, this is a heavy duty cleaner that will find its way even with large debris so if your pool has lots of sunken debris, this one will be a great buy.
The first thing you will like is the fairly high ground clearance. It allows for more room underneath the cleaner where the real suctioning action takes place. You will also notice the patented roller skirt that optimizes suction even on uneven surfaces.
On the other hand, the tires are large and feature robust treads that give it the best traction when on walls. At least this one won't skid on algae infested walls.
Regarding performance, there is no much to talk about, save for the efficient system that is capable of ensuring maximum power even when the flow rate is slow, thanks to the self-adjusting turbine vanes.
But still this cleaner will require a pump and filter and while the pump takes the wear, the filter will need frequent replacement as Poolvergnuegen doesn't have a bag for collecting dirt; it sucks them up into the pool filter.
Pros
Large rugged wheels
Higher ground clearance
Climbs walls and doesn't skid
Efficient even with low speed
Cons
Takes a toll on the filter
verdict
The Poolvergnuegen offers the best performance or tough terrain and the action on the sand and small debris is excellent. Though it uses the filter system, you still get reliable performance even with a low-speed pump; talk of efficiency. The Spiderman crawling on pool walls is the icing on the cake – no dirt at all on the waterline!
For some reason, you may want only a suction side cleaner for an inground pool; be it has too much sand and silt or you are on a budget. If that's the case, the Barracuda G3 is exactly what you are looking for.
This is a powerful suction side
pool cleaner
with the capacity to handle mid-size to large inground pools.
One thing I like about the Barracuda is the effortless cleaning it offers. This is an automatic cleaner that works differently from your average suction side cleaners.
First, you don't have to be checking whether the hose has tangled, a common problem with suction side cleaners. Another thing, it gets stuck less often courtesy of the all-new Wheel Deflector and enhanced agility.
But perhaps the best thing about it, and suction side cleaners, in general, is the low maintenance requirements. You see, this cleaner has very few moving parts; in fact one. That means there are no parts to replace but then if you think deeper, this could be a trap.
The Zodiac G3 will take all the debris to the filter so you will have to replace the filter more frequently. In the same token, it performs poorly when it comes to foliage. I live in Sacramento, a hotbed for trees and these cleaners are useless.
So, if your pool is under trees, look for something else, probably a pressure side cleaner.
But when it comes to small pebbles, sand, silt and other small debris, it does an amazing job, especially the advanced suction power and the large 36-fin disc.
I must also recommend this cleaner for its durability. The diaphragm is much stronger and the 39ft hose is scuff-resistant and will last longer than what you get in these cheap models.
Pros
Multi-surface cleaning (tile, vinyl, gunite, fiberglass)
Minimal maintenance
Effortless cleaning
Best in class durability
Cons
Not best for leaves
Overwhelms the filter
verdict
I know Barracuda is a favorite, a cleaner that sells itself. It will offer excellent cleaning and works perfectly with low-speed pumps. The price too is affordable but then, if leaves are among the dirt you deal with, run very fast!
I know you may be on a budget so you want something that can get the job done without breaking the bank.
The Barracuda MX6 is my recommendation – it's the perfect blend of performance and affordability.
The first thing I like about the Barracuda MX6 is the portability. Compared with some of the models in its range, including the MX8, this one is light and on top of that, there's a handle for easy carrying.
When it comes to cleaning performance, you can trust it on a range of swimming pool dirt' from sand to small pebbles but just like other suction side cleaners, leaves overwhelm it.
Another disadvantage, it runs off your pump and filter system and this just means extra maintenance especially, when it comes to filters.
Remember, even the bigger MX8 doesn't have this flexibility; it works with two-speed pumps only.
The other thing I like it for is the fact that it comes with only one gearbox whereas the MX8 has two which means extra maintenance. If you need the walls cleaned too, this is the real deal courtesy of the self-adjusting turbines that maximize the flow rate to push the cleaner upwards with ease.
The tracks also play a key role in gripping the walls but on algae infested pols, it will skid. That leaves the Hayward Poolvergnuegen the best cleaner for pool walls and even water lines.
Pros
Lightweight and ergonomic
Superior cleaning performance
Compatible with two-speed and variables speed pumps
Climbs walls
Affordable initial cost
Easy maintenance
Cons
Tracks require frequent maintenance
Doesn't pick leaves
verdict
The Barracuda MX6 is a great inground pool cleaner and of course, value for money. It comes at an affordable price and does what other higher end cleaners do without any major problem. Just a word of caution, it is useless if you have a lot of leaves in your pool.
Robotic cleaners are the talk of town and besides dominating floor cleaning, they are also gaining popularity in pool cleaning. So far so good, there are very few robot pool cleaners for inground pools that can match the Dolphin Nautilus Plus.
Though it's very expensive, this one is a human-like helper that can be instructed to clean at set times throughout the week and it will do so.
Like you all know, robot pool cleaners are more effective than your ordinary automatic pool cleaners for inground pools.
The best thing about a robot cleaner is that it doesn't need your pump or filter system. It has a bag for the dirt it collects, but then remember to empty it.
The other big feature of the Dolphin Nautilus Plus is the navigation and maneuvering system.
It boasts a powerful and efficient motor that is powered from your mains via a tangle-free swivel cord. That means its propulsion is more enhanced compared to using venturi effect as is in models like Polaris 3900 Sport.
In addition to the rugged wheels, CleverClean technology makes it an intelligent machine that is able to find its way around the pool. But the most important aspect that most people don't consider is the cleaning pattern. CleverClean scans and maps your pool to find the most efficient cleaning pattern, the result, a cleaning turnaround time of around two and a half hours for a 50 ft. pool.
You can also program the cleaner to work the entire week at your preferred times. But then, during those windy days, when there is a lot of foliage, you can't program it twice or thrice daily.
Regarding cleaning performance, it is just the best. Robot cleaners pack more power and will scrub, vacuum and filter your pool water. Like the Dolphin Nautilus, it will scrub the floor and walls more rigorously resulting in a better clean.
On the other hand, it packs a filter system, a cartridge filter for that matter and as we all know, cartridge filters are the best – they filter much smaller particles (5-15 microns).
These are just some of the unique features the Nautilus Plus has to offer. But on the downside, the maintenance is intensive – both in terms of cost and labor. For example, cartridge filters need to be changed more often and the dirtbag needs emptying frequently.
Pros
Superior cleaning
Reduces wear on pump and filter
Smart navigation system
Programmable
Cons
Very expensive
Intensive maintenance
verdict
Though very expensive, the Dolphin Nautilus Plus is something every pool owner should wish to have. This is an intelligent pool cleaner that will scrub and vacuum your pool wall and floor and filter your water simultaneously at your preferred times – call it the little helper.
Buying Guide – What you need to know when buying an inground pool cleaner
If you are keen enough you must have noticed that in my top 5 picks, I've tried to balance between the different types of pools.
Therefore, in as much as I have said the Barracuda is the best suction side cleaner, there may be other similar cleaners that may suit you better.
But just how do you spot a worthy cleaner? That's the worry of every pool owner and in this segment, we will talk about a few important things you should know when buying an inground pool cleaner.
Types of inground pool cleaners
I know the hardest part of shopping, especially for first-time buyers, is choosing the best type of pool cleaner. Often, you will hear about suction side cleaners,
pressure side cleaners
, robotic cleaners and so on. If you don't know the difference, then that's something that should be on your fingertips anytime you are on the shopping radar.
So, for starters, here are the three types of automatic inground pool cleaners you will find on the market.
Suction side – These are the simplest pool cleaners and feature a large scrub disc with flappers that scrub and collect the debris. These cleaners are connected to the suction line of the pool where water comes in and uses the pump's suction to collect the dirt and debris. They often have very few moving parts and thus are easier to maintain. Their prices are cheaper but then, bear in mind the fact that they overwhelm your filter system.
attention
So while they may require no maintenance themselves, they shift the costs to the filter system. Also, they get completely overwhelmed by foliage so if there are trees around, suction side cleaners are not the best.
Some of the best models here include the Barracuda G3 and Zodiac Ranger.
But still, you will find two types of suction side cleaners; inertia driven cleaners and geared suction cleaners. The major difference is the cleaning approach. Inertia driven cleaners clean in a very random pattern and will consequently take a longer time to clean the pool. On the other hand, geared suction cleaners have a predetermined cleaning pattern and are notably faster than inertia driven cleaners.
A good example of an inertia driven cleaner and gear driven cleaner is the Kreepy Krauley and Hayward PoolVac respectively.
verdict
If you have curved walls without sharp corners, I recommend inertia driven cleaners whereas, for smaller pools with steps or sharp edges, gear driven cleaners are the best.
Pressure-side – These cleaners use the existing pressure side line to propel the cleaner around the pool.
attention
The good thing about these cleaners is that they don't overwhelm the filter system as they have their own bags.
But then, you will be required to empty them quite frequently. Also, note that most of them may require a separate booster pump to work efficiently thus making the initial cost to shoot up.
Popular models here include Polaris 380, Polaris 3900 Sport and the exclusive Polaris 360 that doesn't require a booster pump and amazingly, it is cheaper than the Polaris 380.
Robotic – These cleaners are intelligent and besides their superior cleaning performance, they offer several convenience features.
important
The best one perhaps is programmability where you can set the time you want the cleaner to be cleaning the pool throughout the entire week. Robotic pool cleaners are also faster and will clean small to large pools without straining your pump system.
This is because of the fact that they are powered by an electric motor that runs on your mains via a cord. This sounds risky but thanks to GFCI (ground fault current interceptor) risks of pool shock are eliminated.
Can I use an above ground cleaner instead of an inground cleaner?
Before I forget, I would like to address an often asked question, can you use an above ground cleaner on an inground cleaner?
You will find varying answers others telling you it is possible while others say it's impossible. The truth of the matter is that the word 'work' is very relative.
But in my opinion, I think, the answer lies in the size of the pool and also the pool pump system.
For example, I have used the Intex Automatic Pool Cleaner in a small pool and it worked pretty fine. But then, I wouldn't dare put it in an Olympic size pool. On the other hand, if I had a Nautilus Plus in a very dirty Intex Easy Set, I would have it cleaned thoroughly but at the end of the day, a few scratches on the wall lining and probably some dents.
What I'm trying to say is this, the designers were not stupid when they built specific cleaners for specific pools. But then, there's no harm when it's working for you, but if it's the first time, think twice or you damage the pool or cleaner itself. I'm also sure this could void your warranty easily.
Factors to consider when buying an above ground pool cleaner
I know we have talked quite a lot about pool cleaners but let's finish by looking at the important questions you should answer when buying an above ground pool pump.
But remember, you may not find the perfect match so when using these questions as a strict checklist, you won't find a pool, cleaner.
So, without further ado, here are 5 important questions to ask yourself when buying an above ground pool cleaner.
1. What brand are you buying?
I am sure a lot of people just buy anything they find on the shelf but for me, I always insist on buying popular brands.
important
When it comes to pool equipment, we always recommend top brands only, the likes of Hayward, Zodiac, Intex, Dolphin and the rest.
Though they may be expensive, such brands are known for their quality products. Another thing, the after sales is well established. It's easier and affordable to buy replacement parts and their warranty is genuine.
2. What's the size and shape of your pool?
There are small to large pools and in the same token, there are pool cleaners meant for small and also large pools.
attention
If you have a large pool, you would want to buy a pool cleaner with bigger performance, specifically an automatic cleaner because you don't have time to manually clean a large pool daily. On the other hand, if you have a small pool, just get a small pool cleaner – it's wasting energy to run a big cleaner doing a small job.
When it comes to shapes, carefully assess the cable or cord length to make sure it will reach every part of the pool.
3. Is the cleaner compatible with your system?
If you did your homework, you know that suction side and pressure side pool cleaners are not independent. This is in the sense that they work with your pool system so whenever they clean, your pool system should be on.
important
But then, the most important thing is to make sure that it is compatible with your system.
For example, there are cleaners that will require high pressure pumps to work well while others may just work with low pressure. Nothing is bad like buying a cleaner that requires high pressure; it literally kills cleaning performance.
4. What is the common dirt?
If you thought pool cleaners are invincible, then you are wrong. The truth of the matter is that sometimes, they get overwhelmed with cleaning.
But the most important thing to know is that there are some common areas that certain cleaners excel and also, other common places most are known to fail in.
In my years of pool maintenance, foliage and sand and silt are the most stubborn dirt.
One thing I'd like you to know; don't trust a suction cleaner when it comes to leaves.
But when it comes to sand and silt, as well as small pebbles, they work like a charm.
verdict
For overall, cleaning, robotic cleaners are the best – they scrub, vacuum and filter simultaneously. They also capture large leaves and debris without any problem.
5. Warranty and after sales
It is very important to buy anything that has a warranty. You never know, it might break down the next day because of a manufacturing defect, so who will be blamed?
A warranty covers you from any unexpected and accidental breakdowns and will often have your item repaired or replaced. But this is only when the warranty is valid. So, in as much as you have a cleaner with the longest warranty, be sure to read the warranty terms so that you don't void it unknowingly.
important
Contrary to what most people think, the time you receive your pool cleaner is the beginning of a new shopping experience of replacement parts. That said, you want to buy from a brand that has readily available replacement parts and most importantly, at affordable prices. Never be deceived into buying these cheap brands that will be a headache getting replacement parts.
Benefits of a Pool Cleaner
Time and again, people ask me, is a pool cleaner a worthy purchase? This is in light of the fact that there are other simple pool cleaning tools like brushes and also, there are businesses that offer pool cleaning services. But I will tell you for a fact, you'd rather buy a pool cleaner than relying on manual cleaning or the expensive pool cleaning companies.
If you are in doubt, here are 3 simple reasons why you need a pool cleaner.
The first reason why you need a pool cleaner is that it cleans pool water thoroughly, removing all the debris including leaves, twigs, pebbles, sand and so on. There are others that even have filters so you are guaranteed crystal clear water at the end of the day. You want to make sure that your family is not at risk of contracting Recreational Water Illnesses because of dirty pool water.
Second, pool cleaners offer many conveniences especially if you have a busy schedule. Automatic pool cleaners will work without requiring your intervention save for the few times you may be required to empty the bag or service it and the filter system if it is using one. Besides saving you from the back-breaking hassles of manual cleaning, it will save you a lot of time.
When it comes to costs, it is also cheaper if you buy your own pool cleaner. On average, you may spend in excess of $1000 on pool cleaning annually if you use these pool cleaning companies. With a fraction of this money, you can get yourself an automatic pool cleaner that will get the job done saving you a lot of money.
Lastly, pool cleaner will extend the life of your pool and also, the installations (pump and filter system). You will agree with me that dirt is a leading cause of wear in pool pumps and filters. Algae and other growth will also stain the pool walls and even corrode them. But with a cleaner, you will keep all dirt at bay, something that will extend the life of your pool.
Frequently Asked Questions
1. Do inground pool cleaners need booster pumps?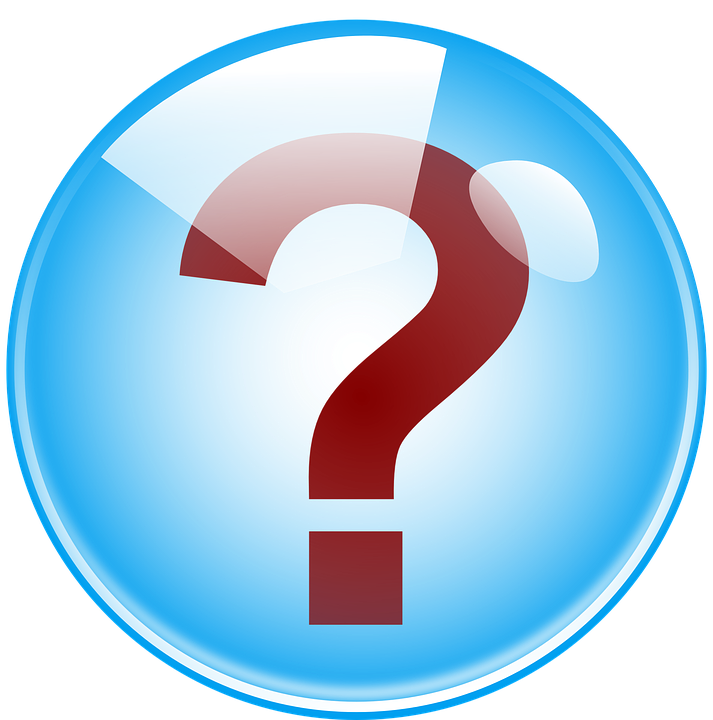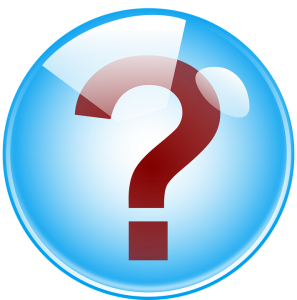 2. How do I empty my Dolphin Nautilus Plus?
Dolphin Nautilus Plus
uses a dual cartridge filter, which captures large, fine, and ultra-fine debris and cleans the water. Filter emptying process is quite simple. You should open the top panel on the cleaner case and remove a thin twin cartridge. Unfold it, throw away large debris, and rinse the rest with pure water. Done! Now you can put the filter back and continue cleaning.
3. Why does my Polaris 360 falls onto its side?
Polaris 280, 380, and our 360 models use big filter bags installed on the top of the cleaner. When the bag is full, it starts outweighting the cleaner and makes it fall onto one side or run in circles. Empty the bag, and Polaris 360 will keep its proper cleaning.
4. Can I schedule my inground pool cleaner?
Not all inground pool cleaners offer the function of scheduling. However, a few smartest models like Dolphin Nautilus Plus come with several schedule settings. For instance, this robotic cleaner has every day, every other day, and every third day time options.
Wrapping Up
verdict
Indeed, a pool cleaner is a necessary investment for pool owners. It helps to keep the pool clean always with little strain.
But then, it is important that you buy the best pool cleaner for the best experience.
That said, we have come to the end of our review today. If you have any comments or experience that you want to share with us, let's engage below in the comments section.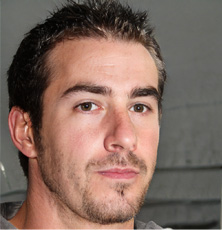 Hi! I'm Markus Robertson, and water is my passion.
Five years ago, I graduated from the University of California-Los Angeles and was going to become a professional marine biologist. However, my fate had other plans for me, and due to family problems, I had to find a more stable and well-paid job. I had only one wish for my job to be connected with water.
During this period of my life, I worked as a sales manager at Olympic Pool & Spa Supplies. The job helped me learn everything about swimming pools and related pool equipment, as well as how to choose the best option and what to pay attention to.
Having worked there for three years, I decided to start my own blog about pools, where I can tell people about the best new pool equipment models and share my knowledge and experience.
A marine biologist by education, I became a pool blogger by trade. Now I'm glad I can help the guests of my store and the visitors of my blog know a lot of exciting things about pools, their types, best pumps and filters, necessary equipment maintenance, and so on.
I welcome all people who want to choose a proper basin and the stuff to my blog! Hope you'll find this information interesting and useful!