The Baracuda G3 W03000 is a great tool to help keep your in-ground swimming pool clean and ready to access this summer. The Barracuda removes bugs, leaves, twigs, and dirt from your swimming pool making it more enjoyable for you and your family.
The Zodiac w03000 hooks conveniently suction to the side of your pool to thoroughly clean the bottom and sides of your pool. It can even manage to make its way around obstacles and the steps leading in and out of the pool.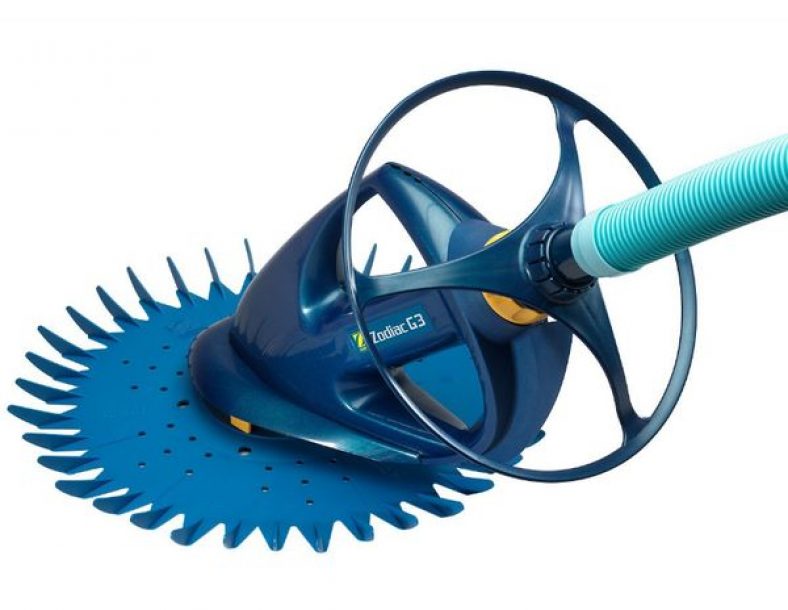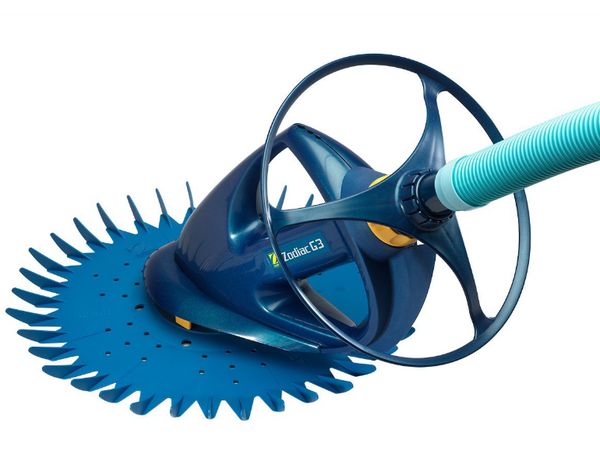 It comes with a 36 ft. Hose and is meant for residential use only. The Zodiac Barracuda G3 W03000 has a dependable Long-Life Diaphragm that is the one moving part involved in the way the Baracuda works. No tools or special plumbing is required to install the Zodiac making it quite easy.

Pros and Cons of the Baracuda G3 W03000
Pros
The Barracuda does an exceptional job keeping the pool free of debris and dirt.
Can clean a pool in about three hours which is about half the time of some pool cleaning tools.
One year warranty.
Lasts many years and since it only has one moving part the diaphragm, it is cheaper to maintain than most other pool cleaners.
Very economical to use.
Cons
It sometimes gets stuck and can't move on raised surfaces in the pool.
Sometimes it may get clogged up by large leaves.
You may need to clean the pump's strainer more often since it uses it to operate.
You may have to spend time at first tweaking it to get it optimized.
Features
Suction Side Pool Cleaner
The Barracuda suction side mounts make it an economical, yet powerful pool cleaner. The Baracuda remains quietly running in the background allowing you to enjoy being outdoors without listening to big distractions.
The side mount makes it easily fit your pool and will leave you plenty of room to enjoy swimming. The Baracuda is easy to install and requires no tools or plumbing.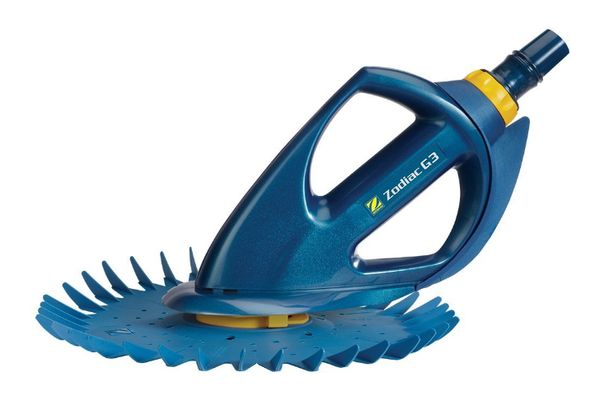 Works with any Surface in Ground Swimming Pool
The Barracuda G3 W03000 can easily manage to keep clean most in ground pools. The cleaning power helps maximize its abilities to get the job done in a fraction of the time most pumps require.
Regulated Water Flow
The water flow is regulated by the flow-keeper valve helps make sure to maintain peak cleaning performance even with lower horsepower pumps. The valve makes sure that the pool cleaners power is being taken full advantage of for the task being undertaken.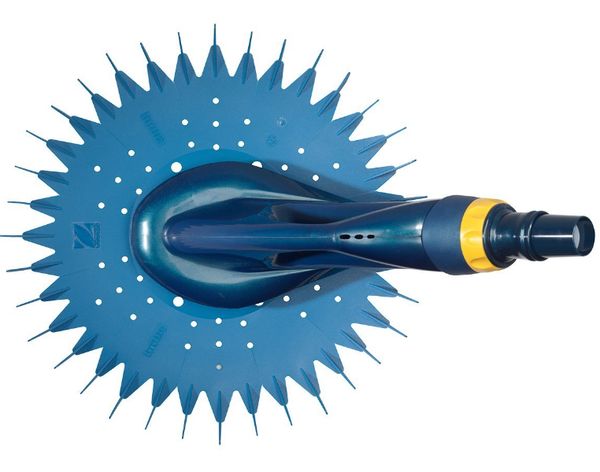 Long-Life Diaphragm
The long-lasting diaphragm has only one moving part which means it will not need expensive parts replaced all the time like gears and valves. Maintenance on the Zodiac is incredibly easy because of the quick-release cassette to get to the diaphragm. The patented Quick- Release Cassette provides simplified maintenance.
Cleans Floors, Walls, and Obstacles
The Barracuda easily manages to filter out small and medium debris from the pool leaving a pleasant place for you and your family to swim. The wheel deflector helps movement around tight corners for better cleaning access.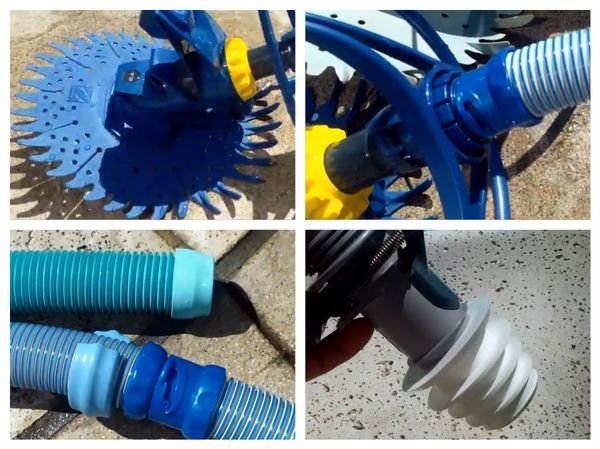 The 36 fin disc helps with adhesion to the pool surfaces and helps avoid hang-ups while cleaning on drains, fittings, and other pool parts.
Easy Troubleshooting Any Problems
You will find a helpful YouTube video on the Baracuda G3 at the following link. He offers some good advice about fixing the barracuda if it comes loose and you find it just laying in the pool; he also explains why he likes the G3 model over the G2.
36 Foot Hose
The Barracuda comes with a 36-foot hose which helps it reach where it needs to go smoothly. The hose connects to the cleaner head and effortlessly moves around the pool as the head cleans the entire pool. This scuff-resistant Long-Life Hose helps scuffs on all your pool surfaces to leave them beautiful and safe.
Installs into the Skimmer or Dedicated Suction Line
The Barracuda quickly fits into your dedicated suction line or skimmer to help the pool cleaner undoubtedly clean throughout the entire pool. You may need to clean the drain screen a little more often to keep the system unclogged and flowing correctly.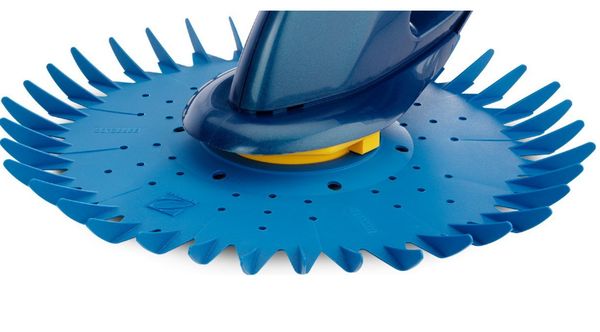 The Barracuda is compatible with any single two-speed pump or variable-speed pump to clean your pool with less flow more efficiently, helping to save energy.
How do you install the Baracuda Pool Cleaner?
Installation is a simple two-step process. You connect the disc, wheel deflector and hose together first. Second, you connect them to the skimmer or dedicated suction line. It is that simple. The Zodiac is meant for in ground pools.
In other Baracuda G3 W03000 reviews, the biggest drawback to this pool cleaner was the occasional hang-ups on drains and steps and things. Overall, the review was quite favorable for the Barracuda G3 even over the G2 and G4 models.
Customers seemed to like the easy installation and feel that it kept their pools spotless other than an occasional area where it would get caught on something they reported no issues of subsequence. The of customers seemed to like the fact it doesn't have a bunch of gears and gadgets that need to be replaced regularly.
The G3 appears to maintain at peak performance even when hooked up to less powerful pumps. The quiet pool cleaner devours small and medium debris helping keep a clear, comfortable pool for you and your family without much extra maintenance or work from you.
Frequently Asked Questions
1. Does Baracuda G3 W03000 climb walls?
Baracuda G3 W03000 suction side cleaner is designed for comprehensive pool cleaning, including floor, walls, and even broad steps.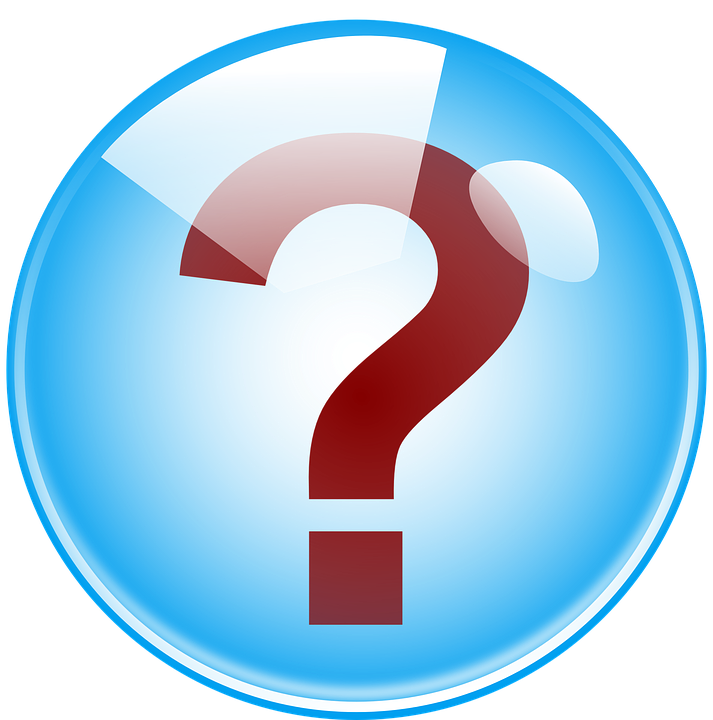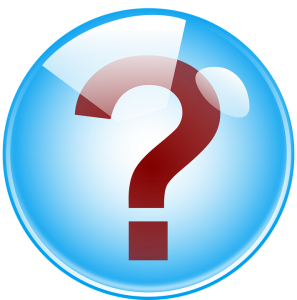 2. Where does Baracuda G3 W03000 collect the debris?
The Baracuda pool cleaner is attached to the filtering system of your pool, where it sends all the water and dirt collected.
3. What surfaces can Baracuda G3 W03000 clean?
Baracuda G3 W03000 is suitable for all inground pools covered with vinyl, tile, fiberglass, etc.
4. How much is Baracuda G3 W03000?
At the moment, Zodiac Baracuda G3 W03000 costs slightly over $250.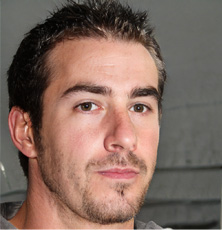 Hi! I'm Markus Robertson, and water is my passion.
Five years ago, I graduated from the University of California-Los Angeles and was going to become a professional marine biologist. However, my fate had other plans for me, and due to family problems, I had to find a more stable and well-paid job. I had only one wish for my job to be connected with water.
During this period of my life, I worked as a sales manager at Olympic Pool & Spa Supplies. The job helped me learn everything about swimming pools and related pool equipment, as well as how to choose the best option and what to pay attention to.
Having worked there for three years, I decided to start my own blog about pools, where I can tell people about the best new pool equipment models and share my knowledge and experience.
A marine biologist by education, I became a pool blogger by trade. Now I'm glad I can help the guests of my store and the visitors of my blog know a lot of exciting things about pools, their types, best pumps and filters, necessary equipment maintenance, and so on.
I welcome all people who want to choose a proper basin and the stuff to my blog! Hope you'll find this information interesting and useful!