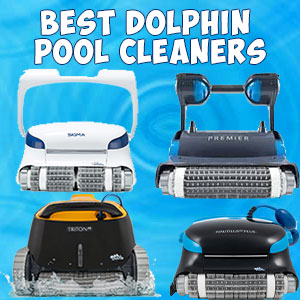 Which is the best purchase in this Dolphin Premier vs. Sigma vs. Nautilus CC Plus vs. Triton PS Plus vs. Triton PS comparison review?

You will agree with me that automatic cleaners are the best when it comes to maintaining pool hygiene.

One of the best brands in the market is Dolphin, from the renowned US company Maytronics.

Over the years, Maytronics has released several Dolphin series, such as Premier, Triton, Sigma, and Nautilus. Great interest draws the Dolphin Triton PS vs Plus battle, while others are also worthy choosing. So, for pool owners, choosing the best model can be quite a challenge.


To help you get the best value for your money, we decided to compare the main aspects that customers consider when buying automatic pool cleaners.

Find out which model excels in which areas, and why. But before we go to the finer details, here are the highlights of each model.
Best Dolphin Pool Cleaners
Dimensions
23.3 x 19.5 x 13.7 inches
Pool Type
Gunite/Plaster, Vinyl, Fiberglass
Gunite/Plaster, Vinyl, Fiberglass
Gunite/Plaster, Vinyl, Fiberglass
Gunite/Plaster, Vinyl, Fiberglass
Gunite/Plaster, Vinyl, Fiberglass
Filtration System
Multi-Media, Oversized Leaf Bag, Fine, Ultra-Fine Cartridge
Large Cartridge, Top Load
Extra-Large Basket, Top Load
Extra-Large Basket, Top Load
Cleaning Cycle
Quick - 1 hour, Standard - 2 hours
Remote Control
Physical remote available
Last update on 2023-09-25 / Affiliate links / Images from Amazon Product Advertising API
Our Expert Advice

All pool cleaners should be stored appropriately while not used for a significant time. They should be dry with a clean filter basket installed correctly. The cable should be rolled without kinks. The perfect storage place is a closed shelter without direct sun/rain/snow or frost that keeps the temperature 41-113 oF.
Detailed Product Reviews
The Dolphin Premier is specially designed for pool owners dealing with the tiniest and largest dirt. If your pool collects small pebbles and sand as well as large dirt like leaves and twigs, this is the best choice.
It comes with a multimedia filtration system that includes micro-cartridges, standard cartridges, and an oversized leaf/debris bag. This is among the latest models, and despite the high price tag, its performance is excellent.
The Dolphin Premier comes with two scrubbing brushes and two motors that ensure proper suction. The cleaner scrubs the pool floors, walls, and the waterline. SmartNav technology guarantees entire pool coverage and efficient cleaning.
The Dolphin Premier is compatible with a physical remote and tags along with a 3-year warranty.
So far, the Dolphin Premier is a favorite to many pool owners.It is the best bang for the buck. We also expected it to feature mobile app operation now that it is among the high-end models. Another thing, the manual remote isn't so effective; very sluggish and could waste you a lot of time.
The Dolphin Sigma boasts so much convenience. It is among the few Dolphin robotic pool cleaners that work with the MyDolphin mobile app.
On this platform, you can operate the cleaner from a distance while it is in the pool. It is also equipped with a gyroscope for better maneuverability. Buy the Sigma is you have large pools with irregular shapes.
When it comes to cleaning performance, you can rely on the Dolphin Sigma to clean pools of up to 50 feet courtesy of the 60-foot Swivel cable. It can handle the pool floor, walls, and the waterline and packs excellent raw power.
Under the hood, this cleaner boasts Triple Motor Power and Quad Brushes which scrub and suck dirt with a lot of ease.
The Sigma is quite expensive but worth every penny. One of the shortcomings is that setting up the Bluetooth function is quite a challenge. The app also has a lot of bugs that ought to be fixed for seamless operation.
The Nautilus CC Plus is an upgrade of the previous model called Nautilus. The two cleaners share quite a lot. They have the same cleaning orientation in that they can handle floors and walls. They also have two standard brushes, tracks, 60ft. Cable and Swivel technology, just to mention a few.
But it's worth noting that the Nautilus CC Plus brings several extras on board and hence higher price tag.
This model comes with the Weekly Scheduler function, which is a must-have for the busy pool owners. It also boasts a shorter 2-hour cleaning cycle while the older Nautilus is 3 hours.
Even though the duo has Large Cartridge filters, Nautilus has a bottom load design while Nautilus CC Plus has a top load design for better usability. The warranty for Nautilus is also longer; 2.5 years compared to Nautilus' 1 year.
Like we mentioned above, the Nautilus CC Plus has a higher price tag, but justifiable. Besides the high price, the Nautilus CC Plus is also heavier by around 3 lbs.
The Triton PS Plus, as the name suggests, is the improved version of the Triton model. We will also have a change to compare Dolphin Triton PS and PS Plus later.
The two cleaners are suitable for pools of up to 50ft and come with Swivel cables. They also include an Active brush and a Standard brush for thorough cleaning.
Triton and Triton PS Plus are reliable models that can handle the pool floor, walls, up to the waterline. They both weigh 16lbs and come with a two-year warranty. Above all, they feature a Weekly Scheduler function for your convenience.
But what are the differences between Triton vs. Triton PS Plus?
First, the Triton PS Plus boasts a customizable cleaning cycle. While Triton offers you a 2-hour cleaning cycle only, you can toggle between the standard 2-hour cleaning cycle and a quick 1-hour cleaning cycle.
The Triton PS Plus also boasts mobile app operation via the MyDolphin app courtesy of Bluetooth connectivity.
Expect to pay a little more for the Triton PS Plus. But the question will be, do you really need the extra features? Well, the answer should be yes!
But if you prefer answering «no» to the previous question, Maytronics still has something worthy of you. Welcome Triton PS pool cleaner. Dolphin Triton PS Plus and Triton PS feature absolutely the same characteristics except for the app control. This little detail makes the PS much more affordable yet as efficient in cleaning as a beast.
attention
Please also mind that Triton PS supports only a Standard 2-hour cleaning cycle and lacks Quick 1-hour mode.
That's it. All other functions make it a decent alternative to more expensive Triton PS Plus. The unit works with large inground pools up to 50 ft, has a tangle-free 60ft cord, dual scrubbers, a large, easy-to-clean top-load filter basket.
This set allows it to clean all pool surfaces, including walls and waterline.
When it comes to controlling, users can program their robot remotely through a touchpad and even set a weekly cleaning schedule.
You'll have to sacrifice a more convenient smartphone control, but for many customers, it's not such a big deal. Other drawbacks are a bit weaker navigation and several issues with the cord, despite the fact it should not tangle.
Dolphin Pool Cleaners Comparison Review
Now, 'let's get to the main agenda of the day; comparing the important aspects that should advise your purchase decision. So, without further ado, 'let's get to business.
1. Dimensions and weight
Occasionally, you will need to remove the cleaner from the pool and carry it around. For that reason, the best choice will be a lightweight and ergonomic model.
So, how do the four Dolphin cleaners compare as far as the design is concerned?
Dolphin Premier measures 23.5 x 20 x 14 inches and weighs 36lbs.
The Nautilus measures 16 x 10 x 16 inches and weighs 19lbs.
The third is the Dolphin Sigma, which measures 23.3 x 19.5 x 13.7 inches and weighs 35lbs.
Last is the Triton PS Plus, which is 16.4 x 16.8 x 9 inches and weighs 16lbs.
verdict
Ideally, you want a lightweight and ergonomic pool cleaner, and that makes the Triton PS Plus the best choice. But it's also important to note that size at times implies more features and heavy-duty performance. For that reason, let not the handling of the cleaner be a priority when selecting the right model.
2. Pool Type


There are different kinds of pool surfaces, each with specific demands when it comes to cleaning.
When buying a pool cleaner, make sure it is designed to handle the particular surface.
All the Dolphin pool cleaners in our review have been designed to clean a range of pool surfaces. You can rely on them to clean fiberglass pools, gunite, plaster, and vinyl.
verdict
Here, we wouldn't say that there is a better choice as they clean all pool surfaces.
3. Cleaning Orientation
Before settling for any cleaner, you should understand the cleaning orientation.
Ordinarily, your pool will require cleaning on the floors, walls and even the waterline. Make sure you pick a cleaner that can handle all your needs.
Dolphin Nautilus will clean the pool floor and wall effectively, and it's the only different model.
The other three Dolphin cleaners will handle the pool floor, walls, and the waterline as well.
verdict
Nautilus is not a smart choice here because it doesn't clean up to the waterline. Any of the remaining three are great choices if you want comprehensive pool cleaning.
4. Motors
Robotic pool cleaners rely on motors for vacuuming power and in others, scrubbing.
attention
The best models should have a powerful and efficient motor. Also note that the more the motors, the better the suction power and scrubbing, as well as maneuvering.
So, what do the four Dolphin models offer here?
The Dolphin Premier, Triton and Nautilus feature Ultra-Efficient Twin DC Motors. The company suggests up to 90% efficiency.
On the other hand, the Sigma has been upgraded with a Triple Motor Power design, and that means it has three motors.
verdict
As we said earlier, efficiency and the number of motors is what's important here. For that reason, the Dolphin Sigma is our winner here.
5. Filtration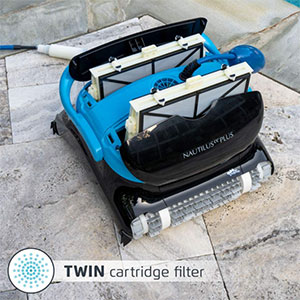 You should choose your pool cleaner depending on the dirt and debris around your pool. Once you know the kind of dirt you'll be dealing with, you can then choose the filtration system.
Large debris is not demanding, but for the small trash, you need a fine filter.
Let's see what Dolphin Nautilus, Sigma, Premier, and Triton offer.
The Dolphin Premier boasts multimedia filters which allow you to capture both the small and large dirt debris. They include Multi-Media, Oversized Leaf Bag, Ultra-Fine, and Fine Cartridge.
Sigma comes with a fine and ultra-fine filter, making it ideal for small debris only. Premier and Sigma feature bottom load designs.
As for Nautilus and Triton, Maytronics included a large filter and an extra-large filter respectively. The two are top-load filters.
verdict
There is no clear winner here as it depends on the dirt you will be dealing with. But we prefer the Dolphin Premier for its multimedia filter system.
6. Brush & Scrubbing System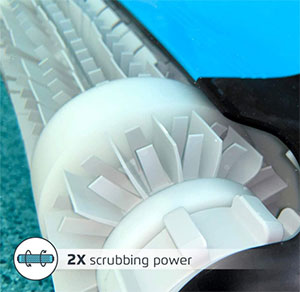 While low-end robotic pool cleaners just suck up the dirt, the high-end models have brushes which scrub the pool surface removing stuck-on dirt like algae. If you want the best comprehensive cleaning, consider a model with an active scrubbing or brushing system.
Dolphin Premier and Triton PS Plus come with 1 Active, and 1 Standard brush. The two offer excellent scrubbing on tough stains and are also gentle on the delicate pool surfaces like fiberglass.
The Sigma and Nautilus CC Plus also feature a Powerful, dual scrubbing brush system with two standard brushes which are effective on stuck on dirt like algae and bacteria.
verdict
There is no clear winner here as all the four have a dual scrubbing system, and even though they may bear different designs, the performance is equal.
7. Navigation and Mapping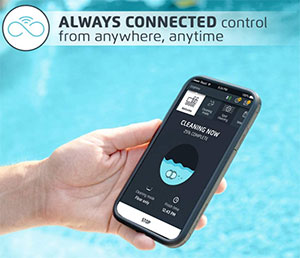 Robotic pool cleaners navigate and plan the cleaning pattern autonomously. With an efficient navigation system, your pool will be cleaned entirely, and in a shorter time.
Let's find out what each of the four Dolphin pool cleaners offers here.
Dolphin Premier and Sigma boast SmartNav 3.0 Navigation system that scans and maps out your pool, including any obstacles, and ladder. The two are also equipped with a gyroscope which resolves tilt and orientation.
As for Dolphin Nautilus and Triton PS Plus, they come with CleverClean Technology which also maps your pool on the same fashion as SmartNav. The big difference between SmartNav vs. CleverClean is the fact that the former has a gyroscope system.
verdict
Both SmartNav and CleverClean are intelligent and will navigate around the pool and climb walls with ease. We, however, prefer Dolphin cleaners with a gyroscope system. A gyroscope improves performance in the sense that it constantly monitors angular velocity in terms of yaw, pitch, and roll. That makes Dolphin Premier and Sigma the best choice here. If you have a large or irregular pool, the duo is priority.
8. Propulsion
How do these robotic pool cleaners move? In other words, what powers them?
All the Dolphin robotic cleaners in this review use a jet propulsion system, but the Triton PS Plus offers more courtesy of PowerStream Technology. It ensures steady streaming and climbs walls with ease.
verdict
While the Triton PS Plus might look like the better choice here, the four are all good to go, so this shouldn't be a headache when selecting the right cleaner for your pool.
9. Maneuvering

Even with a navigation system and propulsion, you still have to consider the maneuvering mechanism of your robot cleaner. There are models with wheels while others have tracks.

All the Dolphins in this review have tracks. They provide the best grip when climbing steps and walls. On the sticky and sliding spots like on algae, grips are better than wheels.
verdict
Hard to call a winner as they all boast Dolphin's HyperGrip tracks.
10 . Cable
This is a significant consideration that determines which pool sizes the cleaner can handle.
important
If you have a 50-foot pool, you will need at least 60 ft of cable for entire level cleaning.
Besides cable length, usability also matters.
These Dolphin pool cleaners boast the same cable length; 60ft to be precise. That means they will handle pools of up to 50ft comfortably.
All the four cleaners also have Swivel Technology that prevents tangling, a major headache for pool owners. The construction is excellent and should offer some lengthy service before replacement.
verdict
No winner here as all the four models offer the same cable length and 360° anti-tangle swivel system.
11. Cleaning cycle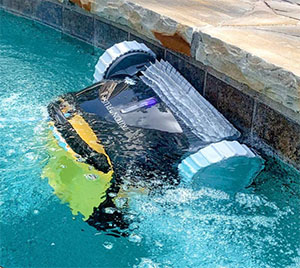 The cleaning cycle is the time that the robot cleaner will be in the pool, scrubbing and sucking up dirt. Some models take long to clean while others take a short time, the latter is better, as long as it leaves the pool clean.
There are also advanced settings to be considered, which allow for better customization.
The Dolphin Premier has a 3 hours cleaning cycle while Sigma can get the job done in 2.5 hours.
Next up is Dolphin Nautilus with a standard 2-hour runtime.
Last is the Triton PS Plus, which is a little more advanced. It offers a quick 1-hour turnaround and a standard 2-hour cycle for intensive cleaning.
verdict
The Dolphin Triton PS Plus is the best choice here as you don't have to wait for the entire 2 hours if you want a quick swim. If your pool is not so dirty, you can also save energy by using the quick clean.
12. Remote Control
A remote controller tags along with a lot of conveniences. You don't necessarily have to pull the cleaner out of the pool to access the onboard controls.
Maytronics offers its robotic pool cleaners with IR remote controllers while high-end models offer Smartphone app control.
Dolphin Nautilus doesn't have any remote control option, but at least Dolphin Premier comes with an optional IR remote.
As for Sigma and Triton CC Plus, they support Smartphone App operation but via Bluetooth and not WiFI as expected. In as much as it is convenient, you need to be around the pool for it to work so unlike WI-FI devices, you can't control your pool cleaner remotely.
verdict
Here, the Bluetooth operation is an excellent deal. Get either Triton PS or Sigma for the best convenience.
13. Programmability
Robotic pool cleaners, just like the Roombas, can be programmed. If you want total convenience, this is a feature you should be on the hunt for. But do all the Dolphins offer programmability and schedule functions? Let's find out.
We are glad all the four models come with a Weekly Timer function. This means they can be scheduled to clean at different times of the week. Just gauge how fast your pool gets dirty and set the appropriate time intervals.
verdict
There is no winner here as all the four Dolphin robot vacuums have the Weekly Timer.
Winner: Overall Dolphin Sigma vs. Premier vs. Nautilus CC Plus vs. Triton PS Plus
Now, we have come to the end of this Dolphin robotic pool cleaner comparison review. It's high time we declare the winner.
But I'm afraid there is no ultimate winner because each model has its strengths and weaknesses. The different features make each model best for specific purposes.
So, to help you get the best value for your money, we have listed the best model based on the different aspects that should inform your purchase decision. So without further ado, here's the summary of our winners.
Cleaning performance
Which among the four boasts the best cleaning performance? We wanted to give readers a clear picture of how the cleaners worked, so we conducted a week-long test.
We simulated the environment of a busy swimming pool with all kinds of dirt, including worms, insects, sand, twigs, and leaves. We would like to salute Richard Kimberly and his family for letting us spend a few hours at their somewhat abandoned pool that had several algae spots so we could test the scrubbing power.

Dolphin Nautilus CC Plus was first in the water, and it sucked up all the dirt that we lay on its path courtesy of strong suction and a large top load filter. It climbs the walls thoroughly and scrubbed algae, but on stairs, it is not the best. It also doesn't clean the waterline.
Next was Dolphin Premier, and it also did an excellent job picking up the small dirt like sand and worms that crawl and die in the pool. This is courtesy of the multimedia filter bag. For large leaves and twigs, a disposable leaf bag came handy and was large enough to accommodate a reasonably dirty pool. It climbed the walls and scrubbed algae off very well up to the waterline. We, however, noted that it kind of got stuck on drains.
Our next focus was the Sigma, and it also captured the small and large debris on the pool floor. It was notably monstrous courtesy of the triple motor system. Just like Premier, Sigma also climbed the wall up to the waterline fairly well and scrubbed off algae with vigor.
Last was the Dolphin Triton PS Plus, and it worked perfectly when it came to collecting large leaves and twigs courtesy of an extra-large top load filter. The small debris were not left behind, but it kind of struggled with the fine sand pebbles.
From our tests, we came up with this chart that shows the performance of each Dolphin robotic pool cleaner when cleaning different pool dirt.
Usability
When it comes to user-friendliness, we considered aspects like weight, handling, remote operation, programmability, and such. It was tough to come up with a winner here for several reasons.
While a lightweight model was the priority in handling, the heavy models like Dolphin Premier still scored in terms of handling.
Next up is programmability and all the Dolphins boast a weekly timer. Perhaps a discerning factor should be how and where you will program the cleaner. We have onboard controls, as well as remote operation (IR remote or mobile app).
To be honest, you'd think that mobile app operation is the best, but it's not. It doesn't offer many advantages over an IR remote because its Bluetooth powered meaning you have to be around the pool for the connection to be possible. This is unlike Wi-Fi-connected appliances which can be controlled from anywhere.
verdict
For this reason, it is a draw but at least, but a model that comes with remote compatibility or mobile app operation if you want the best usability.
Frequently Asked Questions
Our readers ask us questions, and in this segment, we shared with you the popular questions asked and the answers.
1. Are robotic pool cleaners worth it?
Robotic pool cleaners are great pool accessories for so many reasons. First, they are independent in the sense that they don't work off your existing pool plumbing. That means there is no installation or extras required. Just drop it in the water and let it do its job. The robotic operation is also a great addition, together with convenience features like Weekly Timers.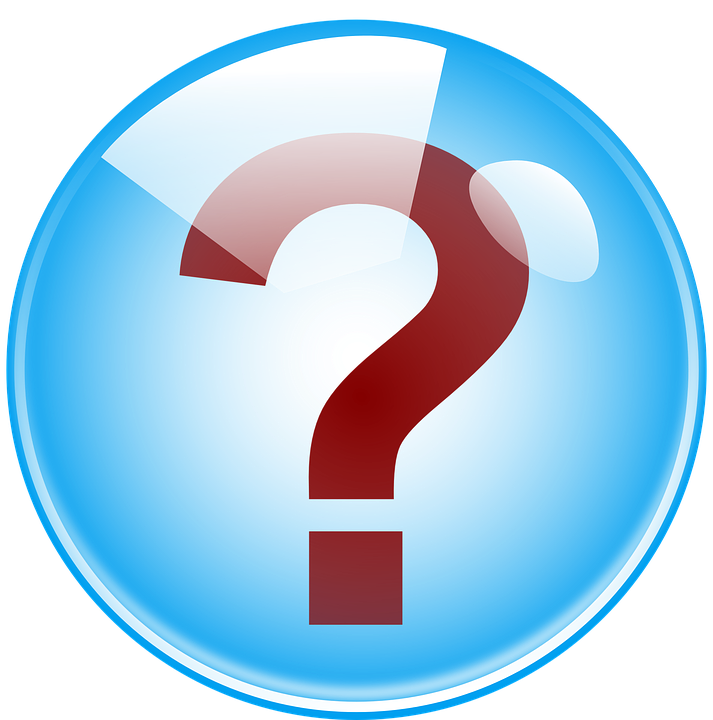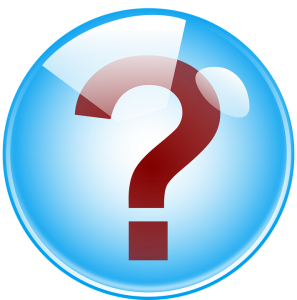 2. How long do Dolphin robotic pool cleaners last?
Maytronics is a trusted brand that manufactures its products using high-grade materials for durability. Ideally, your Dolphin robotic pool cleaner should last at least five years. For some, however, their cleaners last a shorter time while others get up to 8 years of service. One thing that determines how long a pool cleaner will last is maintenance. A well-maintained Dolphin pool cleaner will last longer.
4. Can I leave my Dolphin pool cleaner in the pool?
Dolphin robotic pool cleaners can be left in the water. There is no cause for alarm, leaving it for even a week as it will continue helping with water filtration, thus keeping your pool always. However, we discourage leaving it in the water when treating your pool until you get the correct balance. Also, in the scorching sun, it will be a great idea to remove it from the water.
5. How does a Dolphin robot pool cleaner work?
A robotic pool cleaner comes with wheels or tracks for locomotion and an intelligent navigation algorithm. Motors or jet propulsion power it. There is also a motor for generating suction for vacuuming dirt and brushes for scrubbing. Some models will clean only pool floors and walls while advanced models have the capability of cleaning even the waterline.
6. Where can you buy Dolphin pool cleaners?
You will find Dolphin products in your local stores or online. We, however, recommend buying online and get your pool cleaner delivered at home. Online prices are also the best, and again, you get a variety of models to choose from.
7. How often should I use my Dolphin robotic pool cleaner?
It depends on the kind of dirt you are dealing with and how frequent your pool gets dirty. You may choose to clean once a week, twice a week, thrice, or even daily. Some pool owners will also leave the cleaner in the water to ensure the pool stays clean always. However, observe caution when leaving it in the pool if you have kids around.
8. Does a robotic pool cleaner run off your pool pump?
No, Dolphin robot cleaners don't run off your pool pump or any other existing installation. They also don't require any add-ons.
9. What`s the difference between Dolphin Nautilus CC Plus and Dolphin Triton PS Plus?
Except for the color design,
Dolphin Nautilus CC Plus
and Triton PS Plus feature several crucial differences, which concern performance and control. So, Dolphin Triton has a large filter basket, waterline scrubbing, two cleaning modes for standard 2 hours and quick 1 hour operation. Nautilus uses different type of filtration based on
cartridge system
; it cannot perform waterline scrubbing and has only standard 2 hours. However, the main difference lies in remote control. While Nautilus CC Plus offers no remote control, Triton PS Plus has the smartphone control through MyDolphin app.
10. What is the best Dolphin automatic pool cleaner?
Choosing between these four models, we give our preference to Triton PS Plus for its comprehensive cleaning, including waterline, two cleaning cycles for standard and quick operation, smartphone control, and more affordable price compared to Dolphin Sigma.
11. Does Dolphin Premier have a tangle-free cable?
Yes, it has a 360 degree tangle-free cable of 60 feet.
12. What Dolphin pool cleaners have Bluetooth?
Among the models presented, Bluetooth connection and smartphone control are installed in Dolphin Sigma and Dolphin Triton PS Plus pool cleaners.
13. Do Dolphin automatic pool cleaners scrub waterline?
While all Dolphin pool cleners perform floor and walls cleaning, not every robot can do waterline cleaning too. However, Triton PS Plus and Sigma offer such mode.
Wrapping Up
There you have it folks, a Dolphin Premier vs. Sigma vs. Nautilus CC Plus vs. Triton PS Plus face to face comparison review. As you have seen, there are similarities as well as clear distinctions.
important
The most important thing is to assess your cleaning needs and choosing the model which has all the features you need.
Which is your best choice? Talk to us in the comments section below.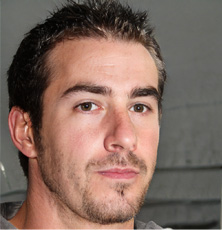 Hi! I'm Markus Robertson, and water is my passion.
Five years ago, I graduated from the University of California-Los Angeles and was going to become a professional marine biologist. However, my fate had other plans for me, and due to family problems, I had to find a more stable and well-paid job. I had only one wish for my job to be connected with water.
During this period of my life, I worked as a sales manager at Olympic Pool & Spa Supplies. The job helped me learn everything about swimming pools and related pool equipment, as well as how to choose the best option and what to pay attention to.
Having worked there for three years, I decided to start my own blog about pools, where I can tell people about the best new pool equipment models and share my knowledge and experience.
A marine biologist by education, I became a pool blogger by trade. Now I'm glad I can help the guests of my store and the visitors of my blog know a lot of exciting things about pools, their types, best pumps and filters, necessary equipment maintenance, and so on.
I welcome all people who want to choose a proper basin and the stuff to my blog! Hope you'll find this information interesting and useful!