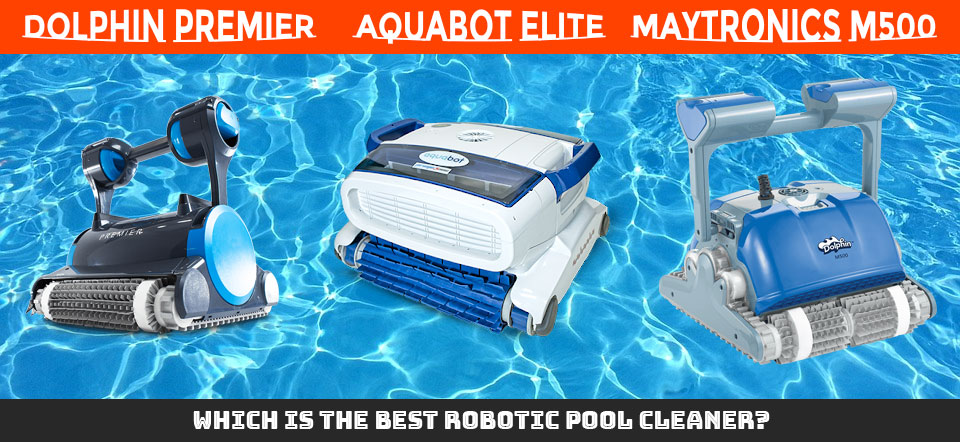 If you ask around which is the best robotic pool cleaner, the conversation will always revolve around Dolphin Premier vs Aquabot Elite vs Maytronics M500. But then, the M500 is not available in the market so it leaves Aquabot and Dolphin squaring it out. Time and again, you will find unending Aquabot Elite vs Dolphin Premier debates with each model having its own fair of the fans and haters. At the end of the day, it's the customer that remains in a dilemma as none of the two seems to be the ultimate winner.
But today, we want to put the matter to rest by reviewing Aquabot Elite and Dolphin Premier which are available to see which the best robot cleaner is between the two. We will also be touching on the Maytronics M500 because you never know, you might find it tomorrow on the shelves again. We will compare their features and performance and see which one of them offers real value for money.
That said, let's get down to business, but just before that, a short overview of both cleaners.

| | Aquabot Elite | 2018 Dolphin Premier | Maytronics M500 |
| --- | --- | --- | --- |
| | | | |
| Size & weight | 23.5 x 20 x 14 inches 22lbs. | 20.8 x 20.5 x 18.5 inches, 25lbs. | 20.5 x 19.5 x 17.5 inches, 22lbs. |
| Filter loading | Top Loading | Top Loading with ClearView™ | Filter Compartment |
| Use | Inground pools | Inground pools | Inground pools |
| Priority | Floors, walls & waterlines | Floors, walls & waterlines | Floors, walls & waterlines |
| Tracks | HyperGrip™ | EverGrip™ | HyperGrip™ |
| Motor | 24v 180W (3,000rpm) | 24v 180W (3,000rpm) | Dual Dynamic Drive |
| Cost/hr | $0.005 | $0.005 | $0.0085 |
| Filter | MultiMedia™ | JetForce™ Technology | Ultra-fine _ Net filters |
| Navigation | Smart-Nav™ | AquaSmart 2.0 | CleverClean™ + Gyro |
| Cable management | 360° Anti-Tangle Swivel | 360° Anti-Tangle Swivel | 360° Anti-Tangle Swivel |
| Programmable | | | |
| Remote control | Yes, via remote | Yes, automation | Yes, remote and App |
| Transport | Dolphin Premier™ Caddy | Transport Caddy | Transport Caddy |
| Warranty | 3 Years | 3 Years | 3 Years |
| Check Price | Check Price | Check Price | Check Price |
Price history Comparison Chart
back to menu ↑
Detailed Product Reviews
1. Aquabot Elite a Great Automatic Pool Cleaner

Aquabot is among the world leaders in pool solutions and the Aquabot Elite is among their best ever products.
This is a robotic pool cleaner with a complete suite of sensors to guide it wherever it is going. Besides this, you can schedule it to start cleaning at your preferred cleaning time courtesy of the Interval Timer.
But what I like most about it is its cleaning priority.
Remember,
robot pool cleaners
are the best as far as pool cleaning is concerned because they clean the floor, walls, and waterline.
Regarding performance, this cleaner packs a powerful and efficient permanent magnet motor with an rpm of 3000 for durability. This is a DC motor so you don't have to worry about the high energy costs.
Regarding cleaning performance, I can't complain about a thing; TripleClean™ Technology and JetForce do a great job as far as brushing and filtering are concerned.
But the icing on the cake is the much affordable price compared to the other model that can match its performance, the Dolphin Premier.
The only problem I have with this cleaner is the skidding when on slippery walls. I expect a $900 robot pool cleaner to be solid on the surface – actually, the cheaper Maytronics M500 does a better job here.
But in general, Aquabot Elite is a
robot cleaner
you'd want to have for your pool. Regardless of the size and shape, it will make sure every corner is cleaned so that you and your family can enjoy clean, crystal clear and healthy pool water.
To say the truth, Aquabot Elite was enjoying a great time before Dolphin released the 2018 version of their industry leading Dolphin Premier.
The new model retails at $1100, which is $200 higher than the Elite's price so it would be clever to find out if it is worth paying the extra bucks for it.
I can tell you for a fact that the Premier is worth every penny courtesy of the new and exclusive features.
The first thing you will like about this cleaner is the MultiMedia – a feature that allows you to use a range of filters and surprisingly, a large dirtbag too.
The HyperGrip tracks are also worth mentioning and will not slide on algae and other pool water growths that make walls slippery.
But the SmartNav is a force to reckon and unlike AquaSmart, it is more intelligent especially when it comes to cleaning patters. The 2018 model uses an all-new SmartNav software and a new microprocessor that guarantees the fastest data transfer.
That's why you will find that Dolphin Premier is faster than Aquabot Elite – for one reason, intelligent scanning, and planning.
Regarding motor and efficiency, this is among the industry best; featuring a permanent magnet DC 24v motor that is super-efficient and operates on low noise.
But then, this cleaner comes at a heavy price and you will get it for $1100. But then, this is a 2018 model, the best features, best efficiency and best durability. What more could you want?
3. Maytronics M500 a Great Robotic Cleaner on a Budget
Though it is often out of stock, this is a great robotic cleaner that you can get when you are on a budget.
Though an old model, the M500 will clean the entire pool floor and walls as well as the waterline.
This cleaner is also intelligent and uses the revolutionary CleverClean navigation that maps out your pool and plans for a methodical cleaning as opposed to just cleaning it randomly.
Also notably is the integrated gyroscope that further boosts localization and positioning.
What I like most about this cleaner is the maneuverability. The motor featured here is a 360° dynamic drive that will self-adjust to fit in tight spots so you can be sure that every spot will be cleaner.
For those who live in areas with a lot of power outages, you can still have your pool cleaned courtesy of the included power supply.
But the biggest feature of the M500 is the Smartphone App operation. But on the downside, this cleaner is not very efficient and the noise operation is quite high. Actually, this is where it loses the Maytronics M500 vs Dolphin Premier contest, and as well as in Aquabot Elite vs. Maytronics M500.
I like it because it is much cheaper because, on a good day, you will find it retailing at around $600. But unfortunately, it is often out of stock so it is not a model that you can trust when it comes to availability.
That said, your best options remain the Aquabot Elite and Dolphin Premier.
back to menu ↑
Maytronics M500 vs Aquabot Elite vs Dolphin Premier Comparison Review
Now, it's time we dig deeper and see how the above-mentioned robot pool cleaners compare. To make it easier for our readers to understand them well and make the right decision, we have reviewed the features of these cleaners in light of the factors you would consider when shopping for a robot pool cleaner.
So, to start off this comparison review here is a comparison table to give you a headstart.
Design & Accessories
One thing I must commend these two brands for is their solid designs.
Unlike these cheap robot brands out there, Aquabot Elite and Dolphin Premier feature a robust low profile design with Maytronics having an edge over Aquabot in terms of looks and aesthetics.
It has a premium finish and piston-design handles that give it a really cool look. But then, aesthetics don't matter much, but usability does and that's why the Elite quickly bounces back with an ErgoGrip handle for easy handling. And talking of handling, weight should also be a concern and I'm glad that Dolphin is much smaller and a little bit lighter. The M500, on the other hand, is quite similar to the Dolphin Premier, the major difference being the color scheme; Maytronics has a lighter blue shade than Dolphin Premier and Aquabot Elite. It is also lighter and compact just like the two other models.
One thing both cleaners excelled in is the storage and transport kits. They both feature a carrying caddy for easy storage and transport. Regarding the cable, the two models come with 60 ft. included but worth mentioning is Aquabot's FeatherLight Cable that uses a special material which cuts the weight of the cable by up to 40%.
So, if you are really keen on a lighter
pool cleaner
, it's a clever idea to consider Aquabot Elite.
Though the main unit is heavier than the Premier, the Elite will carry the day when cable weights are included. I also acknowledge the 360º anti-tangle swivel so the long 60 ft hose should not worry you at all. This feature is available in both models and the service is excellent, no complaints so far. The Maytronics M500 also has a 360º anti-tangle swivel and a 60 ft. cord too.
Regarding the design, there's nothing much that really needs to move you so let not design be a basis for choosing either of these two cleaners; there are much important things. But then, I'd be swayed more to go for the Dolphin Premier – the caddy's build and construction is excellent. The M500 also has a professional grade so here, it would also be a consideration.
Cleaning performance
Just how do these three robot pool cleaners compare when it comes to cleaning performance? That will be our concern in this section and to have a better understanding, we will look at the different tenets of cleaning separately.
Priority – Just where does each of these robots clean. Remember, there are different places in pools that need to be cleaned – whether scrubbing or brushing. We have walls, steps, waterlines, and floors. I like the two models because they offer comprehensive cleaning – and not just any other cleaning, detailed cleaning!
But if I were to choose one between the two, I would do the 2018 Dolphin Premier – it doesn't skid on walls even after months of use, unlike the Elite. Maytronics M500 also does a great job on all these surfaces and mind you, it doesn't skid on slippery walls.
Filter – This is one of the areas that these two brands too quite a different approach considering Dolphin emphasizes versatility while Aquabot sticks with efficiency. Dolphin Premier comes with Multimedia technology that lets you use different filter variations in the same cleaner. That said, you can use a standard cartridge, micro-cartridge, oversize debris bag or disposable debris bags. I really like this feature because it allows pool owners to clean different pool dirt differently. If you want to pick large leaves, the oversized media bag will come through and when cleaning those fine debris, the micro-filter comes in handy. The M500, on the other hand, packs a dual level filtration system that has an ultra-fine and spring net for both small and large debris.
On the other hand, Aquabot comes in with JetForce technology that employs a very efficient JetForce filter with QuickDraw. The unique thing about this filter system is that it aims at separating debris and dirt from water. It uses a venturi effect that forces debris downwards to the bottom of the V-shaped cartridge, far away from the water exit. Just to mention, the M500 has a dual filter system; one that handles large debris (net) and another for smaller particles (ultra-fine).
Here, I would go for Dolphin anytime. While JetForce is focusing more on the usual stuff, Dolphin has gone ahead and gave you a versatile system that is just as efficient as Aquabot's JetForce.
Brush – The Aquabot Elite comes with TripleClean technology that boasts 3 scrubbing brushes. The first set of two brushes power scrubs the surface of the pool so all algae waterline stains will have no chance of developing. On the other hand, the third brush CleanSweep oscillates rapidly in a back and forth pattern dislodging and agitating all dirt and debris. When it comes to Dolphin, there are two sets of brushes and will just put up the same performance as Aquabot Elite. Remember, it's not that the Elite tackles three different scrubbing needs, it's only that there is an extra brush but in the real sense, the surface area is the same. To put it into perspective, Aquabot just separated one brush. On the other hand, the M500 too has a TripleActive brush system that will brush all the dirt ready for suctioning.
Here, it is also a hard to call debate because they all passed my litmus test – cleaning biofilm. While all robotic cleaners may offer excellent floor, wall and waterline cleaning, a few will handle biofilm. For starters, a biofilm is a group of micro-organisms in pool water that increases Chlorine demand and lowers water quality. Both TripleClean technology and PowerClean tackled biofilm quite well so either of them will be a great choice as far as brushing is concerned. The M500 wasn't clearing all the biofilm and struggled on waterlines so here, it will take position three after Dolphin Premier and Aquabot Elite.
Motor and efficiency
Perhaps the most important and often overlooked aspect is the motor power and efficiency. When shopping for any power tool, you want to buy one that has a powerful and efficient motor. This is the same case with robotic pool cleaners. When looking at motor power and efficiency, there are several aspects that need to be addressed.
AC vs DC motors – The type of motor used is the most important consideration here.
We have two types of motors; AC motors and DC motors. AC motors, though readily available will consume more energy compared to a DC motor.
Both the Elite and Dolphin Premier boast a 24v DC motor that uses 70% less energy compared to the old cleaners that use AC motors.
Energy efficiency – summer is fast approaching, a time when you want your pool water to be clean always. But then, do you realize that you are inviting a higher energy bill. Yes, considering your robot cleaner might run for several hours daily. But then, this should not freak out because robot pool cleaners use highly optimized motors for efficiency.
Both the Elite and Premier are energy efficient so whichever cleaner you choose, you are sure of at least 70% savings on your energy bills. But besides the optimized motor, the Smart navigation systems ensure they map the pool and plan for a methodical and patterned cleaning. Like I said, the M500 is not energy efficient and even though the manufacturer hypes it that its running costs are $0.005, our tests proved otherwise – around $0.0085.
Noise – Another important factor here is the operation noise of the motor. An ideal robot cleaner should operate quietly with minimal disturbance. Gladly, these two are industry's leaders as far as quiet operation is concerned. The permanent magnet motor used in both cleaners reduces noise by up to 40%.
So, if you are in the chase for a silent robot pool cleaner, any of the above models will work for you. But the M500 is a bit noisy and you will hear rumbling even when you're in the house, 10 yards away from the pool.
back to menu ↑
Durability
– How long will the motor serve you? The motor's durability is a major concern when it comes to robot pool cleaners, and power tools in general for a simple reason; replacing it is as expensive as buying a new cleaner. That said, you'd want to go for the most durable of all motors. Again here, these two motors are highly durable because of the moderate RPM.
Remember, the faster the revolutions, the more the wear so a durable motor should be averaging 3,000rpm or lower and that's what the two offer.
When it comes to Maytronics, I won't promise you much considering the number of reports I am aware of. I know several guys whose M500 just went dead after two years of use and by the time, you might have already voided your warranty; knowingly or unknowingly.
Navigation and Maneuverability
AquaSmart 2.0 vs. SmartNav – One thing I like most about robotic pool cleaners is that they are intelligent. This is unlike side pressure cleaners that navigate randomly.
Actually, if you have used a Roomba or any other robot vacuum cleaner, it works the same way. In the Aquabot Elite, we have AquaSmart 2.0, a Smart sensor navigation system that clearly maps out the entire floor, and walls. On the other hand, Dolphin uses SmartNav Robotic Scanning, a revolutionary navigation technology that uses Smart sensors to scan the pool, including ladders, drains and other obstacles. Here, it's very hard to call because both systems work well and actually, they finished cleaning a 60ft pool at the same time.
So, when it comes to navigation, don't worry; pick any of the two cleaners but the 2018 Dolphin Premier promises you more. But the Dolphin Supreme M500 won't impress you with its CleverClean Scanning and additional Gyro. It is rather slow and makes quite some stupid turns when cleaning. But still, it does a great job in corners and around ladders.
Tracks – Though performance as far as pool mapping is concerned is the same in these two models, the tracks will say who the winner is in the discussion about navigation and maneuverability.
Dolphin brings on the table HyperGrip Continuous Tracks that work quite well especially on slippery walls – if your poll ever had algae, you know what I mean.
On the other hand, Aquaboat Elite refines the design and principles of HyperGrip in their own version EverGrip. But then, the tracks start losing traction very fast so, after a month or two, it will start skidding on surfaces and actually make wall scrubbing impossible.
Now, all said and done, the durability of HyperGrip's tracks make Dolphin Premier the best when it comes to navigation. Though the navigation technologies offer just the same performance, Dolphin Premier has better traction and the 2018 software updates mean it's ahead of the pack.
Convenience
The first thing that rings in your mind when you hear of a robot is the convenience.
Remember, a robot cleaner works independently and autonomously and that's their biggest strength. But besides that, there are two convenience features that some tag alone. The first feature is programmability that allows you to preset your preferred cleaning times and cycles. There's also remote control and automation compatibility. With the remote, you can control the cleaner from a distance with the press of a button.
But notably, Aquaboat boasts a built-in timer that you can easily customize with your automation system for the best flexibility especially if you have a tight schedule.
On the other hand, the Maytronics M500 comes with a physical remote and can be controlled wirelessly too via the Smartphone App.
Here, Maytronics carries the day because of its Smartphone App operation capability and wireless connection in general. We are in the Smart Home era where all our appliances and equipment can be controlled from a
Smart Home Hub
like
Wink
.
Warranty
Many are times your robot may arrive with defects or work for a few days and just go silent. That said, you'd want to buy a robot with a long warranty. The good thing is that both robots come with a 3-year warranty on the major parts.
Remember, there are parts that may not be covered by the warranty so be sure to read the Terms & Conditions extensively. I've had several issues with after sales of both cleaners and I'm glad of the support. Replacement parts are also readily available.
Cost and value for money
By now, I know you must be torn in between the three. Each of the three models has some adorable features that you'd want in your pool cleaner.
Now, away from features, here's a short conversation about cost and value for money.
You will agree with me that these two robot cleaners are high-end. The Elite retails at around $900 while the Premier will cost you around $1100. But then, considering the top performance, I think they both justify the high price tags. However, the $200 price difference raises eyebrows, the biggest question being, is the 2018 Dolphin Premier worth the extra $200?
On the other hand, Dolphin Supreme retails at around $600 which is very fair considering it also offers quite some excellent performance. But unfortunately, it is not available in the market at the moment.
But it would be a great option for those on a very tight budget considering the likes of Dolphin Premier and Aquabot Elite are in the $1000 region. But still, you can check out other $600 robot cleaners like Dolphin Cayman and Dolphin Nautilus.
If you ask me, I would go for the Dolphin Premier as it is a 2018 model so you'd expect the latest features and upgrades. But then, if your budget is too tight, the Elite is still a powerful robot cleaner that will still offer you value for money. The only problem is that there is no new model to rival the 2018 version on Dolphin Premier.
back to menu ↑
Frequently Asked Questions
1. What is the best robotic pool cleaner?
Maytronics M500 turns out to be the best robotic pool cleaner. It offers improved smart navigation on the basis of CleverClean mapping system and Gyroscope, a more powerful Dual Dynamic Drive motor, and two control options via a remote control and smartphone app.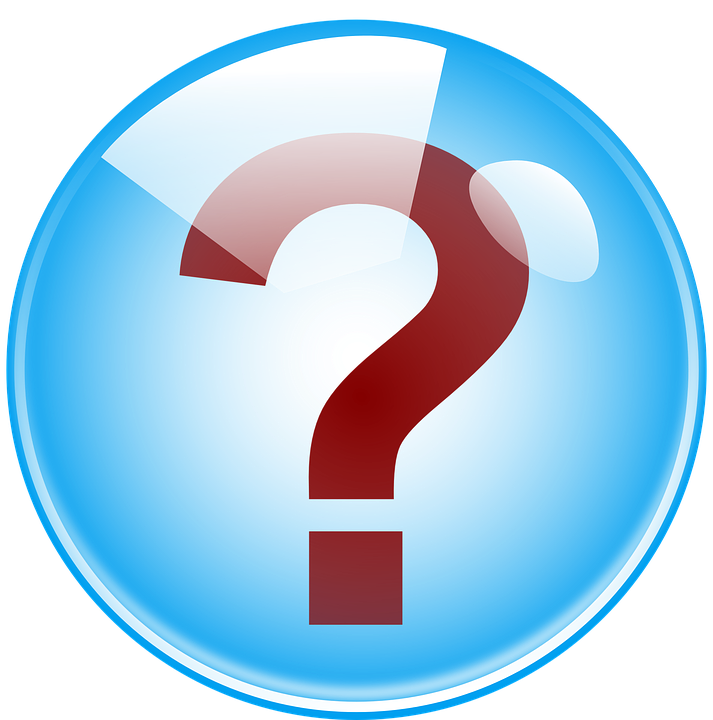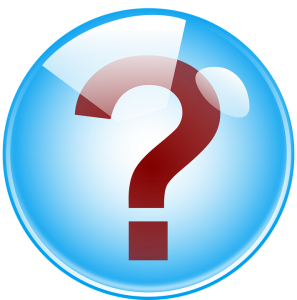 2. Does Aquabot Elite robot pool cleaner use smart navigation?
Aquabot Elite is a smart robotic pool cleaner because it doesn`t perform random cleaning but offers Smart-Nav technology based on sensors.
3. What`s the difference between Dolphin Premier and Maytronics M500?
Two Dolphins use different filtration systems. Premier has multiple filter options, which include bottom-load fine cartridge filters, ultra-fine cartridge filters, and an oversized fine filter bag. M500 uses dual filter cartridges for fine and ultra-fine filtration. The models are equipped with different tracks too; they`re EverGrip and HyperGrip for Premier and M500, respectively.
Plus, there is a difference in navigation. While Premier runs with AquaSmart navigation for scanning and route planning, Dolphin M500 still boasts of a more sophisticated CleverClean mapping navigation with in-built gyroscope. And the last difference is control, where Premier can be managed only through a remote control, and the M500 features both a remote control and the Dolphin app.
4. Do I need a caddy for my robot pool cleaner?
As a rule, robotic pool cleaners are rather heavy, so many people have difficulties with their transportation and lifting. So, to solve this problem, manufacturers produce special caddies. Moreover, while some kits require additional fee for a caddy, separate cleaners include caddies.
5. Can you leave a robotic pool cleaner in the pool?
Yes, you can. It`s safe to leave your robot pool cleaner in the pool. The only restriction is the presence of chemicals in the water, as they may demage the bot.
back to menu ↑
Verdict – Aquabot Elite vs. 2018 Dolphin Premier vs. Maytronics M500
Actually, this is a hard to call debate but just to make things easier for us, let's do away with the M500 now that it is unavailable in the market. So, we are left with the Aquabot Elite and the 2018 Dolphin Premier which I look at in terms of affordability and performance respectively.
Generally, the 2018 Dolphin Premier is the best robot cleaner over the older Aquabot just because it has the latest and updated features. But then, its price is also higher and if you are on a budget and $200 would do something else for you, you can still opt for the Elite.