Polaris has released lots of pool cleaning systems for all requirements and budgets. But many consider pressure side pool cleaners to be an optimal choice. They suit small and bigger pools, provide efficient cleaning but cost affordably, and don't impose unnecessary high-tech tools.
That's why today, we'd like to compare the two most popular models – Polaris 360 vs 280. Despite the exterior similarity, these assistants differ in some important moments. The wrong choice may influence your cleaning results. So, let's discuss which product will suit you.

Comparison Table
Pool Type
inground pools of all sizes and shapes
inground pools of all sizes and shapes
Pool Type
inground pools of all sizes and shapes
Pool Type
inground pools of all sizes and shapes
Last update on 2023-09-25 / Affiliate links / Images from Amazon Product Advertising API
Main Differences Between the Models
We'd like to start our review with a list of these essential differences. Here they are:

Detailed Product Reviews
Polaris 360 pressure side cleaner is designed for all inground pools. The manufacturer sets no limitations in pool size, but please mind it comes with a 31 ft. hose.
important
The reason why most customers prefer this modification is no need for a booster pump. Polaris 360 is the only pressure cleaner that operates directly on the pool circulation pump, which means you won't have to purchase an extra pump.
The unit has no navigation systems, so it goes randomly with its triple jets and suctions debris. The cleaner cannot sweep and scrub surfaces but processes bottom and successfully climbs walls.
Thus, we get very nice cleaning of large and small particles, and a spacious waste bag ensures it will be securely held. But fine dirt may stay in the pool, and fine filtration is not very efficient.
Despite random movements, the cleaner never gets stuck as it boasts all-wheel drive technology that consists of three Classic tires and an in-line back-up valve to free the bot from «traps».
Also, engineers equipped us with the Tail Sweep PRO system that allows for blowing debris out from hard-to-reach places for better cleaning results.
The only cons include the lack of navigation, fine filtration, and scrubbing. It also doesn't work with above ground pools.
We can state Polaris 360 suits owners with small and medium-sized inground pools who don't want to invest in extra booster pumps and their installation. If you also can do without smart technologies like navigation and remote control, this product is for you. All in all, we like cleaning results.
Pros
works in all inground pools
cleans the floor and walls
uses anti-stuck technologies all-wheel drive system
can remove debris from hard-to-reach areas
deals with large debris without clogging
has three propulsion jets
needs no separate booster pumps
boasts a long 31 ft hose
has a capacious 2L chamber filter bag
Cons
won't suit for above ground pools
doesn't clean the waterline and steps
doesn't remove fine particles
random navigation
a full bag can lean the cleaner and disturbs its work
If you compare Polaris 360 vs 280, you'll see almost no differences in appearance. That's because the 360 model was developed on the basis of the earlier Polaris 280 modification.
Thus, this device has a bit simpler performance but mostly coincides with the above-discussed product.
First of all, the unit works with inground pools and cleans floors and walls. The number of jets is two.
Secondly, Polaris 280 requires a booster pump. Perhaps, this is the most important moment to mind before purchase.
Otherwise, we note a trusted all-wheel drive system with three wheels, an in-line back-up valve to avoid getting stuck, and TailSweep PRO compatibility to clean challenging pool zones.
In terms of cleaning efficiency, you get the same level of dirt collection and water filtration. A filter bag will store it for you.
However, the drawbacks are also similar. We wish a smarter, non-random navigation, better fine filtration, and scrubbing function for crystal clean pool surfaces. By the way, 2 jets mean a bit longer cleaning.
If you have an extra booster pump or are ready to buy it, get Polaris 280. It's also a nice and more affordable option for inground pools that suffer from large debris (like leaves, sticks, etc.).
Pros
suitable for all inground pools
cleans the floor and walls
uses an all-wheel drive system and never gets stuck and
can blow out debris with TailSweep PRO system
has a large inlet and two propulsion jets
comes with a long 31 ft hose
has a capacious 2L chamber filter bag
more affordable
Cons
requires a booster pump
not suitable for above ground pools
cleans longer because of fewer jets
doesn't clean the waterline, steps, and fine particles
has no smart navigation
a full bag lean issue
Now, let's perform a more detailed Polaris 280 vs 360 comparison discussing all their functional features separately.
Buyer's Guide
Design and Dimensions
For the sake of the economy, Polaris doesn't equip its pressure side pool cleaners with quick removal and water release systems. That's why it's important for the bots to be lightweight and compact.
So, the 360 and the 280 follow this desire. Here are their dimensions and weight.
Polaris 360 features:
20″ x 22.75″ x 10″
14 pounds
Both products mostly consist of plastic parts and rubber inserts (on wheels). If the latter is beneficial for climbing, plastic means cleaners' bodies will not last as long as we'd like.
Finally, the products will suit all pool designs as they are made in plain white and blue shades.
verdict
The 280 and 360 generations don't differ pretty much in design and dimensions. But speaking about the weight, we'll prefer the first model that is twice lighter. However, both lose in body durability.
Cleaning Performance


Speaking about cleaning performance, we'd like to focus on cleaning zones, vacuum inlet and tools, and cycle duration. Let us state at once that these Polaris bots are identical in all three directions.
As we said, both products process the floor and walls. But the climbing ability is not developed enough to reach the waterline and steps.
On all these zones, cleaners perform dirt suction. They run and suction water with all the debris in it.
attention
Unfortunately, engineers didn't provide us with any brushes, which means cleaners cannot scrub or sweep a pool. Indeed, a sweep hose features the so-called scrubber on its end, but our tests show it cannot be compared with a brush. The lack of special cleaning tools may provoke algae and sediment.
Anyway, none will argue with the fact that Polaris 280 and 360 deal perfectly with large debris. The units can collect everything without clogging thanks to a wide 2.25″ inlet. The suction port is located on the cleaners' bottom.
We cannot set a definite cleaning time with these pressure side cleaners. The models will process your pool till they cover every corner. On average, it takes about 2.5 -3 hours. Please pay attention that the 360 device does the job a bit quicker than the 280.
verdict
Once again, the choice is equal here as the cleaners mostly coincide. Still, Polaris 360 is our leader because it needs less time to process the pool.
We also miss brushes and rollers for dirt scrubbing. But otherwise, the cleaning performance is sufficient, especially if mentioning large debris collection.
Filtration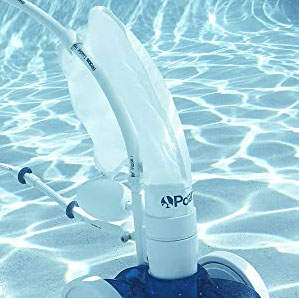 Polaris 280 and 360 use their own filtration systems.
As far as the products deal better with large particles, in both cases, users get standard filtration with a filter screen and capacious filter bags.
Filter screens are set right before the bag and stop most particles.
The bags are called single chamber filters and contain about 2 liters of dirt. Some reviews state the 280 model offers a 3L bag, but we think it's identical in both models.
Bags provide enough space for massive pollutions. They are reusable and easy-to-empty, which is a huge plus.
important
However, the drawback is the inability to perform fine filtration. The system cannot trap small dirt particles and returns them into the water after suction.
Also, there is no notification system to remind you of emptying. Users have to monitor the degree of bag fullness all the time for two reasons.

Firstly, a cleaner cannot continue operation with a full bag. So, it will just stop.
The second reason is the bag location. It's installed on the top of the case like a sail. Thus, once it's full, the collected dirt will inevitably overweigh the body and drop the cleaner.
verdict
Both models are nice if we speak about large debris filtration and storage. They also provide easy maintenance. However, we cannot count on perfect filtration of fine particles.
Booster Pump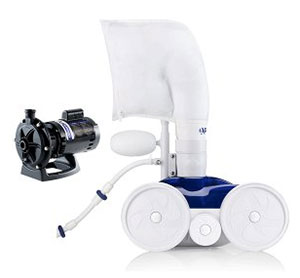 With both models, you'll need a pump. But while the 280 cleaner needs a separate unit, the 360 vac works directly from your pool circulation pump. Pressure side cleaners need a pump connection to push themselves around the pool with return water flow.
No need for an extra booster pump in Polaris 360 leads to less energy consumption and reduced electricity bills. Besides, you don't have to spend money on a pump purchase.
Polaris 280 cannot boast such an economy. But it will not increase the load on a circulation system, which is a plus.
verdict
Here, the choice is yours, but we still love the independent Polaris 360 more.
Jets
So, the water returned from the pump comes out from the jets. The main aim of this system is to power a cleaner and make it move around the pool.
However, not only do the jets power your assistant, but they also determine the direction of cleaner movement. The manual contains detailed instructions on how to set the right jet position to provide proper movements and climbing function.

Polaris 280 is equipped with a double jet system, i.e., it has two jets.
Polaris 360 features a slightly improved triple system that consists of three jets.
verdict
The more jets you have, the faster your cleaner runs. That's why the 360 performs cleaning faster and becomes the winner of this comparison part.
Navigation
Let us quickly remind you that the pressure side cleaners usually feature no navigation technologies. You can set a certain direction with the jets, but it will stay a random moving system. The cleaners will run until they face a barrier, then push from it and continue moving in a new direction. That's it.
verdict
Random navigation is not the most preferable as it may cause missed dirt spots. But a simpler system makes the price lower. Besides, we believe it to be efficient enough for small and medium-sized pools.
Drive System
Polaris 280 and 360 have the so-called all-wheel drive system. It consists of three wheels with Polaris Classic tires. Classic generation offers nice anti-slippery characteristics and sufficient passability.
Apart from wheels and tires, the drive system comes with an additional drive element that powers them.
In the 280 modification, Polaris engineers used the Shaft Drive gear system.
The 360 model got a changed All-Wheel Belt Drive system that boasts a belt instead of gear.
Our tests showed no great difference in performance between the system variations. But let us notice that the belt requires less maintenance compared to gear.
Hose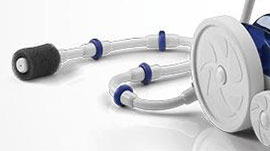 The final words are dedicated to the hose system that greatly influences the whole performance.
So, once again, Polaris 200 and 300 series pool vacs use a standard 31 ft feed hose. The unit is non-floating, but several float inserts help it to stay afloat, don't drag across the floor and tangle the cleaner.
important
You can regulate the feed hose length according to your pool size. Please follow the manual instructions to shorten or lengthen it. For the second option, you'll need to purchase an additional Polaris hose.
Apart from the main hose, the 280 and the 360 cleaners feature the so-called sweep hose with a soft scrubber. This element should deal with dirt collection and surface scrubbing (we've already discussed this moment in the performance paragraph).
The reason why we returned to the topic is the Tail Sweep PRO system integrated into the sweep hose. This is a water propulsion unit that activates once cleaners face challenging dirt stuck in narrow, awkward areas. Water flow hits it and flushes away.
verdict
Neither Polaris 280 nor Polaris 360 has any differences when it comes to hoses. So judging by this fact, you can get yourself any of the models.
Frequently Asked Questions
Polaris 280 vs 360: which is better for inground pools?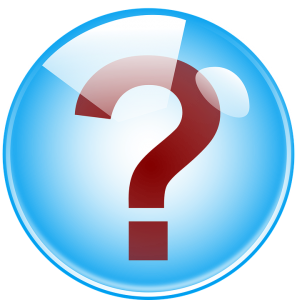 From the technical point of view, both models provide almost identical cleaning performance. Polaris 360 slightly wins as its triple jet system ensures quicker cleaning.
The main choice lies in a booster pump. We prefer no extra pumps, so Polaris 360 is our leader. However, many customers pick up Polaris 280 as it doesn't increase the load on the main pool pump systems.
What is the best booster pump for Polaris 280 pool cleaner?
It's always better to complement your tools with the same brand's devices to provide optimal match and performance. For Polaris 280 pool cleaner, the manufacturer recommends getting the Zodiac PB4-60 Polaris Booster Pump model.
Can I use Polaris 280 and 360 cleaners for above ground pools?
Polaris 280 and Polaris 360 are pressure side cleaners designed especially for inground pools. The brand does not recommend them for above ground constructions.
Can I leave my Polaris pressure side cleaner in the pool?
Zodiac brand allows users to leave
Polaris 280, 380
, 360 cleaners in the pool even after the cleaning. However, we'd recommend you still removing them when not in use to ensure better maintenance and longer service life of your pool assistant.
How long do Polaris 280 and 360 last?
The manufacturer covers its Polaris 280 and 360 pool cleaners with a 1-year warranty. However, the pool frame is warranted for a period of as many as ten years.
Real users' experience shows the cleaners last for about 5 years. You can seriously change your model's service life with your maintenance.
Conclusion
In conclusion, we'd like to state that Polaris 280 and 360 seem to be nice pool cleaning devices for inground pools. They ensure you with all stages of cleaning but on a bit superficial level.
Both models deal with large debris and process floor and walls. However, they cannot completely remove algae and sediment, have no fine filtration, and miss steps.
Polaris 360 is our winner in this comparison. We like its improved jets, drive system, and pump-independent operation.
But we'd recommend both pool cleaners for people that often have to deal with large debris, don't have allergies, and can do without smart functions.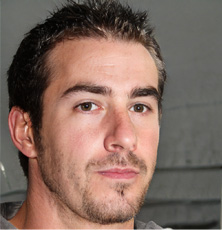 Hi! I'm Markus Robertson, and water is my passion.
Five years ago, I graduated from the University of California-Los Angeles and was going to become a professional marine biologist. However, my fate had other plans for me, and due to family problems, I had to find a more stable and well-paid job. I had only one wish for my job to be connected with water.
During this period of my life, I worked as a sales manager at Olympic Pool & Spa Supplies. The job helped me learn everything about swimming pools and related pool equipment, as well as how to choose the best option and what to pay attention to.
Having worked there for three years, I decided to start my own blog about pools, where I can tell people about the best new pool equipment models and share my knowledge and experience.
A marine biologist by education, I became a pool blogger by trade. Now I'm glad I can help the guests of my store and the visitors of my blog know a lot of exciting things about pools, their types, best pumps and filters, necessary equipment maintenance, and so on.
I welcome all people who want to choose a proper basin and the stuff to my blog! Hope you'll find this information interesting and useful!