Nowadays, more and more customers abandon manual pool cleaning and even side pressure and suction pool cleaners in favor of the most innovative robotic devices. Indeed, no one will argue their efficiency, while price difference decreases annually.
You can easily find a reliable and affordable model. Among the best, users highlight Hayward and Maytronics Dolphin brands. Today, we'd like to discuss their middle-range pool cleaners and conduct a detailed Hayward TigerShark vs Dolphin comparison.
We took three products – one Tiger Shark and two Dolphins:

Comparison Table
Pool Type
inground and above ground
inground and above ground
Cleaning Time
3 hours + Quick Clean 90-min mode
Filter
dual cartridge system with fine and ultra-fine filters
Cable
a 60 ft tangle-free swivel floating cable
Cleaning Time
3 hours + Quick Clean 90-min mode
Pool Type
inground and above ground
Pool Type
inground and above ground
Filter
dual cartridge system with fine and ultra-fine filters
Cable
a 60 ft tangle-free swivel floating cable
Last update on 2023-09-25 / Affiliate links / Images from Amazon Product Advertising API
Our Expert Advice

It is forbidden to use extension power cords for your robotic cleaner. When you choose the robot, please pay attention to its cable size. The cable length should be enough to reach the furthest point of your pool from the power supply; the power supply should locate at least 10 feet away from the water for safety reasons. Do not forget about pool depth. I recommend having at least 10 feet extra cable length to the pool length.
Main Differences Between the Models
Below, we're going to discuss all models and their advantages/disadvantages in detail. However, if you'd like to clear out the key features right now without reading a whole review, here is the list of the most important differences between the TigerShark and Dolphin pool cleaners that may influence your final choice:

Hayward TigerShark works in large inground pools only, while its Maytronics rivals are equally suitable for inground and above ground constructions.
Each model supports its own pool size. The Quick Clean is optimal for pools up to 40 ft. The Nautilus CC Plus cleans even larger 50 ft pools. And its Nautilus CC brother will cope with 33 ft.
While Dolphin robots process a pool for 2 hours, the Hayward device will need 3 hours. But it also features the Quick Clean mode to perform cleaning twice faster.
Only TigerShark pool cleaner can climb the waterline.
Two out of three of our products use one scrubber as a cleaning tool. Only Nautilus CC Plus can boast two scrubbers for dual surface processing.
Dolphin Nautilus series bots come with a convenient touch screen. The TigerShark has no remote control.
Also, if you'd like to program cleaning sessions for several days in advance, you should pick up Dolphins as only they support scheduling.
All models come with filters. However, the Quick Clean and the Nautilus CC Plus features cartridge filters, while the Nautilus CC has a large filter basket.
Finally, we notice different cable lengths in each model, and only Dolphin Plus has a swivel and anti-tangle cord.
The TigerShark 9990CUB Quick Clean model was designed for inground pools up to 40 ft. Engineers did their best to equip it with all the smart functions existing for spotless cleaning.
Thus, the robot processes all pool surfaces, including walls and waterline. Altogether, cleaning takes 3 hours. But as you can guess from the name, this product also comes with a Quick Clean cycle, in which it halves the operation time and cleans your pool within 90 minutes.
While the scrubbing roller removes dirt, a built-in cartridge filter deals with the smallest particles. We love its ultra-fine filtration but have to say that the cartridge is not as capacious for large debris as we wish.
Hayward TigerShark Quick Clean works 100% independently of all pool systems and doesn't require even a pump since it has one on board.
When it comes to controlling, we have to say this model offers no remote controls or app support. It means you won't be able to set a cleaning schedule or start/stop the process remotely.
So, who should buy Hayward TigerShark Quick Clean? We highly recommend it for owners of all-sized pools who need thorough scrubbing, wall climbing, and water filtration without super-innovative control features. Also, pick it up if you have no time for time-consuming cleaning cycles.
Currently, Hayward TigerShark Quick Clean is quite expensive for most customers. We believe it to be slightly overpriced, considering no remotes and weak navigation. However, let us say its efficiency is decent. Besides, this model is one of the most affordable TigerShark products.
Pros
suits inground pools of all sizes
works independently of main pool systems
has a built-in pump for high suction
process all pool zones, including walls and waterline
removes large and fine debris by scrubbing surfaces
offers a fine cartridge filter
has special Quick Clean cycle
light body
long hose
Cons
expensive
weak navigation that causes long cleaning
no remote control and app support
not the best option for large debris cleaning
cord may tangle
attention
Attention! Hayward TigerShark series includes several more robotic pool cleaners. Apart from this TigerShark W3RC9990CUB Quick Clean model, there are four other products for your choice:
Plus (RC9955CUB)
Quick Clean (RC9990CUB)
Standard (RC9950CUB)
Standard (W3RC9950CUB)
As we already know, the Quick Clean robots feature a special quick mode to process the pool within 90 minutes.
The Plus model is the only one that comes with a remote control to run your cleaner from a distance. So, if you like the TigerShark device but worry about the convenience of control, choose this excellent and extended modification.
The Standard line offers a standard set of functions with no fast cleaning or remotes.
By the way, the only difference between two Standard and two Quick Clean robots is that the models with the W letter in the name are sold on the Web only.
Here is a table of all Hayward TigerShark robot pool cleaners with their main differences.
Cleaning Cycle
3 hours + Quick Clean (90 min)
3 hours + Quick Clean (90 min)
Last update on 2023-09-25 / Affiliate links / Images from Amazon Product Advertising API
Unlike the previous model, Dolphin Nautilus CC fulfils simpler tasks in smaller pools but does it very thorough too. This time the cleaner works both in above ground and medium-sized inground pools up to 33 ft. Also, it cannot climb the waterline but deals with walls and steps.
Why do customers like it? Navigation is the main strong side of the CC in Hayward TigerShark vs Dolphin Nautilus comparison. The series comes with a CleverClean route planning system to avoid obstacles and hitting.
Thanks to routes and an efficient scrubber, the bot takes no more than 2 hours for cleaning. We don't really need any quick clean modes, but there is a special Energy Saving mode for more reasonable electricity consumption.
Most of all, we appreciate a remote touch screen with as many as three schedule settings for every day, every other day, or every third day cleaning.
Also, let us mention a capacious top load filter basket, a quick water release system, and a super-lightweight body for 14 pounds only.
In general, we can say that it is a much smarter robot pool cleaner despite the lack of waterline cleaning. Yes, it won't work in huge reservoirs, but it will remember the cleaning schedule, get your commands remotely, and easily deal with large debris.
Pros
works both in medium-sized above ground and inground pools
climbs walls and steps
features CleverClean navigation
has a remote control for users' convenience
supports three schedule settings
saves energy due to a motor and special mode
holds lots of dirt and empties quickly, thanks to a top load filter basket
stays lightweight even after usage with a water release system
Cons
no waterline cleaning
though deals with large debris, it may miss fine particles
no tangle-free cord
no app control
expensive
It's not difficult to guess that Nautilus CC Plus is an improved version of the previous Dolphin CC cleaner. First of all, it cleans large pools up to 50 ft. And it doesn't matter whether you have an inground or an above-ground construction.
Unfortunately, it seems that in TigerShark vs Dolphin pool cleaners battle, only Tigers can clean waterlines. The CC Plus also lacks waterline cleaning but deals with walls and slippery areas pretty well.
However, only this model boasts two scrubbers and dual top load cartridges for fine and ultra-fine water filtration.
Also, we finally got a tangle-free swivel cord.
Otherwise, the Nautilus CC Plus coincides with its predecessor. All the basic features were saved. The model uses CleverClean navigation, supports scheduling and remote control through a touch screen. Cleaning takes the same 2 hours.
However, there are also a couple of losses here. For some reason, engineers removed such a useful quick water release system and slightly increased weight.
Dolphin Nautilus CC Plus will be an excellent alternative to the CC model for owners of bigger pools. We cannot overestimate the usefulness of dual scrubbers and non-tangle cord. We'd also recommend this product for fans of ultra-fine water filtration.
Pros
suitable for above ground and inground pools
cleans the largest pools up to 50 ft and never get tangled due to a swivel cord
processes walls and steps
has two scrubbers
builds routes with CleverClean navigation
has a touch screen with three schedule settings
performs the most thorough filtration
pretty light body
Cons
expensive
cannot clean waterline
requires more frequent emptying
lacks quick water release system
no app control
We've briefly highlighted the most important cleaners' characteristics. However, to get a clearer picture, customers are better to mind all features in detail. So, let us consider each function available in Dolphin and TigerShark pool cleaners.
Design and Dimensions
In this section, we'll discuss several constructional moments that may influence your comfort of cleaner use and aesthetics.
Size and Weight
The smaller and lighter your pool cleaner, the easier it will be for you to carry it to the pool as well as emerge and lift it. Besides, compact dimensions mean more thorough cleaning in tight and hard-to-reach areas with a minimum of get-stuck cases.
Can TigerShark and Dolphins offer us such ultimate dimensions? Here is the answer.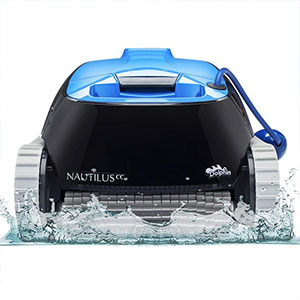 Dolphin Nautilus CC can boast smaller and much lighter body:
16.38″ x 16.77″ x 8.97″
14 pounds
Water Release System
There is one more reason to pay special attention to cleaners' weight. Once you emerge your device, it becomes heavier because of the water that gets inside. Consequently, pulling out process will require more effort.
Engineers solved the problem by adding the so-called quick water release system. Side slots allow extra water to flow out.
This is a quite useful tip, but only one robot pool cleaner is equipped with it in our review – Dolphin Nautilus CC.

Cable
No matter how powerful your bot is if it cannot reach every corner of your pool and constantly tangles in its cord.
Luckily, all our models are designed for large reservoirs and come with long cables.
The TigerShark features a simple 55 ft cord for 40 ft pools. Alas, no anti-tangle, floating, and swivel elements are provided.
Dolphin Nautilus CC has a similar 50 ft cable. It's more than enough for 30-33 ft pools, though too long design sometimes causes tangling.
Its Nautilus CC Plus brother boasts both the longest 60 ft cable (for 50 ft pools) and such a necessary swivel non-tangle system.
Design
Design is rather a question of taste than practical use. Perhaps, carry handles are the only exceptions. We'll find them in all three pool cleaners.
Here, the brands decided to follow the path of classic and simplicity. The models are made in plain grey, black, and blue colors that look neat yet stylish. Besides, all devices will fit any pool design.

verdict
Verdict: All three pool cleaner models offer compact dimensions and nice weights, which is quite predictable considering their price niche.
Dolphin Nautilus CC is our winner in terms of weight as it is the lightest and also boasts water release system.
Dolphin Nautilus CC Plus has the best swivel cord. But the TigerShark Quick Clean features an ultimately convenient handle.
Cleaning Performance


Since cleaning performance determines how clean your pool will be, it should be your number one concern when choosing a robotic pool cleaner. This factor includes three main moments: what tools are used, what areas are processed, and how long it takes. So, let's consider each point separately.
Cleaning Cycle
Dolphin Nautilus cleaners use one standard cleaning cycle. Regardless of your pool size, the process takes 2 hours. We can't say it's quite quick, but usually people have nothing against waiting a couple of hours.
Hayward TigerShark will need a whole hour more to clean a pool. Standard cycle takes 3 hours. However, an additional Quick Clean mode allows us to perform cleaning twice faster within 90 minutes.
In fact, the difference between Dolphins' standard cycle and TigerShark's Quick mode is not that great, but sometimes 30 minutes can matter.
Scrubbers
All three cleaners use soft silicone scrubbing rollers with numerous bristles. Thus, they sweep large debris and eliminates invisible sediments and algae.
TigerShark Quick Clean and Dolphin Nautilus CC are equipped with one front scrubber. The Nautilus CC Plus model has dual rotating scrubbers in the front and in the back.
Pool Surfaces
Undoubtedly, Hayward product is the winner here since it processes absolutely all pool areas. It will clean floors, steps, walls, and waterline.
The Dolphin models can do the same tasks except for the waterline climbing. So, they lose slightly for those who need ultimate cleanliness.
verdict
When it comes to cleaning duration, we consider both brands equally quick. Dolphins have fast standard cycle, and the TigerShark scores due to the Quick cleaning. The choice is yours here.
We would definitely recommend it for cleaning in the most hard-to-reach areas. But it's Maytronics Nautilus CC Plus that wins the battle for the most thorough cleaning thanks to dual scrubbers.
Filtration

TigerShark Quick Clean
Like all top robotic cleaners, the Hayward robot deals with all pollutants and additionally filters water. The water flow passes a fine cartridge filter that traps both large and small dirt particles. The cartridge is removable and washable. Just rinse it with clean water after each cleaning. The access to filter is standard.
Dolphin Nautilus CC
The Nautilus comes with a spacious filter basket. Several filter panels form a box that holds large debris, while walls filter fine particles. Filter baskets are extremely capacious and require rare emptying. Besides, this element provides us a quick top load access to dirt collected.
Dolphin Nautilus CC Plus
But for some reason, engineers decided to replace the basket in the CC Plus modification. Here, we get a dual cartridge system with fine and ultra-fine panels. There is no much difference between TigerShark vs Dolphin Nautilus CC Plus filters. This is also a compact unit that stops the tiniest dirt pieces. But the CC Plus has a more convenient top load access.
verdict
Nautilus CC will be a nice choice for pools subject to large debris like leaves and sticks. But it may lose in fine filtration, especially compared to super-thorough Nautilus CC Plus and TigerShark Quick Clean. They will face no difficulties in the retention of the finest dirt.
Navigation
Accurate navigation and smart control are those things that make robotic pool cleaners true robots and differ them from non-robotic devices. What do we have in these three pool vacs?
Dolphin Nautilus series cleaners are equipped with Maytronics brand CleverClean navigation. You can quickly check whether your model features this technology by looking at its name – the CC letters stand there exactly for CleverClean.

The system allows robots to plan smart cleaning routes with covering every inch of your pool. Thus, they reject old random moving and go in neat rows. We don't have super-innovative lasers or gyroscopes here, but with such routing, chances to miss spots are minimal.

When it comes to the TigerShark device, we have to say that the manufacturer doesn't provide us with official information on navigation systems used. All we know so far is that the Quick Clean W3RC9990CUB model definitely features some non-random movement plan.
verdict
We'll give our preference to Dolphins here as this brand openly discusses technologies it uses. Customers see what they buy and what to expect later. Hayward seems to equip its robot with similar system but doesn't explain the exact algorithms.
Control


Despite high prices and innovative functions, none of our competitors support WiFi, Bluetooth, and app control. That means we cannot run cleaners from our smartphones. What alternatives do they offer then?
Dolphin Nautilus products come with compact, lightweight, and extremely convenient touch screens. Thanks to them, there is no need to sit near the pool and pull the cleaner out to program it. Each panel has several buttons to start/stop the bot as well as to set a schedule.

The latter function allows us to preplan cleaning for several days in advance. There are three options for everyday cleaning, every second day, or every third day cleaning.

Hayward TigerShark Quick Clean device offers manual control only. The unit has buttons on its case, so you'll need to press them to start/pause/stop cleaning or to change the cycle. Unfortunately, this modification features no remote controllers and cannot work according to a preset schedule.

However, let us remind you one more time that you can get the TigerShark Plus cleaner with a remote control included if you need some.
verdict
Control characteristics of the TigerShark can be considered as a drawback. We get no remote controls and schedules. Still, many customers wouldn't find manual control a problem. Naturally, touch screens and schedule make Dolphins clear winners here.
Motor and Energy Consumption
Though Dolphin and TigerShark pool cleaners are equipped with different motors, there is no great difference in energy requirements.

Mytronics cleaners have a powerful suction motor.
Hayward installs its devices with an efficient 24-volt motor with improved energy-saving features. Improvement concerns previous pool cleaner generations. In general, the motor is pretty similar to the Dolphins' ones.
important
The three models require standard 110-120V.
Buyer's Guide – How to Choose the Best Robotic Pool Cleaner?


When looking for a robot pool cleaner (like any other product), many customers mostly base their choice on the price. However, we're afraid it's not the best way out. The most expensive device may be unsuitable for your needs, just like the cheapest model may turn out to be literally disposable.
That's why we decided to mention several important factors, the observance to which will help you choose the most suitable product.
Pool Type and Size
Since there are inground and
above ground pools
, manufacturers produce highly specialized devices for one pool type only. You can find hybrid models, too, by the way.
Also, please mind your pool size. A cleaner you'll choose should provide a proper cord length, power, navigation.
Areas of Cleaning
All devices clean pool floors. But not all of them can boast climbing abilities to process vertical and hard-to-reach areas like walls, steps, recesses, and waterline. Surely, the more zones it can reach, the cleaner your pool will be.
We do recommend choosing models with floor+walls modes. But the improved waterline climbing feature will cost higher, so here, the choice is yours, depending on whether you really need it.
Cleaning Tools
Almost all
robotic pool cleaners
we tested offer soft scrubbing rollers. The main difference is in their number. Usually, one scrubber is enough for proper surface processing, but dual tools will ensure more thorough and faster results.
Cleaning Cycles
And fast cleaning is an essential factor since most devices need at least 2.5 hours to cover every corner. You can also find models with a 1.5-hour, 2-hour, and 3-hour cleaning cycle.
On the one hand, the faster your bot cleans, the sooner you'll be able to use your pool. But on the other hand, quick cleaning sometimes means not thorough results and missed dirt.
We'd recommend choosing models that offer both standard and additional quick cleaning modes. Thus, we'll have a choice whether to conduct comprehensive cleaning today or save your time and perform a fast cycle.
Filtration
When it comes to robot pool cleaners, users usually have two filtration options. You can get a model with super-thorough, ultra-fine filters (like cartridges and fine panels) or a model with capacious tanks. Both variants are great, but in both cases, you have something to sacrifice.
The first filter type will eliminate the smallest dirt particle from your pool but will require frequent cleaning. Besides, it may not suit large debris because of its small capacity.
Filter tanks and baskets hold a tremendous amount of dirt, and you can empty them only after every second/third cleaning. However, they will miss fine pollutants.
So, you'd better decide what debris is more typical in your case and pick up the most suitable filtration system.
Navigation
Robotic devices reject random cleaning usual for
pressure side
and
suction models
. Here, you can get a cleaner with sensor navigation, laser system, gyroscope, route planning algorithms, etc.
If you have a large pool of complex design, it's better to look for several navigation systems. Smaller and simper pools will enjoy one technology only. Anyway, the main thing is to make sure your model will avoid obstacles and move accurately to pick up all debris.
Control
Cleaners with manual control are the most affordable. But if you're ready to pay extra bucks for your comfort, you'd better look for models with a remote control, touch screens, or even WiFi and app support.
Thus, you'll be able to run your model remotely, get notifications, and even get access to additional settings like the schedule.
Frequently Asked Questions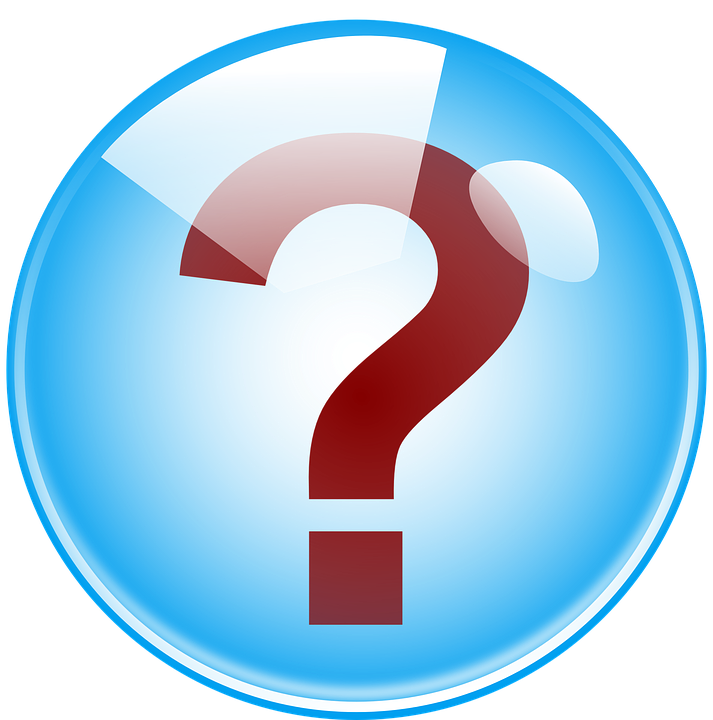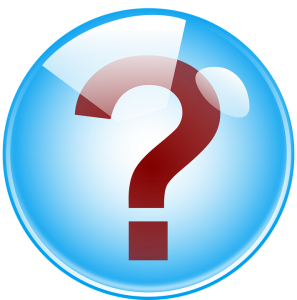 1. Hayward TigerShark vs Dolphin Nautilus: what is the best robotic pool cleaner for inground pools?
The battle here goes between TigerShark Quick Clean and Dolphin Nautilus CC Plus. The Hayward model climbs waterline and feature two cleaning cycles, but the CC Plus has dual scrubbers and a longer non-tangling cord. Thus, the models are equal in our opinion, but we'd still slightly prefer the Nautilus CC Plus.
2. Hayward TigerShark vs Dolphin Nautilus: what is the best robotic pool cleaner for above ground pools?
Unfortunately, Hayward doesn't recommend using its TigerSharks for above ground pools. That's why we choose between Dolphin Nautilus CC and Nautilus CC Plus. This time, the simpler CC device is our winner. It offers the same performance as its Plus brother but for much less money. Besides, it perfectly suits standard pools up to 33 ft, has a large filter basket, quick water release system, and a lighter case.
3. How to set a cleaning schedule for my Dolphin Nautilus pool cleaner?
All Dolphin Nautilus models (CC and CC Plus) come with a remote touch screen. The screen has a special weekly timer button that provides us with three schedule scenarios. To set the schedule, you should press the button. Click it one time to choose everyday cleaning. Two clicks will start every other day program. And three clicks mean your robot will automatically work every third day. To cancel the schedule, please click the button four times.
5.How long do TigerShark and Dolphin robot pool cleaners last?
Hayward ensures its TigerShark Quick Clean robot cleaners with a 3-year warranty. Maytronics cover Dolphin Nautilus models with a 2-year warranty.
Users state TigerSharks last for about five years with proper maintenance. Dolphins will serve you for approximately the same period.
Conclusion
That's it. We've considered each of the three models and compared their functions. So, what is your perfect option?
TigerShark W3RC9990CUB Quick Clean is the leader in terms of comprehensive cleaning due to the waterline mode. We consider it the best product for those who need thorough cleaning for a short time as it's the only model with quick clean mode, too. But still, we cannot call it the winner of this review. TigerShark lacks a remote control and extremely useful scheduling, which is very unfair for such a high price.
Dolphin Nautilus CC offers the best price for high-quality performance. If you're on a budget, you won't find a better robot for your pool. Also, this is our favorite for energy-saving, all above ground pools and medium inground pools. Finally, if your pool is near trees or other sources of large debris, pick up this model with a lovely filter basket.
Dolphin Nautilus CC Plus is our choice in this review. Though it's as expensive as the TigerShark, you pay for scheduling, a remote control, dual scrubbers, and fine filtration. The unit is perfect for the largest inground pools and will cause you no inconveniences with a tangling cord.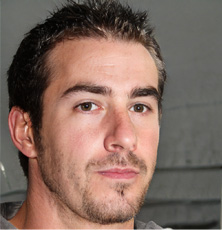 Hi! I'm Markus Robertson, and water is my passion.
Five years ago, I graduated from the University of California-Los Angeles and was going to become a professional marine biologist. However, my fate had other plans for me, and due to family problems, I had to find a more stable and well-paid job. I had only one wish for my job to be connected with water.
During this period of my life, I worked as a sales manager at Olympic Pool & Spa Supplies. The job helped me learn everything about swimming pools and related pool equipment, as well as how to choose the best option and what to pay attention to.
Having worked there for three years, I decided to start my own blog about pools, where I can tell people about the best new pool equipment models and share my knowledge and experience.
A marine biologist by education, I became a pool blogger by trade. Now I'm glad I can help the guests of my store and the visitors of my blog know a lot of exciting things about pools, their types, best pumps and filters, necessary equipment maintenance, and so on.
I welcome all people who want to choose a proper basin and the stuff to my blog! Hope you'll find this information interesting and useful!