The summer is fast approaching and temperatures are rising. Wouldn't it be nice to have a pool in your backyard? Yup! I think so, too. That is why I decided to make a comparison between the Bestway Steel Pro vs. Steel Pro Max.
Building an in-ground pool is not a viable solution for all homeowners. Aside from the available space, you have to make sure it meets certain codes within your state. Not to mention, you will have to commit to paying taxes, insurances, and other ongoing maintenance costs. If you do not want to bother yourself with all that, your best option is an above-ground pool.
Nope. Don't even think about going to a crowded resort while we are in a pandemic. I urge you to stay home, set up an above-ground pool, and be safe!
Our Expert Advice

I recommend frame pools as the first swimming pool in hot regions. Suppose you will not use it frequently or have a tight budget. Also, it is convenient for storage while not in use. For cold regions, frame pools are a cost solution. As summer is not very hot, the water temperature during most of the swimming season will not be enough for comfortable swimming. The thick vinyl walls will not keep the water temperature long; you always need to keep your heater running.
Main Differences
Aesthetic-wise, I prefer the Bestway Steel Pro Max vs. Bestway Steel Pro. I particularly like the steel frame of the Bestway 56407 is dark grey, which I think is more appealing than the white metal frame.
The interior of the Bestway Steel Pro Max™ has a beautiful mosaic print.
The Bestway Steel Pro does not have three-ply reinforced PVC flap bands
Comparison table
Filter Pump
Included, plus hose attachments
Included, plus hose attachments
Filter Pump
Included, plus hose attachments
Filter Pump
Included, plus hose attachments
Last update on 2023-09-25 / Affiliate links / Images from Amazon Product Advertising API
The Bestway 56407 comes in five sizes. Any of the shallow pools is ideal for families with young children who are becoming more adept at paddling. The deeper ones, on the other hand, are suitable for adults who like to get soaked while enjoying the warm weather buzz.
It isn't a high-grade above-ground pool, but for the price, it gets the job done of keeping you cool and making unforgettable summer memories. The rails should withstand rough kids and dogs running around in the backyard.
If there is one thing I didn't like, it is the pump and filter system, which I think is not as effective as I needed it to be. But overall, it is well worth the price. Whatever flaws it has can be addressed.
Pros
A nice pool for the money
Set up the pool in your backyard without any help
Portable — move it anytime or bring it anywhere
The liner is more durable than what others usually have and does not fade
Cons
All metal components are prone to rusting
The pump is slightly underpowered
If you have seen YouTube videos of above-ground pools breaking, this one is not it. I have seen this pool hold up to rowdy teenagers doing anything possible to damage it. Anyone can join the fun, including your doggie — just make sure his nails are trimmed!
With the introduction of the FrameLink System, the Bestway Steel Pro MAX boasts better protection against corrosion compared to previous models. It comes with enhanced T-connectors to lock the superior steel frame together. What's more, each column is fitted with a TriTech™ support band.
This model also comes in three sizes, so you can choose appropriately based on your needs and available space. If possible, you should always opt for the 18 ft x 48 in.
Pros
Remarkable strength of the steel frame and liner
Each steel column is reinforced with a triple-layered support band
Mosaic print interior
Has wider, deeper options (biggest size comes with free accessories)
Cons
Some consumers find the price a little over the top despite the pump being slightly underpowered
Face to Face Comparison
Now, let us take a closer look and compare the key features of the Bestway Steel Pro vs. Max.
Design and Dimensions
Both models feature the traditional round shape, which is a good thing. When it comes to above-ground pools, round ones have higher structural integrity due to the equal pressure applied to the walls.
The Bestway Steel Pro Max™ currently has three sizes available:

Size A: 12 feet (diameter) x 2.5 feet / 30 inches (height)
Given the depth, Size A is geared towards families with children.
Size B: 15 feet (diameter) x 3.5 feet / 42 inches (height)
Size B is not deep enough for swimming, but it will give you ample space to lounge around with a small group of friends.
Size C: 18 feet (diameter) x 4 feet / 48 inches (height)
Size C is perfect for gathering more family members during barbecue nights. Likewise, it is the perfect choice if you are looking forward to water-bound drinking parties with close friends. This pool can hold approximately 7, 600 gallons of water.
The Bestway Steel Pro™, on the other hand, has five size options to choose from:

Size A: 10 feet (diameter) x 2.5 feet / 30 inches (height)
Size B: 12 feet (diameter) x 2.5 feet / 30 inches (height)
Size C: 14 feet (diameter) x 2.75 feet / 33 inches (height)
Size D: 15 feet (diameter) x 3.5 feet / 42 inches (height)
Size E: 15 feet (diameter) x 4 feet / 48 inches (height)
verdict
The size difference might seem insignificant to others, but it's a big deal for those who have limited space in their backyard.
I appreciate Bestway for making sure its patrons have many choices. But as for the size, you only get to choose one for both models. If your budget allows it, why not opt for the biggest size?
Frame and Assembly


To hold the pool together, the Bestway Steel Pro Max™ comes with a set of vertical pool legs and top rails that you lock together using "T" connectors and "C" clips.
Otherwise known as the Seal & Lock System™, this patented design guarantees that each joint connection is secure. Each post also has its own TriTech™ support band to conceal the attachments and provide a fail-safe.
Overall, it should not take you more than an hour to install the above-ground pool. You don't need special skills or help from someone else. The only tool you will need is a screwdriver to fit the included filter pump.
The same applies to the Bestway Steel Pro. After all, this model has the same tube structure + liner design as the other.
On the downside, the metal parts of both products will rust eventually. People complained their pools showed rusting within a year or two, despite the corrosion-resistant coating.
verdict
So, you may need to be a little creative on how to delay that problem.
Liner

If you live in a humid environment, your pool liner may deteriorate even before the metal poles show signs of abuse. Thankfully, this is not the case with the Bestway Steel Pro™ and Steel Pro Max™.
The liners are made of TriTech™, Bestway's proprietary material. For further clarification, it comprises PVC mesh sandwiched between two layers of heavy-gauge PVC. That said, it provides the pool better performance in terms of puncture and tear resistance.
However, the Bestway Steel Pro does not have a mosaic print interior. While the print is not a dealbreaker, it does add flair to your pool. Additionally, a stone print exterior is available for the Steel Pro Max™ if you don't like the solid Royal Blue color.
Filter Pump and Draining Valve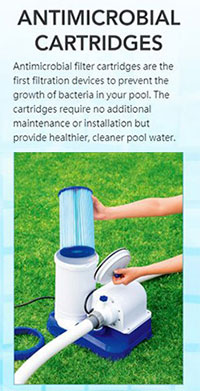 The Bestway Steel Pro Max™ includes a filter pump. According to the manufacturer, the filter cartridges have antimicrobial properties to boot.
Regardless of this claim, the filters are not the best in my opinion and many would people have also found themselves complaining about it. For one, the pump is too small to make cleaning efficient, given the size of the pool.
So, I recommend you buy an extra filter so that you can switch filters every week to keep your pool pristine. Better yet, get a bigger pump to fix this problem.
important
Another complaint about this model is the draining hole, which is difficult to hold open when draining the whole pool. Likewise, its placement is a bit too high. You will have a good amount of water to empty using your good ole bucket.
Accessories
Advertisements may show a ladder, but only the Best Steel Pro Max™ 12' x 48" size comes with a ladder, cover, and ground cloth.
ChemConnect™
ChemConnect™ is a chlorine tablet dispenser that you attach to the valve of the pool wall; thus, saving space. However, the person in charge of creating Amazon descriptions was unfortunately careful with the facts; thus, stirring a lot of confusion.
attention
The Best Steel Pro and Best Steel Pro Max™ both lack the ChemConnect™ feature. ChemConnect™, however, is available in the more expensive Bestway Power Steel.
Frequently Asked Questions
1. How full should my Bestway Steel Pro Pool be?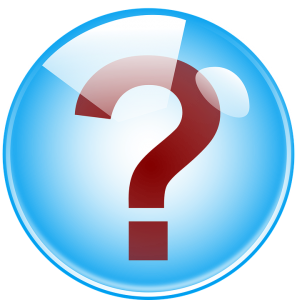 Fill your Bestway Steel Pro pool 80% of its total water capacity.
2. Can I use an Intex pump on a Bestway pool?
Yes, you can. In fact, some users bought an Intex pump for their Bestway pools.
3. How long do Bestway Steel Pro Max pools last?
The Bestway Steel Pro Max lasts within three years, according to consumer reports.
4. Which is better round or rectangular pool?
Round pools are better as they have higher structural integrity and are easier to keep clean. Oval pools are prone to "bowing walls."
5. How do you drain Bestway Steel Pro Max?
You only need to unscrew the cap from the drain valve and connect the adaptor to the garden hose.
Recent Updates
Mar 15, 2023: There are some updates in the availability of Bestway Steel Pro MAX sizes and accessories. In addition to the three sizes described in the article, size D, E, and F are available:
Size C: 18 feet (diameter) x 4 feet / 48 inches height. It is available in mosaic and stone prints. Both come with a filter pump, a ladder and a pool cover.
Size D: 10 feet (diameter) x 2.5 feet / 30 inches height. No accessories.
Size E: 14 feet (diameter) x 2.75 feet / 33 inches height. No accessories.
Size F: 15 feet (diameter) x 4 feet / 48 inches height. It comes with a filter pump, a ladder and a pool cover.
Models that are not listed come without accessories.
Conclusion: Who is the Winner of this Battle?
The Bestway Steel Pro MAX is the upgraded version of the Steel Pro. It has all the features of the latter and more. While these pools are sturdy without a doubt, the pump and filter systems are not as stellar as its rival brands. However, many people are not surprised given the price they pay. To ensure your pool is kept clean round the clock, I recommend you to buy an Intex pump for any of these models.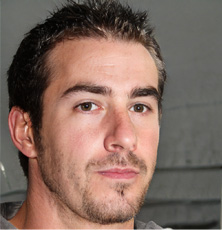 Hi! I'm Markus Robertson, and water is my passion.
Five years ago, I graduated from the University of California-Los Angeles and was going to become a professional marine biologist. However, my fate had other plans for me, and due to family problems, I had to find a more stable and well-paid job. I had only one wish for my job to be connected with water.
During this period of my life, I worked as a sales manager at Olympic Pool & Spa Supplies. The job helped me learn everything about swimming pools and related pool equipment, as well as how to choose the best option and what to pay attention to.
Having worked there for three years, I decided to start my own blog about pools, where I can tell people about the best new pool equipment models and share my knowledge and experience.
A marine biologist by education, I became a pool blogger by trade. Now I'm glad I can help the guests of my store and the visitors of my blog know a lot of exciting things about pools, their types, best pumps and filters, necessary equipment maintenance, and so on.
I welcome all people who want to choose a proper basin and the stuff to my blog! Hope you'll find this information interesting and useful!