Just an F.Y.I. there are
affiliate links
in this post, and if you click any of those links, we will earn a small commission.

This is the review of Intex vs. Bestway – the two well-known manufacturers of family above ground pools that are very popular today. These pools are well-designed and easy to install and maintain. They have non-slip surfaces as well as round and soft edges, so they are perfect for children's safety. The depths of such pools are not big, so they are a perfect place for water games and splashing on hot summer days.
The portable backyard pools come in a wide range of sizes and shapes. They have reliable protection against corrosion, and you can fill them with water very quickly. The items come in various colors and styles, and they make up an excellent choice for young families with children. Moreover, they are convenient and cost-effective and provide a wide range of recreation options for all family members.
You do not need to install a permanent in-ground pool. Above ground pools are a good alternative because they are seasonal. You set them up in spring and take them down quickly to store for winter.
Intex and Bestway are two of the top brands that manufacture such pools. Which brand is better? In this article, we have compared four products from each company. We made this comparison based on our experience, testing, and customer reviews, and we will share our verdict about which products are better.

Intex vs. Bestway Brand Comparison

Bestway started in 1994. It has become one of the most well-known and appreciated companies around the globe due to its inflatable and water sports products. It produces pool equipment that includes over one thousand names.
It is rapidly developing, and the start of manufacturing inflatable above ground pools gave it a fresh breath. It is moving a step further in what it develops and offers its customers.
The company has launched and is operating in China nowadays. The combination of vast choices, affordable prices, and excellent quality makes the company quite popular.
Intex vs. Bestway Main Differences
Both companies make great above ground pools of high quality that are similar in their design and materials, but there are some differences.
Though all the products manufactured by Intex and Best way do not require any tools for the installation, the difference is in the instructions. They are more straightforward for Intex pools. On the other hand, the user's manual from Bestway is not so straightforward. We have seen that the directions are somewhat unclear here for dealing with rings. That is why customers may be a bit confused.
The customer reviews also show that the quality of frames is different. Both companies manufacture powder-coated and rust-resistant frames. However, Bestway's products can suffer from corrosion. It depends on the way of maintenance, of course, but the frames from Intex are more reliable, indeed.
Let's consider Bestway vs. Intex pools regarding the materials used for sidewalls. Both companies produce a wide variety of pools of different shapes, sizes, and types. The sidewalls provided by Intex are made of the 3-ply PVC and Bestway's products also feature three layers. Here, the polyester mesh is between the two PVC layers. This technology is cutting-edge, and Bestway goes a bit further by offering walls made from metal, too. Such constructions are more durable, stable, and reliable.
A pump is an essential part of any above ground pool set. Both companies include pumps in their sets. However, as we have seen from our test use of the products, Bestway's pumps are not as reliable as those made by Intex. It explains why so many people who use Bestway's pool tend to buy extra pumps from Intex for their pool systems.
There is one more difference. It concerns prices. Though the products from both companies are reasonably priced and quite affordable even for low-income customers, Bestway offers a little lower prices. However, Intex offers a broader choice of models and price options for all categories of people.
verdict
All in all, we can say that both companies' products are worth your attention. Here we are to help you make the right choice according to your needs and preferences.
Why Intex?
Filter Pump
Krystal Clear cartridge filter pump
Krystal Clear cartridge filter pump
Krystal Clear cartridge filter pump
Krystal Clear sand filter pump
Maintenance Kit
Setup and Maintenance DVD, no tools
Setup and Maintenance DVD, no tools, T-joints
Setup and Maintenance DVD, no tools, T-joints
Setup and Maintenance DVD, no tools, T-joints
Cartridge Filter Pump
Easy-to-clean filter cartridge
Type H easy-to-clean filter cartridge
Easy-to-clean filter cartridge
Accessories
Autor timer, ground cloth, ladder for bigger sizes, filter pump with a cartridge
Auto timer, ground cloth, debris cover, a ladder for bigger sizes, filter pump with a cartridge
Auto timer, ground cloth, a sand filter pump, a ladder, a pool cover
Last update on 2023-12-04 / Affiliate links / Images from Amazon Product Advertising API
This is the most easy-to-assemble above ground pool on the market. It includes a 110-120 volt filter pump that is also very easy to install. You can simply spread the pool on the ground and start inflating the top ring. The item will be ready for water in 10 minutes.
The pool has a convenient plug for draining that is easily connected to a garden hose. The filter cartridge is easy to clean.
The pool is made of a puncture-resistant material which is very durable. You do not need any tools to assemble the thing. The pool has an auto timer with the option to preset it for 2-12 hour cycles. It uses the patented HydroAeration Technology to boost water circulation. It can activate air bubbles and generate negative ions in the water. Such aeration diminishes manganese and iron via oxidation. That ensures perfect water clarity.
The item has many pluses and a few minuses its users discuss in their customer reviews.
Pros
an effortless installation without any special skills;
the pool comes with a pump, necessary hoses, and two filters;
a great pool for a family with small kids;
it is definitely worth the money;
the filter does a great job;
perfect height and depth for young kids;
the item provides good instructions for all the parts.
Cons
the ground has to be absolutely flat to install the pool;
no refund if the pool gets leaks;
no ladder is provided within the kit, so you need to buy it extra.
This pool has a metal frame, so it is sturdy enough to have fun with family and friends on hot summer days. It is easy to assemble, and you won't need any tools. The material is Intex high-molecular Super-Tough PVC. It can reliably resist damage from sunlight and abrasion.
The set contains the Intex 330 GPH filter pump with a Type H filter cartridge. Your pool will remain clean and safe all summer long. The Krystal Clear Cartridge Filter pump has a large capacity of 330 gallons of water per hour. The system water flow rate is 300 gallons per hour. The filter cartridge is easy to clean.
The item has an auto timer for the preset of 2-12 hour cycles and it uses HydroAeration technology. The pool has durable protection of its frame against rust, gasoline oil, and saltwater.
The pool enjoys popularity among its users due to its outstanding characteristics, though some point out a few minuses.
Pros
the pool is made pretty well;
the setting of the item does not require any tools;
all the sections of the frame fit together perfectly;
the pump is adequate for the pool;
it is pretty stable, and no leaks are observed;
it's large and deep enough for having a good time;
it's a perfect-size pool for kids.
Cons
you need to change filters rather often – just once in two days;
the pool needs the most leveled spot without the slightest slopes;
the warranty doesn't work sometimes.
The pool is easy to install and maintain, and it is the most appreciated feature always highlighted by customers. It is equipped with a high-capacity Krystal Clear pump with a cartridge filter and an auto timer for 2-12 hour cycles for preset.
The item is made of the puncture-resistant material that has three plies and powder-coated steel tubing on its frame for more durability. It uses an innovative T-joint for easy assembly without pins.
The pool can easily fit two to four people. The sturdy metal frame has protection against rust and salt water. The pool can be ready for water within 45 minutes. The drain plug is compatible with garden hoses.
The set includes the instructional DVD, a cartridge filter, and a filter pump. The pool's capacity is 1.185 gallons.
The pool is well-appreciated by the customers who speak about its pluses and minuses. The latter are just a few and minor.
Pros
the pool is perfect for all the members of a family;
it's a good-quality pool and easy to set up;
the item is very sturdy and easy to maintain;
the height is perfect for young kids;
everything inside the package is well-packed and in working order;
the material seems to be very durable;
it is big enough to fit two adults and 2-5 children.
Cons
it fits well only when the ground is adequately leveled;
leaks may appear on the seams of the pool;
you will have to take it down every year;
the filter pump may work improperly.
The set contains all the accessories necessary for having a pleasant summer – a ground cloth, debris cover, and a ladder. The pool is easy to assemble. It has a Krystal Clear 110-120 V, 1,200 GPH sand filter pump and uses HydroAeration Technology. It improves water filtration and circulation.
The design is beautifully contemporary. It features a unique shape which is beautiful, durable, and sturdy. The T-joint connectors help strengthen the frame.
The water capacity is 5,061 gallons with simple draining with the help of a garden hose. The water improvement is possible due to Dual Suction Outlet Fittings.
The liner features the puncture-resistant material consisting of 3 plies. Leg end caps provide convenient grip and immense stability. The galvanized steel frame is coated to resist erosion, and the pump tank is also rust resistant. The system water flow rate is 1,050 gallons per hour. The pool has a timer with the preset cycles from 2 to 12 hours.
The customers report a lot of pluses and only a few minuses.

Pros
the size is great for a big family;
water is holding crystal clear;
the pump is very efficient;
the delivery is easy and smooth without any box damage;
the assembly does not take much time;
it is great value for money.
Cons
the ground should be appropriately leveled before the installation, and it may take long hours;
the pump has to be manually started every single time;
the communication with the supplier should be better.
Why Bestway?
Filter Pump
530-gallon filter air pump
Maintenance Kit
No tools, installation DVD
No tools, installation DVD
No tools, installation DVD
Materials
PVC, metal frame, polyester
Cartridge Filter Pump
Antimicrobial Type I cartridge
Antimicrobial filter cartridge
Antimicrobial Type I filter cartridge
Accessories
Flow control drain valve, ChemConnect dispenser, pump, filter cartridge replacement
Flow control drain valve, ChemConnect dispenser, pump with filter cartridge replacement, framelink cup holders
Flow control drain valve, ChemConnect dispenser, pump with filter cartridge replacement, framelink cup holders
Filter Pump
530-gallon filter air pump
Maintenance Kit
No tools, installation DVD
Cartridge Filter Pump
Antimicrobial Type I cartridge
Accessories
Flow control drain valve, ChemConnect dispenser, pump, filter cartridge replacement
Maintenance Kit
No tools, installation DVD
Materials
PVC, metal frame, polyester
Cartridge Filter Pump
Antimicrobial filter cartridge
Accessories
Flow control drain valve, ChemConnect dispenser, pump with filter cartridge replacement, framelink cup holders
Maintenance Kit
No tools, installation DVD
Cartridge Filter Pump
Antimicrobial Type I filter cartridge
Accessories
Flow control drain valve, ChemConnect dispenser, pump with filter cartridge replacement, framelink cup holders
Last update on 2023-12-04 / Affiliate links / Images from Amazon Product Advertising API
It is a perfect swimming pool for the whole family. The installation is straightforward, and it takes only several minutes to set it on a flat surface. You need to inflate the top ring, and the pool is ready for the water. Its filling takes about one hour. There is a liner that conveniently rises when you fill the item.
The set consists of a powerful filter pump and filter cartridge. There is also a flow control drain valve, so that you can drain the water very quickly when you remove the pool at the end of the season. The construction consists of durable Tritech materials, so you can use the pool for years.
The liner is puncture resistant featuring 3 layers of PVC that protects against sharp movements and strain. It can withstand UV rays. The item is compatible with Flowclear filter pumps. The set also includes a 530-gallon filter pump and a filter cartridge for replacement. The item is very lightweight but durable.
The pool is very convenient to use and has a lot of advantages.

Pros
the pool is sturdy and durable;
the setup is quick and very convenient on a flat surface;
the item is a good value for money;
a filter pump has a nice long electrical cable;
the pool is perfect for one or two people;
it does not take much water and gets warm quickly;
communication with the seller is very helpful.
Cons
the pump could be a bit stronger for the size of a pool;
it may leak at its gaskets;
the sides can collapse while filling the pool with water.
Steel Pro Deluxe Splash Frame Pool – The Most Durable and Sturdy Above Ground Pool for Kids and Their Parents
This pool is of a perfect size for families with young kids and small backyards. In addition, it is very easy to assemble. It takes about 10 minutes for 2-3 people to put it together.
The frame consists of steel poles joined together with T-connectors. They use C-clips for better durability. The outer walls are made of polyester, and they are of nice rectangular shape.This material has the name Tritech, and it consists of two layers of PVC with a dense polyester layer inside. The material is lightweight but very durable. The pool has a flow control drain valve, and you can attach it to a garden hose for filling the item or draining it.
The steel frame is corrosion and rust resistant, and it can withstand unfavorable external conditions. The pool is very stable due to the 3-ply PVC support band that adds extra sturdiness to it.
The item's height is not big, but it is very convenient for children to learn how to swim. The shallow depth is a guarantee of their safety.
The customers report many excellent characteristics of this item and some inconveniences, too.

Pros
the bottom feels great for feet and knees;
the pool does not take up much space, so it is perfect for small backyards;
the supporting poles are made of steel, so they are pretty reliable;
it is easy to set up and get it filled with water;
the pool is durable, so that it can hold up for a few years;
the item is very sturdy and well-made with the high-quality materials;
Adults can use the pool as well to relax and cool down.
Cons
the drains could be placed a bit lower to drain the pool more efficiently;
the filter could be a bit bigger to keep the water cleaner;
leaks may appear at the corners.
This is one of the most cost-effective ways to bring a lovely swimming pool to your backyard. You can assemble the Pro frame within an hour, and you will find everything there you need for simmer fun.
The frame is rust resistant and holds the 3-ply walls made of heavy-duty PVC and polyester. The flow control drain valve is compatible with a garden hose to fill the pool with water and drain it off at the end of the season.
The 330 filter pump with a filter cartridge is quite potent, and you can see all the details about its installation and maintenance in the free installation DVD.
The pool is quite affordable, so it has become a comfortable alternative to expensive steel-walled items. You can also use the Chemconnect chemical dispenser to keep the water clean and safe. It attaches to the valve on the wall. The framelink cup holders make the entire construction sturdy and durable.
Let's consider the positive and possibly, negative features of the item noticed by its users.

Pros
the pool is easy to put up;
the delivery is exceptionally fast;
the mosaic print on the lining looks very pleasing;
the item is awesome for the price;
there is a lot of room inside the pool to move around for having fun;
the pool looks exactly as pictured in the ad;
it maintains the temperature according to the weather.
Cons
the description and instructions are a little confusing;
the frame can begin to rust;
it may take a lot of maintenance and extra pool supplies and accessories.
The pool features a perfect steel frame construction that strengthens the walls and provides reliable support. It uses the Seal & Lock System that prevents corrosion on pipe connections. There is a Chemconnect dispenser that works with the pump to smoothly spread chlorine across the item, so you do not need a floating dispenser here.
The pool presents durable Tritech material that is reliable against strains and sharp movements. In addition, the liner is enhanced with a 3-layer PVC material to withstand punctures and UV sunlight exposure.
The item is easy to install without any additional tools. You just unfold it and fill it with water. The antimicrobial filter cartridge for the pump ensures high-quality filtering.
The pool is great for the backyards due to its comfortable size, durability, ease of use, and maintenance. The size allows for the enjoyment of large groups of people. You can use it with your family and friends all the season round.
The customers enjoy this pool and point out its benefits. However, they have noticed several drawbacks, too.

Pros
the pool is a perfect size and shape for a DIY deck;
vinyl is thick, and the legs are sturdy;
the mosaic pattern is a nice detail;
the pool is of excellent quality and made of the most state-of-the-art materials;
it is a perfect pool for the money;
the setup is a breeze;
the pool comes with everything it is supposed to in a good working condition.
Cons
the pool set does not include a cover and ladder as advertised;
the instructions are a bit unclear and inaccurate;
the pump may not work correctly, and it is too weak.
Intex Easy Set vs. Bestway Fast Set

If you have a small backyard, you may opt for an above ground pool both from Intex and Bestway. The best and cheapest options are Easy Set from Intex and Fast Set from Bestway. Let's compare their strengths and weaknesses to decide which product can better suit your needs.
As for similarities, these products have the same size. They are made of high-quality, puncture-resistant materials – laminated PVC for Intex and Tritech for Bestway – and are easy to set up without any additional tools.
However, we can point out some differences in these product lines, taking into account Bestway vs. Intex approaches to manufacturing technologies. The most frustrating feature of such pools that customers always mention is that such inflatable pools may have a rim that easily collapses letting the water run out of the pool. Easy Sets from Intex sometimes do not allow the water to reach the needed heights. Bestway's products can sometimes have holes.
A pump is an essential part of the pool sets from both companies. Nevertheless, pumps are more potent in Intex, so customers who use Bestway's pools often buy Intex's pumps as a backup.
verdict
Both pools are quite convenient and high-quality. They are also reasonably priced. However, the Bestway's inflatable rim can keep the water and provide a better shape. They use cutting-edge technologies in their materials. That is why we would instead recommend the pool from Bestway.
Intex vs. Bestway Frame Pools

Both the Intex Metal Frame and the Bestway Steel Pro are easy to install without any special tools. They also have a double connection for better water circulation, and they are compatible with a garden hose. The drain valve is a part of the set in all the models to help drain the water quickly at the end of the season. All larger sizes have a ground sheet, pool covers, and a ladder. Both pools can go in round and rectangular shapes.
However, there are specific differences in these product lines that are necessary to take into account. The material for the Intex's Metal Frame pool is stainless steel and laminated PVC. It provides extra stability to the item. Bestway uses Tritech materials and rust-free steel. The technology is relatively new and rewarding. It provides more durability and sturdiness.
As for filter pumps, Bestway does not always include them in the set. You may need to order them separately. Customers say that if that is the case, they would prefer to order a pump from Intex for their Bestway pool because it is more powerful and corresponds better to the size of the pool.
As for prices, the pool from Bestway is a bit more expensive because the materials used in it are more brand-new.
verdict
Despite certain pleasing similarities and good quality of both lines, we would recommend the above ground pool from Intex. It provides more stability, is more affordable, equipped with a potent pump, and the product is always a good value for the price.
Intex Prism Frame vs. Bestway Steel Pro Max

If your budget is bigger, these two lines from Intex and Bestway are right for you. Bestway Steel Pro Max is their largest option, so consider whether it can fit your backyard well. The design of both models is similar. A steel frame, which is powder-coated against rust and corrosion, is an essential part of both. The surrounding band always provides extra stability. Both models have a filter pump in their sets. Since the pool is large, you will get a ladder, a ground sheet, and a pool cover in the set as well.
Both models are of the oval shape, feature almost the same sizes, and are available at an approximately equal price. Get prepared that the price of such a pool will be higher than for other lines, but it is worth it.
However, here the disadvantages start. The ladder provided by Intex does not always meet the needs. The pump included in the Bestway's set is not potent enough for this size, so you may need to acquire a backup pump from Intex.
There is a difference in materials. The pool from Intex features a 3-layer PVC liner and a powdered steel frame, while the Bestway's pool is made of their unique three-layer Tritech material which is more durable.
verdict
You may ask what model and manufacturer to choose if to juxtapose Bestway vs. Intex. We would recommend Intex because it offers more stability and a powerful pump. However, if you prefer something new in technology and design, Bestway's pool will be your best option.
Who Is the Winner in This Battle?
As you see, there is no exact winner in this battle. While Intex is more experienced and has stood out in the market for more than 40 years, Bestway is more brand-new and technological. It always introduces new approaches and features to its products.
As for their product lines, which seem quite similar at first sight, Bestway's inflatable pools are more reliable. So, Bestway Fast Set may be a better option. If you want to choose between the Intex Metal Frame and the Bestway Steel Pro, the Intex's pool is more preferable because the pump is more potent and it is always included in the set.
If we compare the Intex Prism Frame and Bestway Steel Pro Max, it's up to you to decide because both of them are quite reliable, durable, and provide a lot of stability. The matter is in the pump, which, once again, is more powerful in Intex.
Our Expert Advice

The size of the pool should be chosen based on the number of people that will swim at the same time. For example, a 10-12 ft round pool can accommodate 4 people for playing in the pool; a 16 ft pool is good for fun for 5 average size adults. Therefore, 12 ft round pools are the most popular choice. Among square pools, a 16 x 32 ft pool is good for four people, a 14 x 25 ft is for three people or less, and a 12 x 30 ft pool is suitable for 6 people.
Frequently Asked Questions
Does the Intex pool need chlorine?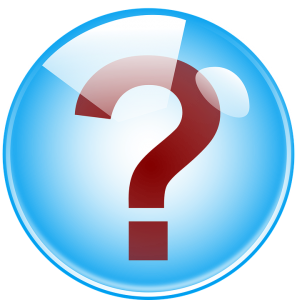 Yes, sure. If you want the water to be clean and safe, you need chemicals, and Intex pools are not an exception. You should follow the instructions that come with the pool set. The chemicals will fight harmful bacteria, microbes, algae, and even viruses. Pool chlorine is a perfect sanitizer. It's available and cost-effective. We recommend chlorine tablets, such as the HTH 3-inch Chlorinating Tablets, 5 lbs, or the Bioguard SilkGuard Complete 3-inch Chlorinating Tablets. They are immensely effective in eliminating contaminants, and they provide a long-lasting effect.
How long do Bestway pools last?
Most above ground pools can last for a few years, but their lifespan may depend on maintenance and cleaning methods. You may also experience some issues while you use them intensively. The Bestway pools are sturdy and durable enough to serve you long. The lifespan can also depend on the model. For example, Power Steel Pool will last you longer than an inflatable Fast Set Pool, and it is not a surprise at all.
Why does my Intex pool feel slimy?
This is a common issue for many above ground pools. The problem may appear on the walls, and it can be dangerous, especially when you have young children. This results from overgrown bacteria in the water, and can be caused by poor water circulation. You can clean the slime with a stiff brush or use a biguanide. It is a sanitizing chemical.
Sometimes, chlorine can produce a slimy texture when the walls are wet. You may get chlorine residue on your hands and then touch the walls. To avoid this, wear gloves when you add chlorine to the water. The problem can also be a result of algae growth. You need to use algaecides in this case.
Conclusion and Summary
If we have a thorough look at Intex vs. Bestway above ground pools, we can see that both companies offer a big choice of different models and product lines. They are good-quality, reliable, and brand-new. However, the prices can differ a bit – Betsway's products are always a bit cheaper. That is why some customers believe that Intex's quality is better. Our testing of the products from the two manufacturers hasn't shown such a big difference in quality.
The attractive feature of all the product lines from these companies is that the pools are easy to set up. The frames can differ a bit. For example, Bestway's models have oval tubes, while Intex's have round ones. It accounts for more convenience in assembly on the part of Intex. The instructions are also clearer from Intex.
verdict
Intex also provides a wider variety of accessories, while Bestway offers more choices of cleaning products, and it is quite beneficial for their pool maintenance. However, everything depends on your preferences and specific situation. Both companies guarantee many years of high-quality use. It is evident from the customer satisfaction rates. There is only a slight difference between them. Each company offers a lot of options, so that you can choose a pool according to your needs. The choice may also depend on who is going to use the pool, how often you are going to use it, the space in the backyard you can use for the pool, and your budget's capacity.
That's why we recommend having one more thorough look at our review and consider the customer reviews on the independent customer review websites to make the right choice. On the other hand, we would rather prefer Intex's products because they are more predictable and stable, but it's just a personal view, and you don't necessarily have to follow it.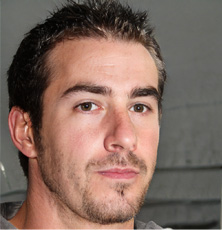 Hi! I'm Markus Robertson, and water is my passion.
Five years ago, I graduated from the University of California-Los Angeles and was going to become a professional marine biologist. However, my fate had other plans for me, and due to family problems, I had to find a more stable and well-paid job. I had only one wish for my job to be connected with water.
During this period of my life, I worked as a sales manager at Olympic Pool & Spa Supplies. The job helped me learn everything about swimming pools and related pool equipment, as well as how to choose the best option and what to pay attention to.
Having worked there for three years, I decided to start my own blog about pools, where I can tell people about the best new pool equipment models and share my knowledge and experience.
A marine biologist by education, I became a pool blogger by trade. Now I'm glad I can help the guests of my store and the visitors of my blog know a lot of exciting things about pools, their types, best pumps and filters, necessary equipment maintenance, and so on.
I welcome all people who want to choose a proper basin and the stuff to my blog! Hope you'll find this information interesting and useful!