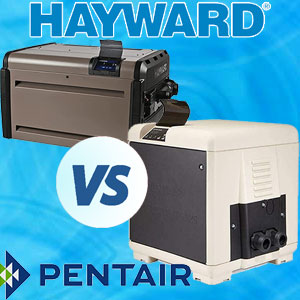 The swimming pool has become a regular outdoor entertainment for residential owners. Unfortunately, there are only a few places in the world where you can use an outdoor swimming pool all year without heating.
That is why most swimming pools require heaters for convenient usage during summer, autumn, and winter – when ambient temperature and sun radiation are not enough to heat water up to a comfortable level.
There are several types of heaters: solar, electric, natural gas, or propane heaters. In this article, we will compare two popular natural gas heaters, Hayward vs. Pentair Pool Heaters, and check the pros and cons between all types of heaters.

Hayward vs. Pentair Pool Heaters – Comparison table
Gas connection at heater
¾" (iron or plastic pipe)
Certification for Low NOx emissions
Money back guarantee period
Gas connection at heater
¾" (iron or plastic pipe)
Certification for Low NOx emissions
Money back guarantee period
Certification for Low NOx emissions
Money back guarantee period
Last update on 2023-09-25 / Affiliate links / Images from Amazon Product Advertising API
Main differences between Hayward and Pentair Pool Heaters
Pentair and Hayward pool heaters have many similar technical characteristics (please check further), but some differences help to choose between models:

Pentair EC462025 heater is significantly lighter than Hayward W3H150FDN.
Hayward W3H150FDN heats water quicker and has more power (150.000 BTU), while Pentair EC462025 has only 125.000 BTU.
Hayward and Pentair Pool Heaters's cupro heat exchanger is designed differently but has similar thermal efficiency (about 82%).
Pentair EC462025 is designed for smaller water flows (up to 70 gpm), while Hayward W3H150FDN works perfectly up to 125 gpm.
You can rotate a control panel in three directions on top of the Pentair EC462025 heater, while in Hayward W3H150FDN, you can rotate the heat exchanger only in two directions.
Check face-to-face comparisons and product overviews for a detailed explanation of differences and similarities.
Product overview of Hayward and Pentair Pool Heaters
Before purchasing natural gas heaters, you should remember that these equipment pieces should comply with the regional fuel standards and codes. The heater designed for installation in the USA can't be used in Canada. Hayward and Pentair have a long history of producing state-of-the-art pool equipment in North America. Their pool heaters are efficient and made from durable materials.
They are also environmentally friendly– as they produce low NOx emissions.
Both heaters are available with two fuel sources – natural gas or propane. But you can't use the same heater for both fuels, you should choose the type of fuel before the purchase. In this article, natural gas heaters from Hayward and Pentair will be compared in detail.
Hayward W3H150FDN is an energy-efficient, high-performance natural gas pool heater. Hayward W3H150FDN is designed only for heating pool or spa water like any other pool heater. But the Hayward heater can be easily integrated into all appliances for regular swimming pool or spa maintenance, and it usually is installed in the line after the filter.
The water heating is performed inside the durable cupro nickel Finn plate heat exchanger, resistant to salt or aggressive water solutions in any chemical and ambient conditions. Nevertheless, as the water always goes through the heater, the water's chemical composition should be regularly checked. The natural gas burns in a combustion chamber and heats the circulating water in the heat exchanger. The combustion system with a blower constantly moves air through this changer to maintain a constant flow rate despite weather conditions.
The heater has boosted hydraulic performance with lightning-fast speed-to-heat capability. The construction of the heat exchanger saves energy and reduces pump run with low NOx emissions. The superior, reliable header design is protected from erosion under high flow conditions. This heater can work all year round and extend the swimming season to the whole year.
The Hayward W3H150FDN can be installed for any swimming pool with either a right or left-hand-side water connection. Even though the machine is manufactured with a right-side water connection, it can be easily moved on the left side. Using the manual you need to rotate the heat exchanger, but this should be performed before the heater is installed.
Pros
Designed for both left and right water connection
Premium durable and efficient Cupro nickel Finn Plate Heat Exchanger
Automation ignition of natural gas
Certification for low NOx emissions
¾" port for installation of a water relief valve
Possible integration into an external control logic
Can work with any weather conditions (snow, rain, high wind)
The heat exchanger can be rotated
Two separate modes for heating spa and pool
Cons
Extension cords are forbidden to use to prevent electrical shock
Location of the control panel is not possible to change
Pentair EC462025 MasterTemp 125 is also energy-efficient and certified for low emissions. This heater is very compact compared to other heaters. It is equipped with a multifunctional temperature controller, an easy control panel, and quiet operation. The incoming cold water is heated in heating Cupro nickel coils of the heat exchanger. The coils are located inside the combustion chamber where the blower forces the air and gas. The gas and air mixture ignites on the hot surface igniter.
The heater can be included in most control systems and installed after a pump and a filter. This heater can be installed below or more than two feet above pool level; for proper work, the pressure switch settings only should be adjusted. The heater can be connected to direct schedule 40 PVC plumbing connections; a set of fittings are included in the package.
The control panel installed on the top of the heater can be rotated into three sides for easy access if there are any obstacles in the original place. The panel is easy to read and provides more information with user-friendly indicator lights than panels of standard heaters. The heater is suitable for small bodies of water and works with 82% efficiency.
Pros
It can be integrated into IntelliCenter Control System
Informative digital screen and menu on the control panel
Two separate modes for heating spa and pool
Certification for low NOx emissions
The control panel can be rotated on three sides
Can work outside under low temperatures up to -20 F
¾" port for installation of a water relief valve
Automatic gas mixture ignition
Suitable for small flows
Cons
The narrow range for flow rate – 20-70 gpm
Strict installation rules
No possibility of changing the plumbing side
Face-to-Face comparison of Hayward and Pentair Pool Heaters
The heart of each heater is a combustion chamber with a heat exchanger. Hayward and Pentair are equipped with a cupro-nickel heat exchanger, but Hayward has straight tubes, while Pentair has a ring shape. Nevertheless, the efficiency of both heat exchangers (about 82%) and the physical process in combustion chambers to heat the pool water is the same. Let's check other differences between these heaters: design, dimensions, installation requirements, water requirements, and control panel.
Design and Dimensions
Hayward W3H150FDN and Pentair EC462025 have a standard for heater cube form. But other parameters are different.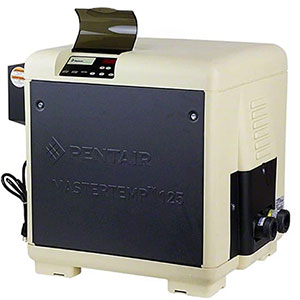 Pentair EC462025 has compact dimensions – 31.5 "x 21" x 23" and weight – 80 pounds. The heater is made from beige corrosion and UV-resistant housing for long-lasting service and black side panels.
The heater has four sides – plumbing side, exhaust side, top side, and front side with electrical conduit port. There is a ventilation grid on the exhaust side that is slightly forwarded from the heater body.
verdict
The Pentair EC462025 is the winner in this competition as it is lighter and easy to install.
Installation requirements
The heaters are supplied and tied securely to the wooden box. Before installation, you need at least two persons to take each heater out of the box and the transportation pallet and put it in the installation place. Both heaters are designed for indoor and outdoor installation. If you are going to install the heater indoors, then proper ventilation should be performed by a qualified professional, the heater can't be installed within a closet and should be located on a combustible surface floor.
There are some recommendations for Pentair EC462025 as well – the distance from the gas meter to a heater gas valve inlet: 0-50 ft. – ¾", 50-125 ft. – 1", 125-450 ft. – 1-1.4".
For outdoor installation, the heater should be set on a drainage foundation and operated under temperatures higher than -20 F.
For indoor installation with insufficient air to supply the heater, the air intake 3" PVC pipe is recommended for installation on the roof.
Two options for installation of both heaters are provided with two separate plugs: 120 or 240 V. The heaters can be installed below or above the swimming pool water level, you need only to adjust the pressure water switch. A manual bypass should be installed if your pump exceeds the maximum allowable flow rate for each heater. If local codes and standards requirements, then a ¾" pressure relief valve should be installed (purchased separately).
verdict
There is no significant difference in Hayward vs. Pentair Pool Heaters installation requirements. It is recommended to strictly follow a manual during installation.
Water requirements
Even though the heat exchanger in Hayward W3H150FDN and Pentair EC462025 heaters is made from the highest quality nickel and copper materials, it is required to protect it from damage or corrosion to prolong its life. The damage can be caused by improperly balanced pool water or the inaccurate addition of sanitizer.
The water flow through the heater should not exceed the range, and the chemical composition should be the following:
| | Hayward | Pentair |
| --- | --- | --- |
| Chlorine | 1-3 ppm | 1-5 ppm |
| Bromine | 2-4 ppm | 2-10 ppm |
| pH | 7.4-7.6 | 7.2-7.8 |
| Total Alkalinity | 80-120 ppm | 60-180 ppm |
| Calcium Hardness | 200-400 ppm | 150-500 ppm |
| Salt | 2700-5000 ppm | 2000-5000 ppm |
| Water flow | 20-125 gpm | 20-70 gpm |
If these values are exceeded, you should balance the chemical composition with special chemical solutions. You also should clean the water from algae or other bacteria not only for proper heater work but for healthy usage of the pool by people.
So, you should regularly check the water with test strips and carefully perform all water-cleaning processes.
verdict
Pentair EC462025 is the winner, as water parameters have a more comprehensive range.
Control panel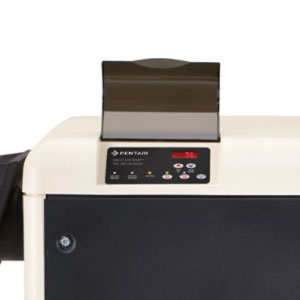 The Pentair EC462025 MasterTemp 125 has an integrated control panel protected by a plastic lid as well. It has six buttons: up/down temperature control buttons, menu and select buttons, a button to switch between spa and pool mode, and a button to switch heater display.
On the panel also, there is an LCD Temperature display that shows two lines of text – the first line is the current temperature, and the second line shows the set temperature. The display automatically turns off after two minutes.
On the left of the buttons are located red LED indicators showing that the heater is on. The pool and spa modes are designed for temperatures – 65 – 104 F. You can check the history, the number of heater cycles, and heater runtime in the menu.
verdict
Both heaters have an easy-to-operate control panel with a digital display and a limited number of buttons. Nevertheless, Pentair EC462025 MasterTemp 125 has more options in the menu to check the history of the heater and its errors. Therefore, in this part of the comparison, Pentair is the winner.
Buyer's Guide – How to choose the best pool heater?
Gas heaters are the most powerful option to heat water in the swimming pool or spa. It can heat water quickly and effectively no matter outside cold temperature. To make a proper choice of such type of heaters you should compare them to other heaters:
Electric heater
Pros:

Cheap models are available on the market
Quick solution
Energy efficient
Low monthly operating costs
Long life
Cons
:
Heat water slowly
Usually can't work with temperatures below 55 F (new models can work under lower temperatures)
Professionals required for installation
Can prolong swimming season only for a couple of weeks
If all pros and cons and the comparison between Hayward and Pentair Pool Heaters clearly help you to choose a gas heater, then the following tips should be considered for purchasing the best model on the market:
Determine how often and when you are going to use the pool heater.
Please calculate all related costs to understand if all expenses are worth several usages in autumn.
Calculate the required BTU.
Gas heaters are calculated based on the rule of 50.000 BTU for every 10.000 gallons. Also, you can calculate the required BTU based on the pool surface. The BTU value is essential when choosing the heater, especially if you have an above-ground inflatable pool. As you lose a lot of heat from the water surface and the pool sides, you need a more powerful heater with a larger BTU. If you want to warm the water quickly, choose the more powerful heater that can warm the water to 1 F per 1 hour.
Determine the installation place. Check if you can ensure all installation requirements (indoors or outdoors), including the location and availability of the required fuel (liquid propane tank or natural gas line).
The place of the installation also should be chosen correctly; you should locate the heater at least 4" from windows and doors and 10" from forced air intake or any other HVAC equipment. You can't install it under a deck or near the sprinkler or bushes. All overhang constructions should be at least 3 feet from the top of the heater. The gas heater is the equipment that produces many combustion (exhaust) gases; it has high temperatures and fire inside the machine, so it should be treated cautiously and according to all codes and standards, and safety rules. Also, professionals should perform all electrical and gas connection works based on all applicable standards.
Check law regulations in your region.
Despite installation requirements, some codes and standards apply to all gas machines in your area. Therefore, check if your machine can be used in your area without limitations.
Check with your family doctor for any restrictions on a regular presence in warm water.
A temperature of 100 F is considered safe for healthy adults; for kids, pregnant women, or people with medical problems, doctor's recommendations should be followed. Spa or swimming pool water should never exceed 104 F. Long presences in the hot water can cause hyperthermia or other health problems.
Frequently Asked Questions
What is the problem with my Hayward heater W3H150FDN if it shows LO on the control panel?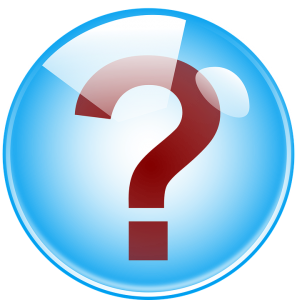 That means there is no or low water flow. The minimum water flow should be 20 gpm for Hayward W3H150FDN. You should check if your pump is working, there are no blockages in piping and
filters
, and the water line is free of air. It requires several minutes from the pump start to eliminate all air from the piping.
What is the comfortable water temperature for swimming?
Even though the answer is based on personal preferences, most people typically prefer a minimum of 75 F. Young children and older adults prefer about 80 F.
How long can Pentair EC462025 MasterTemp work?
This heater is designed for 10-12 years of work. However, you can use your heater much longer with qualified installation and proper maintenance. Hayward heater W3H150FDN is also designed for the same period.
Can I turn on the gas heater all year round?
As gas heaters can quickly heat the water, it is recommended to use them a day or two only in advance before usage and use a pool cover to save energy and money. Then, during the rest time, the heater can be in standby mode.
Should I turn off the Hayward heater W3H150FDN when it is raining?
This heater has a Rain Shield Assembly that protects the heater from rain or snow. During severe thunderstorms, turning off the heater and other electrical equipment outdoors and indoors is recommended to prevent damage and electrical shock.
Conclusion
There is no clear winner in comparison to Hayward vs. Pentair Pool Heaters. They both have a comparable price and similar thermal efficiency. Their installation and water requirements are close, the materials are durable, and the control functions are performed via easy-to-use digital displays. These heaters can be installed indoors and outdoors in different positions. But Pentair is designed for small water flows and pools, while Hayward is more powerful. In addition, both heaters can be integrated into the logic control system. So, it would be best if you chose the heater based on your pool size and the brand of your logic control system for the overall pool. Hayward and Pentair Pool Heaters are the perfect choices to extend the swimming season to the whole year.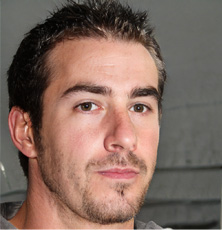 Hi! I'm Markus Robertson, and water is my passion.
Five years ago, I graduated from the University of California-Los Angeles and was going to become a professional marine biologist. However, my fate had other plans for me, and due to family problems, I had to find a more stable and well-paid job. I had only one wish for my job to be connected with water.
During this period of my life, I worked as a sales manager at Olympic Pool & Spa Supplies. The job helped me learn everything about swimming pools and related pool equipment, as well as how to choose the best option and what to pay attention to.
Having worked there for three years, I decided to start my own blog about pools, where I can tell people about the best new pool equipment models and share my knowledge and experience.
A marine biologist by education, I became a pool blogger by trade. Now I'm glad I can help the guests of my store and the visitors of my blog know a lot of exciting things about pools, their types, best pumps and filters, necessary equipment maintenance, and so on.
I welcome all people who want to choose a proper basin and the stuff to my blog! Hope you'll find this information interesting and useful!