Just an F.Y.I. there are
affiliate links
in this post, and if you click any of those links, we will earn a small commission.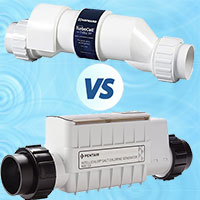 The process of every pool maintenance consists of several steps:

Overall filtration system with a pump.
Pool cleaner (manual, automatic or robotic) for cleaning walls, a floor, and a water line.
An automatic skimmer or other manual devices collects debris from the water surface.
Regular chemical treatment to avoid bacteria, algae, and other germs.
The chemical treatment is an underestimated maintenance step, but swimming in unsanitized water can cause a lot of stomach diseases, skin infections, etc. Chlorine treatment is an optimal solution for water sanitization, as chlorine is available in different compositions such as table salt, calcium hypochlorite, chlorinated isocyanurates, etc. In a pool, they form hypochlorous acid that effectively kills bacteria and viruses. Pentair intellichlor vs Hayward aqua rite are perfect chlorine generators and will be compared in this article. With these generators, you even can open your eyes in the swimming pools!

Pentair intellichlor vs hayward aqua rite – Comparison Table
Pool Type
Aboveground and inground pools of any shape and material
Inground pools of any shape and material
Chlorine production every 24 hours
Source of chlorine required
Number of sanitizing levels
Installed sensors
Temperature, flow, and salt sensors
Temperature and salt sensors, flow meter
Safety standard
ETL and NSF certifications
Control
Display on top with push buttons
Digital display with push buttons
Automation
Possible connection to Pentair and other automation systems
Possible connection to all pool automation control system
Service life
10,000 hours or 5 years before replacement
10,000 hours or 5 years before replacement (for a cell)
Additional items required
Separate purchased 520556 Intellichlor Power Center
Warranty
One-year warranty for self/professional installation
Three years limited warranty
Pool Type
Aboveground and inground pools of any shape and material
Chlorine production every 24 hours
Source of chlorine required
Number of sanitizing levels
Installed sensors
Temperature, flow, and salt sensors
Control
Display on top with push buttons
Automation
Possible connection to Pentair and other automation systems
Service life
10,000 hours or 5 years before replacement
Additional items required
Separate purchased 520556 Intellichlor Power Center
Warranty
One-year warranty for self/professional installation
Pool Type
Inground pools of any shape and material
Chlorine production every 24 hours
Source of chlorine required
Number of sanitizing levels
Installed sensors
Temperature and salt sensors, flow meter
Safety standard
ETL and NSF certifications
Control
Digital display with push buttons
Automation
Possible connection to all pool automation control system
Service life
10,000 hours or 5 years before replacement (for a cell)
Additional items required
Warranty
Three years limited warranty
Last update on 2023-12-04 / Affiliate links / Images from Amazon Product Advertising API
Main Differences Between the Models
These two models, Pentair intellichlor vs Hayward aqua rite, are perfect examples of chlorine generators for the exact size of swimming pools that significantly reduces the number of chemicals required for pool water treatment. The salt content of 3,000 ppm is enough to have soft water, no itching eyes or skin, and no bleaching clothes. The working model of generators is the same – dissolved salt in the water and goes through titanium plates in the cell whereby electrolysis free active chlorine is produced. The differences are in control function and overall appearance of the units:

The Pentair IntelliChlor can be used for both above- and inground swimming pools, while the Hayward AquaRite is only for inground.
The Pentair is controlled by a display mounted on the cell; the Hayward generator is controlled with a display on the panel mounted separately on the wall.
The Hayward AquaRite has a display with more buttons and higher functionality.
The Pentair generator requires an additional purchased power unit for installation.
The Hayward AquaRite has a separate flow meter installed downstream, after the cell.
The Pentair intellichlor vs hayward aqua rite has less warranty, 1 year instead of 3 years for Hayward.
Each manufacturing company has other models for other sizes of swimming pools. Pentair IntelliChlor is designed in four model sizes for any pool size and salt needs – IC15, IC20, IC40, or IC60. The working cycle is the same for all sizes. IC15 is designed for pools with approximately 15000 gallons, IC60 – 60000 gallons. Be aware that for IC15, another type of power center is required.
Hayward AquaRite also has a choice of cells for different pool sizes – T-Cell – 15 (40 gallons), T-Cell -9 (25 gallons), and T-Cell – 3 (15 gallons). Moreover, on the market is available the Hayward AquaRite Pro version, which measures pH despite checking the salt level. For aboveground pools, the Aqua TrolSalt Chlorination system should be used.
Detailed Product Reviews
Pentair IntelliChlor is a chlorine generator that works on the most available chlorine resource – table salt (NaCl). The generator provides constant, automatic, and safe active chlorine addition into swimming pool water without storing any chemicals. In addition, this generator solution is an eco-friendly solution to keep your pool with crystal water.
The generator has some very attractive features: cell lifetime tracking in real-time, display to control salt level, cell cleanness, and water flow. In case of low water flow, the system will be shut down for protection. Due to constant water cycling through the cell, calcium is not built, which significantly prolongs its service life. All electronics are isolated and protected from high-heat components and waterproofed.
On display, there are several LED green (good) and red lights (bad) with some advice and two push buttons:

Salt level (good or low) indicators
Status (cold water – system off, cell and flow) indicators
Sanitizer output (20,40, 60, 80 and 100% -maximum) indicators
More and Less push butt.
Pentair IntelliChlor generators can be integrated into the most popular pool automation systems (IntelliTouch, Suntouch, etc.). It has five sanitizing levels that can change with one button push. With automation systems, the process will be ultimately convenient and with significant savings.
The generator is installed at the output (at least 3 feet from the heater outlet) of the existing pool filtration system; it could be Pentair or any other. It is installed horizontally or vertically (preferable) with 2" threaded couplings with O-rings on both sides. The cell and control panel with a display on the top are combined in one assembly. There is a requirement only to buy a power center separately. And you need an initial quantity of table salt to dissolve into the water; after that, it will be regenerated after each filtration cycle and used again in the generator. For the first fill, one tablespoon per gallon of water is enough. After that, the clean water dissolves the table salt and goes into this generator; saltwater goes through electrically charged titanium metal plates and breaks into active chlorine and hydrogen gas. The generator measures the water temperature and controls the salt output at the defined level. Active chlorine enters the pool and kills all unnecessary organics there; chlorine surplus is destroyed by sunlight. The dead organic with chlorine goes back to the filtration system where biological materials will be filtered, and chlorine will be returned to the cycle.
If on display you see a low level of salt (red signal), you need to add salt to the pool and wait for 24 hours until all salt dissolves and a signal changes into the green. The cell has an automatic function of the self-cleaning cycle that automatically turns on after a defined interval. The system will also be stopped if the water temperature is under 52o F.
The professionals recommended using a salt generator always with the filtration system. The filtration system should work at least six hours per day with four times of water turn. These average values could be changed based on the source of water, number of debris and organics, indoor or outdoor pool, etc. Sanitizer Output on the generator's display allows you to set 80%, meaning that 80% of the pool pump working time, the cell works, and 20% rests. For the start-up of the new pool, it is recommended to super chlorinate the water with an external resource.
Pros
Convenient control with two buttons and display with performance status
Automatic shut-off and on-time cycling to protect the generator and extend its life
Possibility for inclusion in an overall pool automation system
Designed for pools up to 40,000 gallons
Fewer chemicals are required for water sanitizing without drawbacks
Works from food quality table salt
A waterproof enclosure for electronics is included
Easy installation activities
Cons
Only five sanitizing levels
High cost
Power unit should be purchased separately
Water composition should be checked before generator usage
Hayward AquaRite is an automatic chlorine generation system for swimming pools. Pentair requires an initial low concentration of table salt (NaCl) in the water for further recirculation – the same one tablespoon for one gallon. The water with the Hayward generator will not fade any fabrics; skin and hair will be smooth, not dry. No odors or red eyes!
The overall working model is similar to other chlorine generators – the generator produces free active chlorine for killing organics. After filtration and removal, all organics dissolved in NaCl go back into the generator. The addition of sodium chloride is required after backwashing or draining the pool's water. It should be added directly into the swimming pool; usually, the salt does not immediately dissolve; the salt concentration will change within 24 hours. Even though the cell is designed for swimming pools of up to 40,000 gallons, you may use it for smaller pools; it will adjust the settings automatically. For pools more prominent than 40,000, you need to use additional units.
The digital display has control buttons and many LED indicators:

Main switch push buttons– auto (possible adjustment in % of chlorine generator with adjustment knob), super chlorinate, off.
Power indicator
Working mode indicator (generating or super chlorinate)
Remote control indicator
No flow indicator
Inspection cell required indicator.
Salt addition required (less than 2700 ppm) indicator
High salt concentration indicator.
On display also indicated measured temperature and salt concentration. With this display and buttons, the owner controls filter time in hours each day, the % of chlorine generation, and the initial amount of dissolved salt in the pool. Ideal % settings should be found after several manual changes starting from 50%. Also, chlorine concentration changes with temperature, so the settings should be different in summer and winter. Below 50oF, the Hayward AquaRite automatically stops working. Therefore, the cell should be drained in winter or at low ambient temperature to avoid water freezing inside.
The chlorine generator is installed after a filter, and a heater if available, in a waterproof enclosure outdoors before a flow switch (flow switch is also in the package) near the output. Before a generator start-up, water's chemical composition should be balanced. The control display is installed not less than 5 ft (2 m) of horizontal distance from the pool on a flat surface. The Hayward generator works equally well from 120 or 240 VAC, 50/60 Hz; no additional settings are required. The control display should be connected with electricity, while the cell is connected to a panel with a special 15 ft. feeding cable from the package. Before the work on display, you need to install the cell model for proper generator programming – W3AQR15 (T-Cell-15).
The AquaRite generator has 11 sanitizing levels – from 1 to 100%. The cell should be inspected every three months and after each filter cleaning. The automatic reminder with an indicator "inspection" notifies after every 500 working hours of the generator. Also, the cell is equipped with a self-cleaning feature that may fully cover the necessity of cell inspection in regions with low mineral content. The self-cleaning procedure is executed by automatic change of polarity.
Pros
Designed for swimming pools up to 40,000 gallons
11 sanitizing levels
Automatic self-cleaning of the cell
Can be included in an overall pool automation system
Possible remote control (with Alexa or smartphone)
All required items for installation inside the package
Works from 120 or 240 VAC
A reduced amount of chemicals and waste is required to maintain the pool
Low operation costs
Cons
Regular cleaning of the cell is required for high mineral water
Water composition should be checked and balanced before generator usage
High cost
Installation of flow switch is required for the work
Buyer's Guide
As the average pool requires chemical treatment to kill bacteria, viruses, and algae, each owner has an open question on how to perform it. One solution is to manually add chemicals into water or purchase an automatic unit for that. The typical chemicals are chlorine, sulfates, carbon dioxide, and bromide.
Adding any chemicals requires proper checking of pH level for total alkalinity to make the pool safe for people to use. That is why automation of this process has significant advantages; chlorine generators are based on the most available and cheap chlorine source – table salt. Pentair IntelliChlor vs. Hayward AquaRite obtains all these advantages listed below.
Disadvantages:
The significant investment for the generator with a cell at the beginning, but further savings on chemicals
Only 10,000 hours of operation for most of the cells (or 5 years), further replacement required
Periodic maintenance of cells is required to maximize service life
It cannot be used if water composition does not correspond to the manual instruction
The generator is part of the filtration system
The settings should be changed because of weather conditions, filter system changes, or water quality
Many pros show that Pentair IntelliChlor and Hayward AquaRite are worth spending money on. However, the last decision should be made which model out of these two is better to choose for your swimming pool. Please see the detailed comparison of differences between these two models.
Design and Construction
Hayward W3AQR15 AquaRite Salt Chlorination System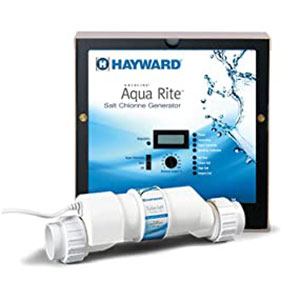 This Hayward generator is designed only for inground pools of up to 40,000 gallons. Due to the separate installation of a cell and a control display, it weighs 23.8 pounds and requires a flat surface for vertical installation of the monitor at a 5 ft. distance from the pool. But chlorine production is a little bit higher – 1.45 pounds per day.
verdict
The cells for both generators look similar; the difference is in the control panel installation. The Pentair generator is more compact and lighter, which helps to install in limited space.
Control
Hayward W3AQR15 AquaRite
The separate display of Hayward AquaRite has several buttons to set the generator in one of eleven sanitizer levels and to check multiple parameters of performance data simultaneously. A remote control is also available via smartphone and/or Alexa.
verdict
In competition, Pentair IntelliChlor vs. Hayward AquaRite wins as the control display presents more information, more sanitizing levels to choose, and more control functions that you can change. Also, as the display is installed on a vertical surface, you do not need to bend near the pipe. On the other hand, Hayward AquaRite has a significant advantage of remote control. Nevertheless, both generators can easily be included in the pool automation system.
Installation activities
Hayward W3AQR15 AquaRite Salt Chlorination System
Installation of a separate flow switch is required after the cell.
verdict
The installation process for the two generators is similar. You need to install a cell into the filtration system. But for Hayward W3AQR15 AquaRite, installation of an additional flow switch from the package after the cell is required, while Pentair 520555 IntelliChlor requires the purchase of 520556 Intellichlor Power Center. Both generators could be installed for two wirings: 110/2210 VAC for Pentair and 120/240 VAC for Hayward. The installation process for Pentair 520555 IntelliChlor is slightly more accessible.
The electrolysis generated inside the cell is performed equally well and based on the same physical parameters for both generators and allows for the production of the same free chlorine. The initial quantity of salt is the same for both models, and dissolved salt will be transformed into active form with almost equal efficiency.
How to choose the best chlorinate generator?
The choice of any chlorinate generator should be based on several requirements in addition to technical information provided by the most popular generator's manufacturer:

Pool size.
According to the
pool
size, the owner should choose the proper size of a cell that will produce the required quantity of free chlorine for water sanitizing. The shape of the pool is not essential; the main criterion is the number of gallons in the pool.
Pool purpose of use.
For commercial pools the quantity of salt should be higher as the number of water filtration cycles to keep the water clean.
Weather conditions and place of pool installation.
Indoor pools require less salt for water sanitizing. Also, salt will be dissolved differently during different weather seasons because of water temperature and humidity. This should affect the settings of your generator.
Available filtration system.
As a chlorine generator is installed into the
filtration system
you should check technical parameters of your pump to see if they suit required parameters of the generator.
Required maintenance for chlorine generator.
Like any other complicated system, it should have maintenance per the manual to prolong its service life.
Type of control.
Remote control and inclusion in the automatic pool system are significant advantages that should be considered if you have enough budget.
Warranty.
The longer it is, the more convenient it is for users.
A chlorine generator is a long-term investment, so please check all requirements carefully for proper installation and additional items to be purchased for their safe work.
Frequently Asked Questions
What is the recommended value of free chlorine in a pool and a spa by professionals?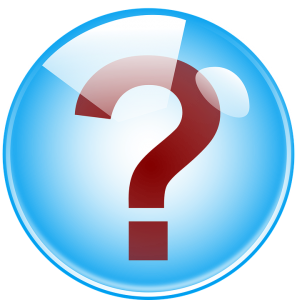 The recommended value is 2.0-4.0 ppm. High values can cause metal components to corrosion. That corresponds to pH 7.2-7.8.
Does the quality of table salt differ for Pentair IntelliChlor vs. Hayward AquaRite?
It should be 99.8% pure NaCl – sodium chloride. Recommended salt should be food-quality, evaporated, granulated, and without Iodine or other additives. CaCl2 or KCl should not be used for IC40.
What is the purpose of the diagnostic display for Hayward W3AQR15 AquaRite?
This display allows one to check all working parameters of the generator – pool temperature, cell voltage, cell current, desired output (%), salinity, and chlorinator cell type.
Is it possible to change the cell after the end of service life for Pentair 520555 IntelliChlor IC40 and Hayward W3AQR15 AquaRite?
Yes, of course. Just choose the same or upgraded cell of the same size for your pool. To prolong their service life, do not forget to clean the cell regularly and check the readings on display in case of some damage to the system.
Conclusion
The advantages of chlorine generators are listed, so there should be no question why chlorine is good for killing all organics from your pool and making the water clean and safe. The comparison of two models Pentair IntelliChlor vs. Hayward AquaRite showed that both are equally good and produce the same quantity of free chlorine under the same original conditions.
The choice between them should be based on the place of installation, as AquaRite requires a vertical wall for the display nearby, while the Pentair generator is very compact; the availability of remote control for AquaRite; and the fact that the Hayward generator has more sanitizing levels.
The price for models is similar; the installation activities are almost the same. So, if you want to be more precise in generator settings, choose the Hayward W3AQR15 AquaRite. Otherwise, if you have a Pentair filtration system and limited installation space, choose Pentair 520555 IntelliChlor IC40.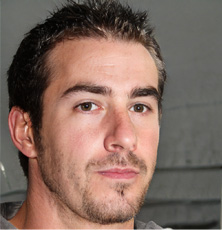 Hi! I'm Markus Robertson, and water is my passion.
Five years ago, I graduated from the University of California-Los Angeles and was going to become a professional marine biologist. However, my fate had other plans for me, and due to family problems, I had to find a more stable and well-paid job. I had only one wish for my job to be connected with water.
During this period of my life, I worked as a sales manager at Olympic Pool & Spa Supplies. The job helped me learn everything about swimming pools and related pool equipment, as well as how to choose the best option and what to pay attention to.
Having worked there for three years, I decided to start my own blog about pools, where I can tell people about the best new pool equipment models and share my knowledge and experience.
A marine biologist by education, I became a pool blogger by trade. Now I'm glad I can help the guests of my store and the visitors of my blog know a lot of exciting things about pools, their types, best pumps and filters, necessary equipment maintenance, and so on.
I welcome all people who want to choose a proper basin and the stuff to my blog! Hope you'll find this information interesting and useful!