Just an F.Y.I. there are
affiliate links
in this post, and if you click any of those links, we will earn a small commission.


No matter how old and businesslike you are – everyone adores water recreation activities. Inflatable boats are an affordable, quick, easy, and safe way to get maximum pleasure from summer vocations by the water. And we don't even mention fishing fans.

Being the leader in the field of inflatable products, Intex provides us with a reach selection of boats and kayaks. According to reviews, customers mostly highlight two brand series. So, let's entrust them and look for the best inflatable boat in the Intex Challenger vs Explorer comparison review!

We'll scrutinize six models, three by each series:


Each has a different seat and weight capacity, accessory kit, and price. Altogether, boats cover all niches, so you'll definitely find yourself a perfect option.

Main Differences Between the Models
To start with, let us highlight the most important Intex Challenger vs Explorer differences:

First of all, these products belong to different groups. We've got three kayaks and three regular boats.
Secondly, the number of passengers each model can fit differs too. Today, we'll discuss boats for one, two, and three people. Consequently, we'll also deal with different weight capacities. The smallest units hold 220 pounds, while the largest are designed to withstand 440 pounds.
Also, kayaks feature individual inflatable seats for each person, while boats have nothing but a free floor.
Boats and kayaks are made of vinyl, nylon, heavy-duty PVC, puncture-resistant fibers. Which one is made of which? Let's see it below.
Most models are divided inside into two air chambers. However, the Challenger boat and the Explorer K2 kayak boast three chambers.
All Intex inflatable products provide us with free oars. But depending on the model you choose, you'll get one or two oars of various lengths, designs, and materials.
Finally, accessory kits differ pretty much. All include pumps and repair patches, but some units provide cargo nets and carry bags.
Comparison Table
Seating and Weight Capacity
Materials
puncture resistant vinyl with the welded Dura-Beam Technology and high-strength polyester fibers
puncture resistant vinyl with the welded Dura-Beam Technology and high-strength polyester fibers
heavy-duty, puncture resistant PVC
heavy-duty, puncture resistant vinyl
Oars
1 aluminum two-sided oar (84")
2 aluminum two-sided oars (86")
2 plastic French oars (48")
2 aluminum two-sided oars (86")
2 plastic French oars (48")
2 plastic French oars (48")
Accessories
repair patch, cargo net, carry bag
repair patch, cargo net, carry bag
Last update on 2023-12-03 / Affiliate links / Images from Amazon Product Advertising API
Fans of kayaking will hardly pass this model. A compact, durable, and affordable Intex Challenger is designed for true water entertainment.
As you can guess from the name, the model provides one seat for single rest. An inflatable construction includes inflatable I-beam floors for stability, one soft seat with backrest, and one aluminum oar, and a removable skeg on the bottom.
The manufacturer helps us with manual inflation with its high-output manual hand pump included. Intex own vinyl materials and 2 separate air chambers ensure resistance to deflation. Anyway, it also comes with a repair patch, just in case.
Simpler inflation and full design make this Challenger suitable both for beginners and experienced kayak lovers.
The unit also features a convenient cargo net if you'd like to take something with you. Take the kayak with you wherever you go, thanks to its compactness and weight.
So, as we said, Intex Challenger 1-Person Kayak suits users of all experience levels. You get a nice inflatable product for rest on ponds, lakes, and mild rivers.
attention
However, please pay attention that the model is not designed for professional extreme rafting and passing river rapids. Also, tall people may face difficulties because of limited space and weight restrictions.
Pros
easy-to-use product for beginners and experienced people
offers everything for safe and comfortable rest
inflate and deflate the unit quicker with a pump included
durable, puncture-resistant materials
comes with a free repair patch
2 air chamber design for safety and durability
comfortable adjustable seat
an aluminum oar included
additional storage area with a cargo net
affordable price
Cons
is not suitable for extreme rafting
not very convenient for tall and heavy people
may leak like all inflatable products
But if you prefer company, we recommend you pay attention to Intex Challenger kayak for 2 persons. In fact, the product is almost a twin of the 1-Person model. What are functional differences?
Well, as you see, materials and basic construction stayed the same. We get 2 air chambers, an I-beam floor, and even a lovely, useful cargo net.
But two people means 2 separate inflatable seats. You can adjust their positions or remove them at all if unnecessary. And each «passenger» gets his/her own oar. The kit includes two collapsible aluminum paddles.
Also, more people means more weight capacity. This Challenger withstands almost dual load, but unfortunately, limited space is still not pretty comfortable for tall people.
Apart from the oar number, customers own the same accessories. Intex equips us with a high-output pump, a removable skeg, a repair patch, and a carry bag for storage and transportation.
So, the Intex Challenger 2-Person kayak also suits all users who'd like to have calm rest by the water. As usual, no busy and wild rivers.
Pros
simple installation and use
easy to inflate and deflate with a pump included
durable, puncture-resistant materials
enough space for two people
two individual (removable) seats
two oars included
greater weight capacity
wide accessory kit with a repair patch and a cargo net
2 air chamber design for safety and durability
Cons
pricy
is not suitable for extreme rafting
not very convenient for tall and heavy people
seats may also feel inconvenient
may leak like all inflatable products
And here is the third representative of the Challenger series. This time, we deal with a regular boat that features lots of advantages.
First of all, the unit lacks a kayak design with separate seats. However, it's rather a plus as you can make yourself comfortable in a way you like (and regardless of your height). The model also holds two people (and there is a 3-person option), but the weight capacity is slightly bigger than in the 2-Person kayak.
Secondly, engineers provided 3 air chamber design for even better durability and safety in the water.
We also love built-in oar locks and oar holders that contribute to the ease of rowing. Two short, one-end oars are included, but there are integrated motor mount fittings if you prefer motors.
The kit traditionally provides us with a high-output pump and a repair patch. Unfortunately, no cargo net is included.
Intex Challenger 2 boat is heavy-duty and puncture-resistant. It's definitely worth buying, especially mentioning its price not so high.
The only thing users don't like here is oars. They are too short and non-durable, so rowing takes pretty much effort and time.
Pros
more space for two people
greater weight capacity
3 air chambers including inner auxiliary chamber inside the hull
faster inflation with a pump included
heavy-duty, puncture and UV-resistant
has motor mount fittings
has special oar locks and holders (two oars included)
come with a repair patch
affordable
Cons
though 3 air chambers are safer, they take more time to inflate
short, flimsy oars
may leak
Here is one more Intex kayak model for pair rest. Close Intex Challenger vs Explorer K2 comparison shows the series are not very different, especially concerning kayaks.
The Explorer K2 features changed the design but not the construction. The unit provides us with well-known dual seats, two oars, included skeg, and other crucial accessories like a high-output pump, a storage bag, a repair patch.
We'd recommend you choosing Explorer if you need a wider product. Besides, it should last longer thanks to triple air chamber construction.
Also, this is a more affordable choice compared to other Intex 2-Person kayaks. Fans of vocations by smaller bodies of water (lakes and mild rivers) will appreciate it.
If you're speaking about drawbacks, they include longer inflating time and quite compact inner dimensions. Besides, we now lack our lovely cargo net, so you won't be able to take some useful things with you.
Pros
easy to use even for beginners
easy to inflate and deflate with a pump included
puncture-resistant materials
wider construction
3 air chambers for durability
two individual (removable) seats
two oars included
users also get a repair patch and a storage bag
nice weight capacity
more beneficial price
Cons
is not suitable for extreme rafting
still quite limited space inside, and seats may also feel inconvenient
no cargo net included
may leak
Customers on a very tight budget that are not ready to spend more than $50-$70 on an inflatable boat will love our next competitor.
The budget product offers us nylon and rubber body separated into two air chambers. Inside, there is I-beam inflatable floor and no additional elements like seats. The manufacturer states the unit is suitable for 2 people. But we'd rather recommend it for an adult and a kid because of a very limited weight capacity (210 lb. only).
Unfortunately, a small price means certain limitations in kit diversity. Customers get the simplest and cheapest Intex manual pump and 2 oars but no cargo nets. There are also built-in oar locks and a grab rope on the bow. Luckily, a repair patch is also included.
So, those who need an affordable boat for a couple of seasons without extra accessories and super large capacity will like Intex Explorer 200. Still, many users may wish longer service life and a better kit.
Pros
very affordable option
simple and compact construction
suits both for rest, fishing, and even for kids
2-person declared seat capacity
2 air chambers
oar locks and a grab rope on the bow are provided
simple pump, 2 oars, and free repair patch included
Cons
not durable materials (no puncture and UV resistance)
small weight capacity
may leak
Intex Explorer 300 boat is a bigger twin of the previous model. The main reasons to get this device are increased weight and passenger capacity and an improved accessory kit.
In general, the boat stays a budget option for family use. Currently, it costs not more that 100$, which is ok for many customers. For the money, we get a product for three people, that what the manufacturer states. Let us correct the statement by saying that it's big enough for three kids. But when it comes to adults, no more than two people will fit.
While the
Explorer 200
lacked some items or offered the simplest, the 300 model comes with our favorite high-output manual pump, 2 French oars, and a repair patch.
The boat itself provides two built-in oar locks and a grab handle. Also, the body consists of two air chambers.
So, Intex Explorer 300 will suit family customers with a limited budget. It's more beneficial due to a richer kit. We also recommend it for kids and adults and even family use as far as the weight capacity allows.
We'd like to see more durable materials, though, and better oar quality.

Pros
nice model for family use
fits 2 adults, 3 kids, or 1 adult and 2 kids
simple and compact construction
2 air chambers
wider kit with a pump, two oars, and a repair patch
oar locks and a grab rope on the bow are provided
affordable
As you see, Intex Challenger and Explorer boats share lots in common. During the models' description, we highlighted several differences, but how can they influence our choice? Let's compare all models separately and in more detail.
Face to Face Series Comparison
Design and Dimensions
Design and dimensions are much more essential boats' characteristics than one may think. They determine your safety and comfort of use. A bright boat is visible from anywhere on the water, and a large inner space means you can make yourself comfortable inside.
Here is the list of dimensions and weight of all six models.
Intex Challenger 2-Person Kayak:
30″ x 15″ x 138″
33.53 pounds
Intex Explorer 200 Inflatable Boat:
And speaking about design, let us mention that all models offer sporty and fun streamlined design made in bright yellow, orange, green, and blue colors for visibility in the water.
verdict
Boats are the winners in terms of compactness and lightweight. They are easy to store, carry, and inflate alone, while the inner space is still ok for a couple of people. Kayaks feel heavier. However, the difference is not dramatic. For some reason, they may become a better choice for those afraid of boat toppled over in windy weather.
Material


How long will your inflatable boat or kayak last? This directly depends on the materials. So, what will we see if we compare Intex Challenger vs Explorer series?

For obvious reasons, the Challenger 1-Person and 2-Person kayaks are the same products with different dimensions. Both are made of durable, puncture-resistant vinyl. The manufacturer also provides us with more information on seaming. So, here, they use the welded Dura-Beam Technology, which is comprised of thousands of high-strength polyester fibers.
Their Challenger boat brother refused vinyl. It features simpler seaming but equally durable, heavy-duty, puncture-resistant PVC.
Intex Explorer K2 kayak is more similar to Intex Challenger K2 kayaks as it has rugged, heavy-duty, puncture-resistant vinyl, too.
The last two inflatable models, Explorer boats, are made of the simplest materials. The manufacturer uses nylon and rubber. Unfortunately, we see no additional puncture protection.
verdict
The picture is quite cleaner. Intex Explorer 200 and 300 boats are the worst when it comes to material durability. You can get them as cheap entertainment products for a couple of seasons.
Intex Challenger boat will withstand more tests, so it's our middle option.
If you need ultimate durability and ready to pay for it, please try Intex Challenger and Explorer kayaks with vinyl walls and reinforced seams. Intex Challenger and Explorer K2 are our winners and the most durable inflatable boats.
Seating and Weight Capacity
Intex Challenger 1-Person kayak is designed for individual use and can hold up to 220 pounds or 100 kg, which is more than enough for an average user.
The Challenger and the Explorer 2-Person kayaks double the number of passengers and, consequently, double the weight capacity. Now, the both K2 models allow for 400 pounds or 180 kg on board.
If you're looking for a boat for two, you'd better try the Intex Challenger boat. The unit easily withstands even greater weight up two 440 pounds or 200 kg.
And Intex Explorer 200 and 300 boats can fit two and three people, respectively. For this reason, their weight capacities form 210 pounds or 100 kg (in the 200 model) and 410 pounds or 180 kg (in the 300 model).
important
Unfortunately, we have to admit that heavy and tall people will feel rather uncomfortable even in the biggest boat.
Also, the comparison shows that while Intex states the same seat capacity in various models, their real weight capacities differ pretty much. This especially concerns the Explorer 200 and 300 inflatable boats. They can fit two and three people, but only if we're speaking about kids. Few adults can boast the necessary weight to use the boats in pairs.
verdict
As you see, the manufacturer has various sizes. The Challenger 1-Person and the Challenger boat are our winners for those who need optimally comfortable boats for one and two users.
We wish for more space and weight capacity for the 2-Person kayaks. However, they still can hold pretty much for inflatable products.
It's Intex Explorer boats that deceive us a bit. We'd recommend using them for 2 and 3 kids or for family trips when you have one parent and 1 or 2 kids onto the boat.
Floor and Seats


Consequently, the number of presumptive passengers is directly reflected in the number of seats. What can Intex Challenger and Explorer inflatable boats offer us here?
In fact, only kayaks boast traditional seats. Obviously, the 1-Person Challenger comes with one seat while its 2-Person brothers own two seats each.
The seats are absolutely identical in design and appearance. All feature I-beam construction and backrests for greater support and softness. They are separated from the main inflatable body and are inflated separately either.
Once the kayak is set, users install seats and adjust their position according to individual preferences and height needs. You can completely remove the seats if you'd like.
There are no seats or benches inside when it comes to boats, so you divide the inner space in the way you like most.
Let us also mention that all Intex kayaks and boats rejected simple thin and flat surfaces and offer us similar I-beam inflatable floors. In analogy with seats, they feel more comfortable and soft.
verdict
On the one hand, kayaks' seats ensure each person has his/her own seating zone and sit more conveniently. But on the other hand, you may not get so much space for yourself. In this respect, boats don't restrict you in any way, which is especially important for tall people.
Thus, we couldn't highlight a winner here. Choose according to your preferences.
Air Chambers


The simplest inflatable products store air in one air chamber. Their whole bodies are not divided inside with any partition. You'll inflate them much quicker, but in case of the slightest puncture, your boat will lose all the air in minutes. An unpleasant situation in the middle of the lake, isn't it?
More complex units boast inner divisions that form several air chambers. Each is equipped with its own valve, and inflation takes more time. But if one chamber has a leakage, the boat will still keep most air and stay afloat.
important
That's why all our Intex competitors feature several separate air chambers.
Despite the great similarity, Intex Challenger K2 and Explorer K2 differ in this characteristic. The Challengers (both 1 and 2 seaters) have two chambers. Its improved Explorer rival comes with three chambers instead.
So does the Challenger boat. Being the most spacious product in our review, it quite predictably offers the biggest number of air chambers – three zones.
Both Explorer boats got two chambers.
verdict
As we said, the more air chambers, the safer your boat is. But at the same time, you'll have to spend more time inflating and deflating it. As usual, the choice is yours.
Stability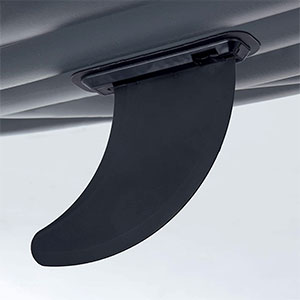 As far as we're speaking about inflatable boats and kayaks, we cannot hope for the top stability. Indeed, no one recommends making sharp movements inside, rock the boats, etc.
But a small tool called skeg can help us improve our precarious position. Skeg looks like a fin and is attached to the boat bottom.
Having wider bottoms, boats are steadier in this respect. Kayaks need additional support, so these are only Intex kayaks that come with removable skegs.
Oars


Intex shows unprecedented generosity! All its inflatable products discussed in the article come with oars in the kit. How do they differ? Let's find it out.
Though all oars are collapsible for easier storage and transportation, they differ in number, length, and materials.
Kayaks feature longer and more durable aluminum two-sided oars. Each passenger gets his own paddle. Consequently, the K1 has one oar, and its K2 twins have two oars. The length also varies – there are one 84″ and two 86″ units.
Boats cannot boast of aluminum oars. The manufacturer complemented them with simpler plastic French paddles. However, all models received two units each. And only they offer us convenient oar locks and holders. The length of the oars is 48″.
verdict
We liked kayak oars more due to their improved durability. However, many users claim all oars are basic-leveled. So, if you want to paddle faster, you'll probably have to buy more professional paddles anyway.
Accessories
By the way, Intex amazes us not only with free oars. Though its inflatable kayaks and boats are pretty cheap, their kits include lots of extra tools.
Pumps are the most useful of all. All models come with an Intex high-output Double Quick air pump. Intex Explorer 200 is the only exception that received a simpler and smaller Intex pump. Perhaps, this is a temporary decision, and we'll get a regular high-output pump soon.
Let us state at once that all pumps are manual, not electric, so inflation is not very fast. Anyway, as a gift, pumps are nice, useful, and free complements to the kit.
Also, all products have repair patches, the usefulness of which cannot be overestimated when dealing with inflatable goods.
And finally, only Challenger kayaks feature cargo nets – accessories that organize us additional storage space right in the boat. And only kayaks have storage bags.
Buyer's Guide – How to Choose the Best Inflatable Boat?
Inflatable boats are very popular and multi-purpose products. Some people buy one for quiet family vacations by the water; some need a boat for fishing. And many people complement boats with motors and use them as a full-featured vehicle.
Regardless of your goals, an inflatable boat must ensure your safety in the water. And certainly, we all want to get as durable and comfortable product as possible. Here are some moments, observation of which will help you get a worthy model.
Materials
First of all, you need to decide on the type of material from which a boat should be made. The most popular materials are common PVC. Such products are not resistant to external damage and sunray impacts. However, their low price attracts many customers. You can get such a boat for calm, relaxing beach holidays and swim in mild lakes and rivers but not for hunting, fishing, and long-distance trips.
On the contrary, reinforced PVC with special anti-UV and anti-puncture films is a much stronger and more durable material. Here, you may pay almost twice more, but your boat will not be afraid of long-term storage in a wet place and will withstand high pressures and mechanical impacts.
Method of Seam Connection
There are several ways how manufacturers connect seams. We'll highlight the two most widespread.
Welding Method: The pre-cut fabrics are welded together to form an extremely durable and waterproof seam that can withstand high working pressures. As a rule, after welding, the seams of inflatable products are glued from the outside with a narrow tape, which serves as additional protection against air passage and protects the welded seams from external damage.
Glue Method: We can divide it into two types of gluing – hot and cold. In both cases, the material pieces of fabric are glued together. It depends on the type and temperature of the glue used.
In general, both methods of making an inflatable boat are equivalent and do not have strong advantages that distinguish them from each other. However, from our point of view, the first method provides dual protection.
Number of Air Chambers
On the one hand, the more air chambers you have, the longer your boat will last. If you've got a puncture, you'll quickly identify its location. And your boat will never lose all the air at once in the middle of the lake.
But on the other hand, several chambers mean longer inflation. You'll open each chamber's valve to inflate and deflate too. So, here the choice is yours. But we'd recommend a safer option.
Boat Size
This is one of the main factors that determines almost all other actions when choosing an inflatable boat. The size directly affects your comfort, the number of passengers, weight capacity, the power of a motor (if you need one), and the weight of the boat itself.
There are many size options, so let us only state that the smallest models up to 3 m in length better suit for 1-2 persons. They are compact in transportation and storage, ideal for trips, and require 10-15 HP motors maximum.
If you need something more capacious and professional, choose models over 4m. These boats can hold 3-4 people, can work with very powerful motors. But you'll need some effort to transport it and install it.
Let us also briefly mention that the following factors may also influence your choice:

Boat color – bright models are better for rest as they are more visible in the water, i.e., safer. But if you need a boat for fishing, we recommend choosing plain, grey or green models that are less perceptible for fish.
Kit set – the more you get for free, the better. Some manufacturers include repair patches, pumps, storage bags, and even oars. But on the other hand, the quality of these extra tools usually are not very impressive.
Safe boarding – the presence of special boards on the boat is the key to safety, especially if we're speaking about kids.
Frequently Asked Questions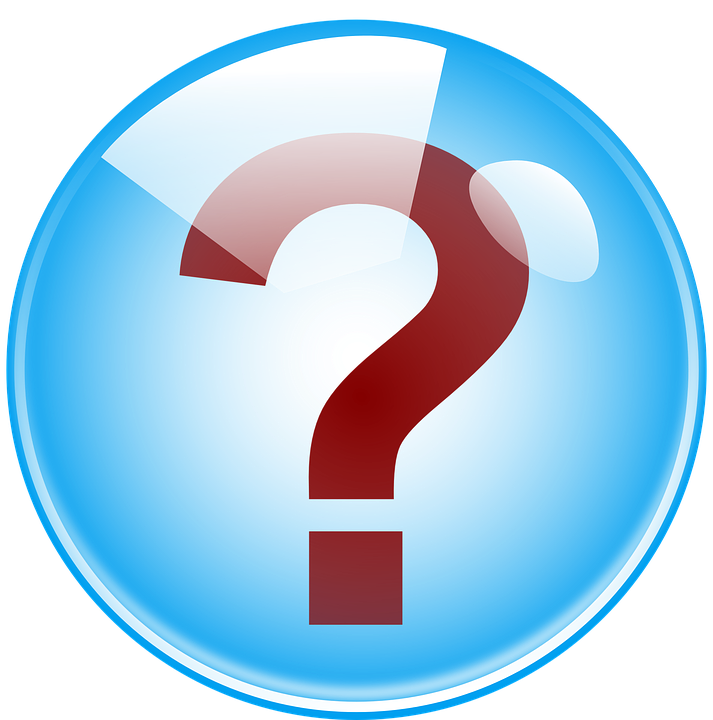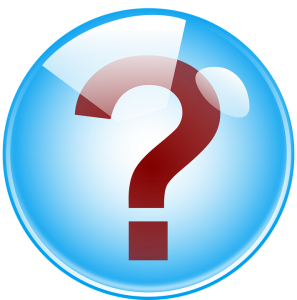 1. What is the difference between Intex kayaks and Intex boats? Which one to choose?
Kayaks have a unique elongated shape, individual seats, and two-side oars. As a rule, they can fit only one or two people. You cannot install a motor on your kayak. Thus, we'd recommend inflatable kayaks for individual or couple rest and calm tourist river hikes.
Boats do not strictly limit us in the number of passengers. They are easier in installation, have no seats, and work with motors. So, this is an excellent option for family use, vocation by the water. You can also use it as a water vehicle. Intex Challenger 2-Person boat is the best inflatable boat by this Chinese brand. It's made of heavy-duty, puncture-resistant materials, can hold up to 440 pounds, has built-in motor fittings and oar locks and holders. Other Intex boats are simpler in materials, weight capacity, and accessories.
2. What is the best Intex inflatable boat for kids?
We'd recommend choosing Intex Explorer 200 and 300 boats for children. They are bright, stable, not too large, come with free oars. Besides, the models are quite cheap, so you won't regret it torn, or your kids got bored of it after the first season.
3. Are inflatable kayaks and boats hard to paddle?
In fact, inflatable kayaks and boats are not any harder to paddle than regular solid kayaks and boats. The only complication may lie in the oars they come with. Usually, manufacturers add cheap and simple oars that do not cope with their tasks properly. You can replace them with better paddles and enjoy your inflatable product.
4. How long do Intex inflatable boats last?
Intex ensures its inflatable boats and kayaks with a 90-day limited consumer warranty. That means the manufacturer guarantees its products will last at least one season.
The actual service life will depend on your compliance to safety use rules and maintenance. However, on average, Intex inflatable boats last for two-three seasons.
Conclusion
If you're looking for an inflatable kayak, we can safely recommend you all Intex kayaks. The Explorer K2 features a wider body and a more beneficial price, and Challengers are better due to their cargo nets. Tourists, hike fans will definitely appreciate their compactness, easy installation, and durability.
Challenger boat becomes the winner of our comparison in the boat category. This is the best boat because it's made of more durable materials, offers the largest weight and actual seating capacity. Besides, this is the only boat that comes with motor mounting fittings. If you need a boat for family trips, don't look any further.
We don't really like their weight and seating capacities and materials when it comes to Explorer boats. But, they have nice kits and the most affordable prices. Besides, we consider them the safest for kids. So, we'd choose these products for family vacations and as a penny alternative to routine inflatable mattresses.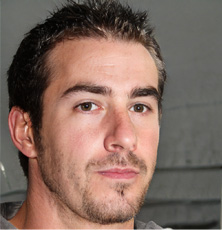 Hi! I'm Markus Robertson, and water is my passion.
Five years ago, I graduated from the University of California-Los Angeles and was going to become a professional marine biologist. However, my fate had other plans for me, and due to family problems, I had to find a more stable and well-paid job. I had only one wish for my job to be connected with water.
During this period of my life, I worked as a sales manager at Olympic Pool & Spa Supplies. The job helped me learn everything about swimming pools and related pool equipment, as well as how to choose the best option and what to pay attention to.
Having worked there for three years, I decided to start my own blog about pools, where I can tell people about the best new pool equipment models and share my knowledge and experience.
A marine biologist by education, I became a pool blogger by trade. Now I'm glad I can help the guests of my store and the visitors of my blog know a lot of exciting things about pools, their types, best pumps and filters, necessary equipment maintenance, and so on.
I welcome all people who want to choose a proper basin and the stuff to my blog! Hope you'll find this information interesting and useful!