Polaris Vac Sweep 65 Pool Cleaner: Introduction
This is automatic easy to install above the ground pressure pool cleaner. It vacuums and cleans the sides of any size of above the ground pool.
With this, you can clean your pool in three hours with a lot of ease and less hassle. Normally we clean pools at least three times a week to ensure they are safe to use and that they are always spotless. Just imagine having a device that can brush, skim as well as vacuum your pool at the same cleaning time?
Polaris Vac Sweep 65 does all the hard work for you leaving you with spotless pool and ready to use at all time. The time needed to clean the pool using the Polaris 65 depends on the size and depth of the particular pool, it takes from 2- 4 hours to clean most sizes of the above ground pool.

How does it work?
Polaris Vac sweep 65 works by creating pressure that comes from the returning clean water of the pool. This water also creates waves which hit against the walls of the pool releasing dirt and debris.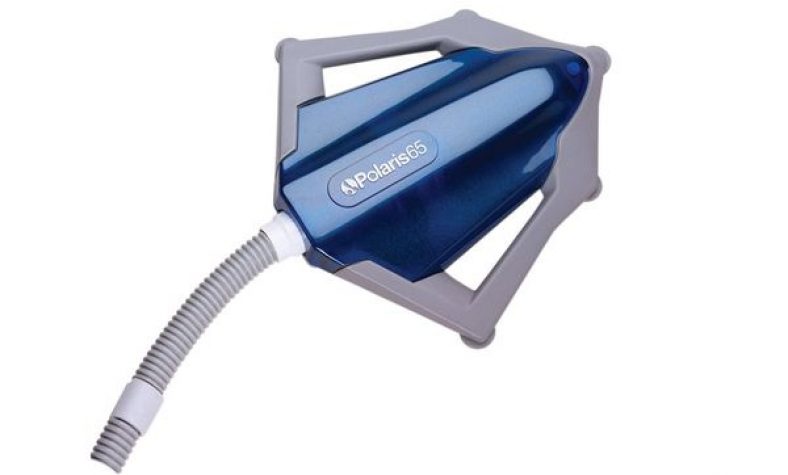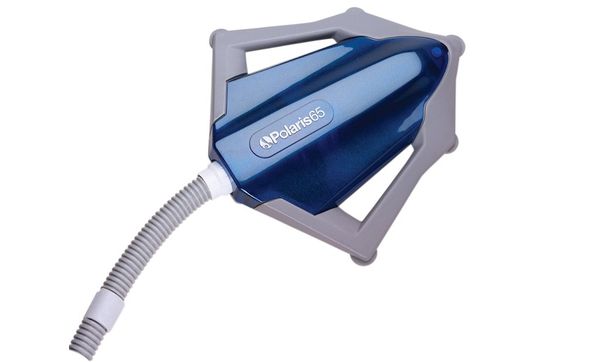 According to the information contained on their website, Polaris Vac Sweep 65 is a good automatic pool cleaner in that unlike other suction and vacuum cleaners which bring debris into the vacuum's filter and pump. Polaris 65 catches and holds the debris in its drag bag as it sweeps and collects debris across the pool floor. Gentle water jets created by water waves push the dirt into the drag-bag, while the top floating head unit on the surface helps move debris and dirt toward the skimmer.
What are the features of Polaris Vac sweep65
According to the Amazon product review, this product is easily installed and is powered by the pressure of the clean water returning to the pool leaving filters to eliminate contaminants. It operates with several pumps and filtration systems that are normally found in the aboveground pools, and sweeps and vacuums the bottom and the sides within three hours. Its unique filter drag bag removes big debris like pebbles before it reaches the pump hence longer life to your filtration system. Polaris 65 have patented jet sweep which blows water jets against the pool wall hence loosen up debris in places where it is hard to reach, and then it sweeps it into an easy to remove filter bag.
It has a backup valve which acts as the savior. Sometimes as the cleaner moves on water it gets stuck on stairs or the corners. This backup valve kicks and diverts the water flow to a section of the hose which creates pressure and lifts the cleaner which allows it to move to another section of the pool. This is according to swim university publication.
How do you install Polaris Vac Sweep 65?
The product comes with an easy to install manual for you. The manual contains information on:

Installation instructions.
Installing the universal wall fitting.
Adjusting the floating horse.
Operations.
Maintenance.
Pros and cons of Polaris Vac sweep 65 pool cleaner
Pros
First, the hose pipe of this product is much improved over the other vacuum cleaners
It is cheap compared to other products.
It is easy to be installed.
It is robotic (automatic) hence it works on its own so no need for supervision.
Does not require a booster pump.
Suitable for vinyl and fiberglass pools.
Works in pools with an uneven bottom.
Cons
Due to its long hose, it tangles itself up forcing the owner to uncoil it often; no one wants to spend most of the time untangling a hose
It requires adjustments of pressure as low pressure will make the cleaner not work.
The hose requires being laid out in the sun for a few hours to remove latent memory from the coils. ( latent memory is that which makes the hose move in one direction only)
Repairing of the Polaris 65
Polaris Vac 65 works in swimming pool water which have chlorine and pool chemicals hence there is need to maintain the machine to ensure it is effective and long lasting. Most of this products tend to sink on one side or turn bottom-side-up. To ensure it works properly you should ensure that the connecting hose turns easily in the connecting joints.
Flipping over is caused by water from the pool leaking into the float. To repair this, check for water insides the floating parts and ensure its empty. Also, ensure that the rubber washers located at the grain plugs are completely sealed. Ensure that all water jets are functioning properly because any clogged jet may result to tipping over of the unit.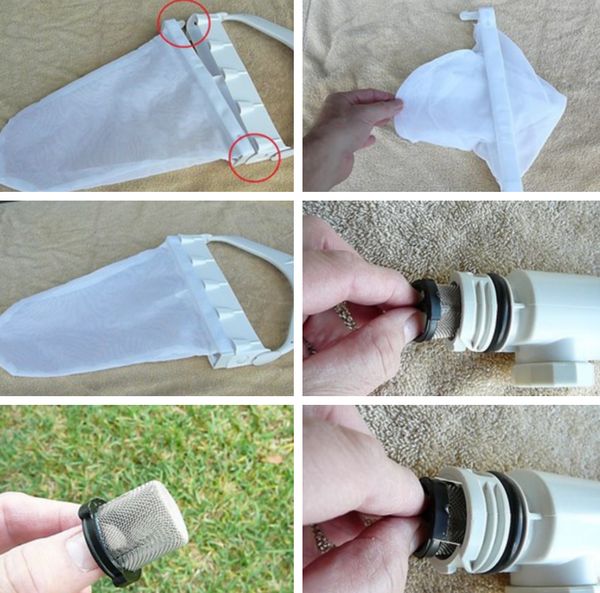 If the unit goes one way, it may have been due to worn out or cracked rubber ring which may give way to water pressure and therefore clog or block the piston in the cylinder. The solution to this is to replace the large o-rings by buying in the auto parts supply store or machine shop. Use super glue to join the ends of the rings. To repair any faulty seals and piston, remove and clean the piston when outside compression rings and ensure there is nothing hindering them that may prevent them from making a tight seal.
Conclusion
Polaris Vac sweep 65 is easy to use pool cleaner. With its ability to clean the entire swimming pool in just three hours or less, it makes routine maintenance of your pool less tedious. It can last for long as evident in customer review where it has lasted for more than 13 years hence giving you value for money. The suppliers are always ready to provide any after service requested. Besides coming with a 1-year limited warranty, the spare parts are readily available to you.
As we have noticed there are both advantage and disadvantage of this product, and it is useful as it will ensure we spend more time swimming and sun basking rather than cleaning the pool. To see how Polaris 65 works, please watch this video.
Frequently Asked Questions
1. How does Polaris Vac Sweep 65 work?
The cleaner attaches to the pool pump and creates water pressure. This water washes off and hits debris, chich comes into a filter bag.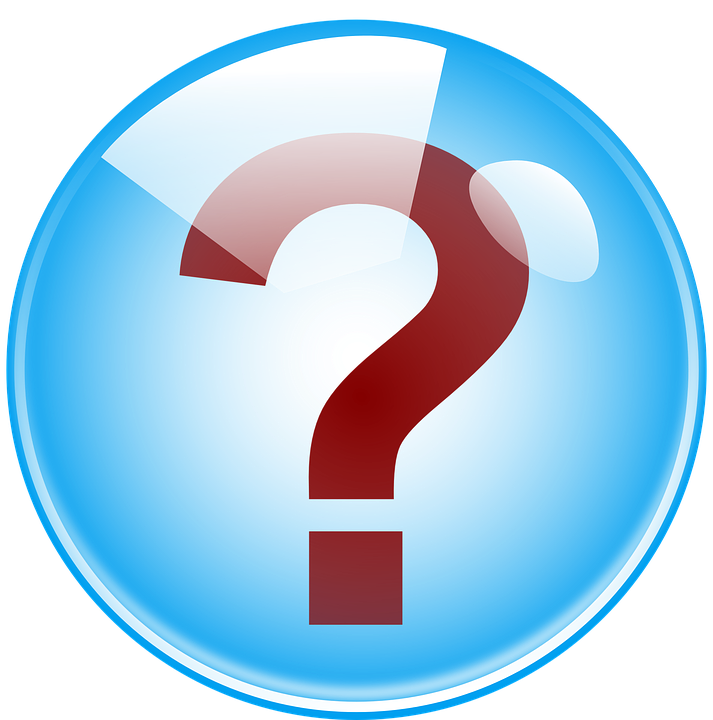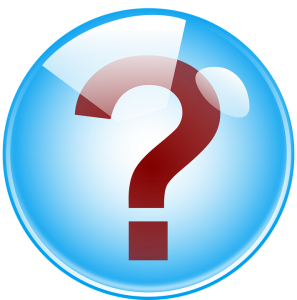 2. Is Polaris Vac Sweep 65 suitable for inground pools?
This cleaner unit is not designed for inground pools, so the manufacturer doesn`t recommend its usage in basins of this type.
3. How long is the hose of Polaris Vac Sweep 65?
Polaris Vac Sweep 65 uses a 24 ft floating hose.
4. How does Polaris Vac Sweep 65 filter pool water?
The pool cleaner catches large and medium debris like leaves into its filter bag. However, it has som difficulties with fine debris like sediment and algae.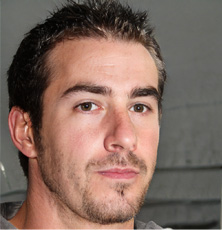 Hi! I'm Markus Robertson, and water is my passion.
Five years ago, I graduated from the University of California-Los Angeles and was going to become a professional marine biologist. However, my fate had other plans for me, and due to family problems, I had to find a more stable and well-paid job. I had only one wish for my job to be connected with water.
During this period of my life, I worked as a sales manager at Olympic Pool & Spa Supplies. The job helped me learn everything about swimming pools and related pool equipment, as well as how to choose the best option and what to pay attention to.
Having worked there for three years, I decided to start my own blog about pools, where I can tell people about the best new pool equipment models and share my knowledge and experience.
A marine biologist by education, I became a pool blogger by trade. Now I'm glad I can help the guests of my store and the visitors of my blog know a lot of exciting things about pools, their types, best pumps and filters, necessary equipment maintenance, and so on.
I welcome all people who want to choose a proper basin and the stuff to my blog! Hope you'll find this information interesting and useful!