Just an F.Y.I. there are
affiliate links
in this post, and if you click any of those links, we will earn a small commission.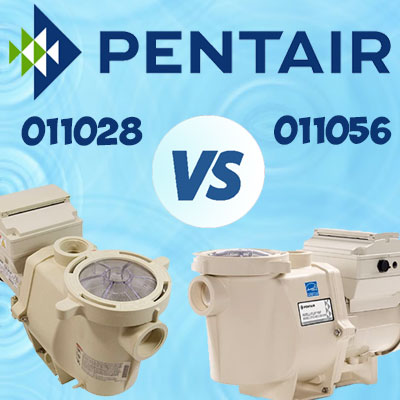 If you are an owner of a pool in your backyard, it is vitally important for you to keep it clean and safe. The best method to keep it clean is to acquire an appropriate, effective pool pump to remove harmful particles from the water. The filtration pump should be unique for your specific pool needs. The pump is the core of the water circulation system. It has to clear debris and mix chemicals effectively.
However, using the filtration pump has its disadvantages. The main is the immense and continuous energy output resulting in huge electricity bills. In addition, the traditional two-speed pumps take a lot of power, so they are not convenient for areas with strict recommendations and limitations on energy use. Therefore, Pentair has developed a variable speed pool pump and successfully introduced it to its clients. The fantastic energy efficiency has attracted attention and been highly appreciated by users.
It is rather difficult for an average pool owner to decide which pump is best for their needs. Therefore, while shopping for a new Pentair pump, it is essential to distinguish between the model names and technical characteristics. It may seem that there is only a slight difference between IntelliFlo and IntelliPro product lines or between IntelliFlo VS and IntelliFlo VSF models.
If you try to understand what features differ, you will end up with a big headache. That's why you need a professional to help you. However, in case you are accustomed to making household decisions yourself, this article will be pretty helpful for you because we provide the information on the basic differences, pros and cons, and technical parameters of different Pentair models, as well as valuable tips on their use based on our experience and reviews of other customers on independent websites and forums.
Comparison table
Dimensions
23.41'' x 10.8'' x 13.1''
Installation
Rotatable keypad with the optional wall-mount kit
Rotatable keypad with the optional wall-mount kit
Motor
3 HP magnet motor with additional built-in diagnostics
Flow Rate Control
Built-in timer to ensure the optimal speed
Built-in pre-programmable control for water flow changes
Compatibility
IntelliTouch, EasyTouch, SunTouch controls, and others
IntelliTouch, EasyTouch, SunTouch controls
Dimensions
23.41'' x 10.8'' x 13.1''
Installation
Rotatable keypad with the optional wall-mount kit
Motor
3 HP magnet motor with additional built-in diagnostics
Flow Rate Control
Built-in timer to ensure the optimal speed
Compatibility
IntelliTouch, EasyTouch, SunTouch controls, and others
Installation
Rotatable keypad with the optional wall-mount kit
Flow Rate Control
Built-in pre-programmable control for water flow changes
Compatibility
IntelliTouch, EasyTouch, SunTouch controls
Last update on 2023-12-04 / Affiliate links / Images from Amazon Product Advertising API
The Pentair Company and Its IntelliFlo VS vs. IntelliFlo VSF Pumps Comparison
The industry of swimming pool equipment has only several manufacturers, like the automobile industry. When you decide to buy a car, you may have only several brand options in your area. The same is true about the pool and spa industry. There are only three producers here that dominate the market – Pentair, Hayward, and Zodiac. It is difficult to argue which of them is better. It is the same as saying that Ford is better than Toyota. Every company has its strong and weak features and points you should know and consider.

All in all, if you opt for Pentair, you will never regret that. Anyway, the testimonials of the pump users prove the highest quality of all the Pentair pool equipment and accessories. High-end constructors and installers would also recommend Pentair. If you decide to buy a new pump for your home pool, and your budget allows for it, Pentair is our responsible recommendation. When you choose it, you will be sure that you have made your investment in the high quality and reliability embodied in this piece of equipment.
So, let's look at the Pentair Variable Speed Technology for Pool Pumps. It is pretty innovative because such technologies have never been used in this industry before. Pentair has managed to introduce something of very high quality and a long lifespan that turned out quite energy-efficient and almost silent in its operation.
The US Environmental Protection Agency and Department of Energy set strict criteria for using energy in households. This is called Energy Star certification. Pentair's pumps have this certification for sure because they provide energy savings of up to 90% compared to conventional two-speed pumps. Pentair's pumps also have a built-in diagnostic system that ensures long service.
The technology uses an ultra-efficient magnet motor which can reduce noise and vibration. IntelliFlo also utilizes the TEFC (standing for Totally Enclosed Fan-Cooled) design. That helps produce the noise output of 30 dB. To compare, even the middle-range rainfall can produce a noise of 50dB. Isn't it amazing? If you prefer calmness and relaxation in your backyard, opt for the filtration pump with IntelliFlo technology.
Now, let's point out that there are two main model options and a range of variations that use Pentair Variable Speed Technology. They are IntelliFlo VS and IntelliFlo VSF. Let's have a look at their similarities and differences.
The main characteristic of the IntelliFlo VS technology is 8 speeds with an individual clock for programming these speeds. In addition, an LCD screen shows the present-moment wattage consumption and speed. So if you want to save energy costs, it's a perfect solution. Together with reliable performance, this technology makes the product line the most sold one globally.
As for IntelliFlo VSF, it is the first pump that allows for changes in the flow conditions. You can preprogram the flow rate to adjust it to the filtration cycle needed at the moment. The technology can be compared to the cruise control in your car.
verdict
If you want to ensure that your filtration system is reliable, opt for IntelliFlo VS + SVRS pump. This model features a built-in Safety Vacuum Release System. Its advantage is that the system detects the blockage in the pump and switches it off immediately, prolonging its lifespan.
This pump is highly energy-saving. It uses the 230-volt variable speed motor and is suitable for minimal plumbing. It is meant to reduce flow rates and enhance the efficiency of automatic chlorinators. As a result, chemical dispensers powered by this pump can work longer at a slower pace. That prolongs the pump's service life. Moreover, the pump is equipped with built-in diagnostics, detecting clogging and overheating for a longer lifespan.
The pump operates immensely quietly. It has a completely enclosed design with the fan cooling the appliance at 45 decibels. The device features 3 horsepower of force, and it does not occupy a lot of space with its 23.41'' x 10.8'' x 13.1'' dimensions.
The motor used in this appliance is characterized by integrated digital intelligence and a permanent magnet that sufficiently reduces the pump-related costs. In addition, the appliance is pretty versatile with your ability to program filtering, cleaning, and heating.
The pump can be paired easily with Pentair automation systems. You can buy any of them separately, and it is very convenient. The control keypad is integrated within the pump so that you can rotate it for easy access.
Pros
The water clarity provided by this pump is unbelievable.
The item is potent and energy-saving.
The installation goes on smoothly and effortlessly.
It is way more efficient than any other model.
You can turn up the speed whenever you want to.
Cons
It may leak from a factory seal between the motor and the pump.
The item can start making a high-pitch noise out of a sudden.
The pump uses a brand-new technology that allows for adjusting the changes in the flow rate. As a result, it resembles the cruise control in an automobile. In addition, the equipment has specifically designed filters for getting the needed amount of water for ensuring its clarity.
The appliance provides up to 90% energy savings, and it can be considered ultra-energy-efficient compared to other models with two speeds. Its unique characteristic is that the pump can ensure the highest efficiency at its peak performance.
The model is quite space-saving, too, with its approximately 16-17'' height and 28.5'' length. Its weight is 51.9 pounds, and it is pretty easy to install and maintain. The pump is considered one of the best with its variable frequency and speed. It can be installed to follow a specifically chosen flow rate program.
The program decreases or increases the motor's RPM to meet the needed flow rate. Your pool or spa system can benefit from such settings very much. As an owner, you will appreciate its maximum level of control. The appliance will run optimally throughout the whole cycle of filtration. It combines the variable drive technology, robust operation of its magnet motor, and onboard digital intelligence.
Pros
The installation is effortless.
The pump is super quiet.
The item is well worth its price.
The delivery is speedy and smooth.
It is pretty energy-efficient.
The equipment is quite convenient in use.
Cons
The installation instructions could be more straightforward and user-friendly.
The model is a bit rough, and the materials look cheap.
Pentair 011056 vs. Pentair 011028: Comparison of Characteristics
Now, we would like to compare the main technical characteristics of these two similar models. This comparison is based on our testing experience and independent customers' reviews.
Motor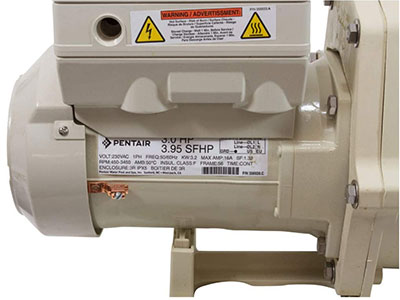 The IntelliFlo VS 011028 pump has a slightly improved 3HP magnet motor, and it features an enclosed fan-cooled technique known as TEFC. That is responsible for excellent sound absorption. In IntelliFlo VSF 011056, we experience the similarly quiet work of the motor, but it has some features to be improved.
The manufacturer states that their IntelliFlo product line uses the 'ultra-efficient permanent magnet motors, as used in advanced hybrid cars'. In VS, it produces up to 3 HP and features additional built-in diagnostics for the appliance's protection and its longer service life. The VSF version is designed for the settings for any specific speed and flow rate changes. It can be pre-programmed to increase or decrease the motor's RPM to meet the necessary flow rate and speed.
verdict
The VSF version has indisputable advantages for energy efficiency because the motor can be set at the specific speed due to the changing conditions. The VS motors have a built-in diagnostic system that can prolong their lifespan. So, the choice is yours.
Installation
The installation of both pumps is pretty straightforward. They are equipped with a rotatable keypad that allows convenient access to all the parts. The optional wall mount kit sold separately can ensure saving of the space. The installation kit is also relatively straightforward, and it facilitates the process. It does not take a long time. However, the installation instructions are more user-friendly for Pentair 011056 VSF.
verdict
We would prefer the 011056 VSF for its convenient installation. The space saving abilities are more apparent here. However, the dimensions of both pumps allow for convenient installation and maintenance. That is why you can choose the one which fits your space more perfectly.
Settings
The Pentair 011028 VS has 8 programmable speed settings with a built-in timer. That can provide the optimum speed and run time for maximum efficiency and energy saving. The 011056 VSF pump is the first of its kind that allows it to respond to even the slightest changes in your pool's environment. In addition, it allows for maintaining a preprogrammed flow rate.
verdict
The choice is the 011056 model because of its innovative adjustment system to the changing flow rate conditions. It allows for more energy savings. However, the built-in timer in the 011028 VS pump is also quite convenient in use.
Compatibility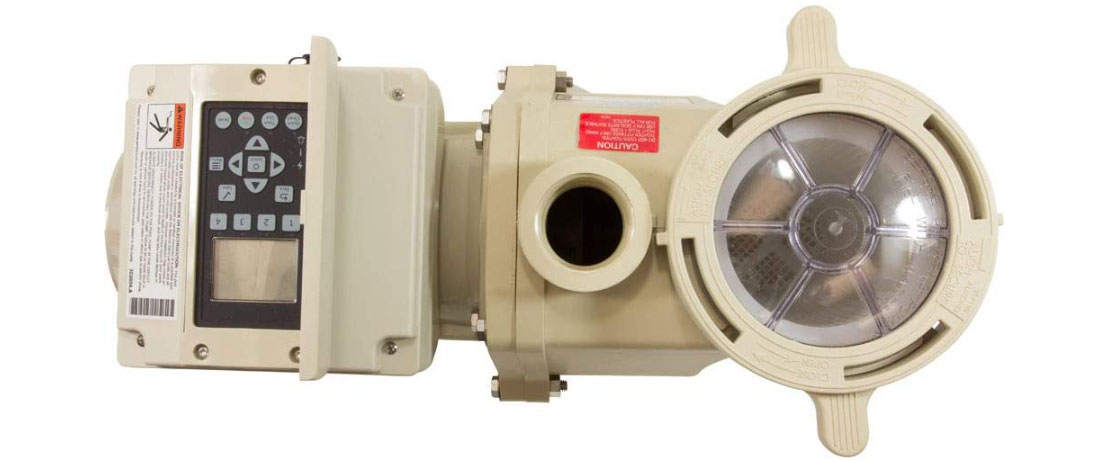 Both pumps have interfaces compatible with other Pentair products, namely Intellitouch, EasyTouch, and SunTouch pool and spa control systems. Because the compatibility of the 011028 VS model is more variable, you can use its digital controls for efficient management of the pool heating, lighting, water features, and spa jets.
verdict
The recommendation is 011028 VS here because it is compatible with more brands for pool and spa control, and it features more abilities for a variety in use. However, your choice depends on the real needs of the pump's usability. If you do not require constant changes and different control options, the 011056 is more straightforward in use.
Noise
Both pumps operate practically noiselessly at 45 decibels. That is possible due to the TEFC (Totally Enclosed Fan-Cooled) technology and low operating speed. However, some users often report the unpredictable high-pitch noise in the 011028 VS model in their reviews. That noise may be rather irritating, but it disappears as soon as it starts.
verdict
The 011056 model is more reliable in terms of its noiseless operation, no matter the similar technology used in both pumps. That is why we would recommend 011056 VSF.
Service Lifespan
Both models are pretty durable and can work smoothly and effectively for a long time. However, the 011028 VS pump is equipped with built-in diagnostics that protect the appliance from unpredictable changes in water flow, clogging and other issues. The pump is just blocked automatically and stops operating. This technology is pretty reliable, and your pump will work longer.
verdict
If you want to be sure that nothing unpredictable will ever happen to your pump, opt for 011028 VS. You will get an appliance with a longer service lifespan.
What Features to Consider in Your Pentair Variable Speed Pool and Spa Pump
Performance and Control
The efficient performance of the pump always depends on the size of the pool. If you want to get properly filtered water and smooth circulation of chemicals, keep to the recommended motor size and speed varieties. The motor of 1.5-2.0 HP is great for the medium-size pool. In this case, you get 3.0 HP with the Pentair 011028 VS and Pentair 011056 VSF models. It is enough for bugger pools.
The advantage of Pentair's variable speed models is their changeable speed settings to make the water flow correspond to any pool. In addition, there is a built-in timer to be certain that the pump operates at the optimum speed for the most appropriate amount of time.
Both pumps are compatible with the remote control options, such as IntelliTouch, EasyTouch, and SunTouch. It makes it possible to control the pump's performance from the indoors. You can easily manage the water quality, spa jets, lighting, and heating at a distance. You may also add a ScreenLogic interface to enhance the automated process and control from practically anywhere at any time. You will be able to operate your Pentair pump from your mobile, computer, or tablet.
Efficiency and Savings
One of the most practical reasons for you to switch to a variable speed technology in your pool pump is its potential for energy efficiency and cost savings. The IntelliFlo technology uses a state-of-the-art permanent magnet motor with technology similar to that in a hybrid car. Such a solution produces an outstanding level of estimated cost savings. That is provided by a specific motor design that allows for variable speed control and reduces the power consumption by 87%. You will see that your bills will go down at up to $1,500 savings per year.
You may think that these Pentair Variable Speed pool pump models are rather costly. Initially, it may look like that, but you are likely to observe a considerable cost return within the very first year of your pump use.
What Else Should You Take into Account While Buying Pentair's Variable Speed Pool and Spa Pumps
You may get lost entirely while choosing the Pentair's appropriate variable speed model. It would help if you were careful because it is a substantial investment. That is why it is important to look at some essential features that would fully comply with your needs before making the final decision.
Pentair's variable speed models can improve filtering, save energy and costs, and diminish the algae build-up in your pool. However, there are a few features that you need to consider in advance to make your purchase the most suitable and cost-returning one.
Size.
Do not think that, if your pump is big, it will work better. Your pump should correspond to the average flow rate and your pool's size.
The type of your pool.
It would be best to consider whether your pool is in-ground or above-ground. Of course, many models can be interchangeable, but in this case, it is better to find one that completely corresponds to the pool's type.
Installation.
Installation procedures are not just about plumbing and wiring. So, even if you are used to doing all household projects yourself, there is a need for an expert who can optimize the equipment and its settings to receive the smooth performance and the best possible energy use.
Final Thoughts
The pool pump technological advancements have never been so effective and convenient as in Pentair's pool and spa pump product lines. The introduction of variable speed pumps is pretty revolutionary in many respects. For those areas, for example, Florida, US, where there are certain water and energy use restrictions, the utilization of Pentair's multi-speed pumps is quite beneficial. Pool owners get complete control over the water quality and energy efficiency from any part of their household.
With Pentair's Variable Speed pool pumps, you will be able to enjoy a massive reduction in power bills, the clearest possible water without extra expenses, enhanced service lifespan and durability, diverse functionality, and just a lot of pleasure obtained from your peaceful rest and refreshment in your home backyard pool.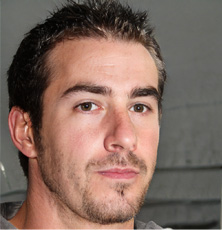 Hi! I'm Markus Robertson, and water is my passion.
Five years ago, I graduated from the University of California-Los Angeles and was going to become a professional marine biologist. However, my fate had other plans for me, and due to family problems, I had to find a more stable and well-paid job. I had only one wish for my job to be connected with water.
During this period of my life, I worked as a sales manager at Olympic Pool & Spa Supplies. The job helped me learn everything about swimming pools and related pool equipment, as well as how to choose the best option and what to pay attention to.
Having worked there for three years, I decided to start my own blog about pools, where I can tell people about the best new pool equipment models and share my knowledge and experience.
A marine biologist by education, I became a pool blogger by trade. Now I'm glad I can help the guests of my store and the visitors of my blog know a lot of exciting things about pools, their types, best pumps and filters, necessary equipment maintenance, and so on.
I welcome all people who want to choose a proper basin and the stuff to my blog! Hope you'll find this information interesting and useful!