Tag:

Polaris Robotic Pool Cleaner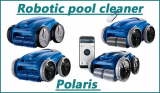 You will agree with me that Polaris has dominated the pool cleaning market. While the brand is famous for suction side pool cleaners, (Polaris 280, 360, 380 ...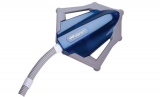 Polaris Vac Sweep 65 Pool Cleaner: Introduction This is automatic easy to install above the ground pressure pool cleaner. It vacuums and cleans the sides of ...