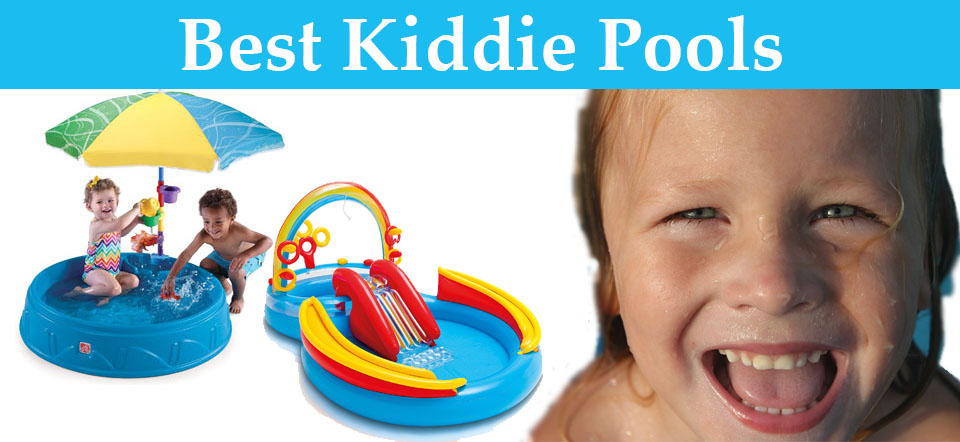 Summer is coming, and so is the scorching heat. Both adults and children are looking for ways to spend these hot days as pleasantly and safely as possible. Yup, I know what's on your mind! Taking a dip is the key to having a blast this summer. But swimming in the sea, river, or any other open water may be dangerous, especially for kids.
Swimming pools are the right option, combined with safety measures and fun.
Stationary basins are quite expensive and too deep for young children. The solution? The best kiddie pool! Also known as an inflatable or frame pool, it costs about $100 or even less. What's more, a pool is easy to install and maintain.
The market offers a wide variety of models. You can choose the smallest basin for a couple of toddlers or a medium-sized pool big enough for adults.
Regardless, you should make an informed decision when buying a kiddie pool. Here, I'd like to present the top 15 best swimming pools that will please every parent and child.
Best Kiddie Pool – Comparison Table
back to menu ↑
Price history Comparison Chart
back to menu ↑
Detailed Product Reviews

Homech is the example of a medium-sized inflatable swimming pool both for kids and adults. The dimensions of the model are 120'' x 72'' x 22''. It's enough for up to five children or two adults. Still, the depth of the pool is safe for toddlers from 3 years old.
The pool itself is made of durable PVC material. It is 0.4 mm thick, which is significantly more compared with other pools. The walls of the basin are leak-proof, too. Adding to that is a soft air cushion on the bottom to protect your feet when swimming.
The Homech 120 inches is divided into three separate chambers, each of which has its own intake and exhaust valve. Thus, we get faster inflation and draining. Also, the pool is better protected against tear and leakage.
This is a nice blue swimming pool with a soft pattern. And what`s more important, it takes less than 5 minutes to install and provides great fun and safety for kids in return.
Pros
large capacity (contains 312 gallons)
safe for kids age 3 years old and up
Naphthalene-, lead-, and BPA-free PVC material
twice thicker material
triple inflatable chambers
soft air cushion on the floor
two curved valves for faster drainage
affordable price
Cons
no pump included
requires regular inflation

Here is one more Homech pool model for kids over the age of 3. The basin is almost identical to the previous Homech with the only difference in size. This pool measures 95'' x 56'' x 22''. The capacity was also reduced to 162 gallons. Such dimensions are enough for free swimming and playing of up to four kids.
The material used is 0.4 mm PVC with three individual air chambers and intakes. The manufacturer also provides a curved drainpipe for fast pool draining within 5 minutes. Inflation takes about 5 minutes as well.
The users will also like a light blue design and a pleasant $105 price.
The distinguishing feature of the pool is that it's safe for toddlers and babies. At the same time, it is interesting enough for older kids over 7 years old.
However, one should mind that the kit does not include a pump. They also recommend using a manual or foot pump to avoid blowing up.
Pros
contains 162 gallons and big enough for four kids
safe for kids of any age over 3 years old
Naphthalene-, lead-, and BPA-free PVC material
twice thicker material
triple inflatable chambers
soft air cushion on the floor
two curved valves for faster drainage
affordable price
Cons
no pump included
requires regular inflation
not suitable for adults

This pool is not inflatable since it's made of solid plastic material. However, it is specially designed for toddlers from two years old. The Step2 basin is one of the best models for the youngest, which provides not only fun and freshness but also wide educational and skill development options.
The Play & Shade doesn't require any installation or assembly. The dimensions of the pool are only 37.5'' x 37.5'' x 50'', but it is big enough for two kids.
Inside the pool itself, a kid can find two molded-in seats, where he/she can rest. Also, the floor is covered with funny marine patterns for better traction and safety.
However, it's not all entertainment the pool can offer. The manufacturer added a bright umbrella, which can be installed on the side and give shade for kids on sunny days. An excellent umbrella protects the whole basin and holds four additional toys. They are three cups of green, yellow, and violet colors and an orange water spinning wheel. Kids can attach all accessories on the umbrella or the side of the pool.
The pool and toys help make playing more exciting and develop motor and sensory skills.

Pros
suitable for the age of 2+
requires no installation or assembly
has two molded-in seats
marine pattern to avoid accident slipping
includes a big umbrella and water toy accessories
helps develop various skills
sallow and absolutely safe
Cons
for toddlers only
contains no more than one or two kids
supplies and tools for umbrella installation can be missing

Intex Dinoland is another excellent kiddie pool, which combines refreshments and games.
This small pool measures 131'' x 90'' x 44'' and has 6'' of water height. The model is suitable for children from 2 to 7 years-old.
Besides, though it's not very big, it contains several playing sections to entertain up to four children.
The first section includes a soft ball-roller. Here balls run between the rails and fall into the water with funny splashes.
A water slide presents the second section. A child slides down and falls into a pool itself that contains 77 gallons.
The third and the fourth sections are designed for active ball and ring tossing games.
Also, the pool has an arch above the slide with an in-built water spray. Why do we love it? Because it works from a garden water hose and provides constant refreshment. The design also includes a convenient drain plug.

Bright colors, dinosaur figures, opportunities for various activities… A full kit with six plastic balls, three rings, and a repair patch…All these elements make the inflatable pool perfect for kids.

Pros
suitable for 2+ kids
extremely bright and captivating Dino design
the safe depth and soft pad
four playing zones
a water spray for additional refreshment and fun
easy draining
a repair patch included
toy accessories
Cons
deflates quickly and requires regular inflation
is subject to tear and pierce on seams
takes some time to inflate

Next Intex pool of our review is Swim Family Lounge Center.
A lively, transparent blue basin suits both adults and children from 3 years old. Though adults cannot easily swim in the pool, kids find it absolutely comfortable. Standard measurements are 90'' X 86'' X 31''. The Swim Center contains up to 156 gallons, which can be drained through a drain plug.
The pool is made of lasting vinyl. Material forms two separate chambers for longer service life. The kit also includes a repair patch to eliminate the small leak, tear, or pierce.
Speaking about the design, we can note a convenient broad inflatable bench inside for rest. It also features an inflatable back to lean on while seated and two built-in cup holders on the sides. All these features make the pool fun for kids and adults.
Pros
suits both kids and adults
provides a comfortable bench with back
two built-in cup holders
two air chambers
a repair patch included
a drain plug
the very affordable price of $40
Cons
cannot withstand high loads and may rip at the seams
the plug is hard to seal

Rainbow Ring is another fantastic playing pool by the Intex company. This Center somehow repeats the construction with zone division of the Dinoland pool and offers similar facilities for $50.
So, the swimming and playing center has two separate pools connected by an inflatable slide. The main pool where kids go down contains 54 gallons. The back wading pool is designed for 46 gallons. Both basins are absolutely safe for kids of 2+ age since their depths do not exceed 5.5'' and 8'', respectively.
Intex provides several playing zones. Kids can enjoy the slide mentioned above, a water sprayer over the slide for cooling, a ring tossing, a ball rolling, and a bouncing ball toss game.
All additional playing accessories, i.e., six plastic balls and four inflatable rings, are included. Toys are safe, soft, and prevent swallowing. Also, the main pool is provided with a mat to ensure a gentle landing.
The total dimensions of the pool are 117'' X 76'' X 53''. Is it spacious? Absolutely! There is enough space to accommodate about four-five kids between two and five years old.

Rainbow Ring Play Center is lovely for children of any age. It`s also approved by parents as you can be sure your kids are safe and amused.

Pros
big enough for up to 5 kids
provides two separate pools
four playing zones
a water sprayer that works from a garden hose
toys like balls and rings included
additional landing mat in the main pool
safe shallow basins suitable even for 2+ toddlers
a repair patch and a drain plug included
affordable price
Cons
takes a lot of time to inflate
a new item has an unpleasant plastic smell, which needs several days to disappear
has many parts that require constant blowing up

Your kids will love the Jungle Adventure with all its exotic animals, funny games, and bright colors. The pool is made in the best tradition of inflatable playing centers. It means it provides a lot of room for swimming combined with entertainment. Inflatable animals can also be used for educational purposes.
The pool is divided into two basins – the small wading and the main one. The main pool has a larger capacity for 130 gallons with 8'' water depth. The wading basin is designed for 15 gallons and is as shallow as 4.5''.
Lovely wading pool features several sprayers and a bright yellow slide. In the main part of the pool, your kids will find half a dozen toys! There is an inflatable flamingo, a crocodile, and a hippo, hiding in the water, a playing wall, and an arch with a hanging monkey on it. Flamingo can be used for a ring tossing. The wall also has five holes for ball games (an inflatable ring and plastic balls are included).
The pool is an excellent purchase for toddlers over 2 years old. Kids up to 6 will also find this center quite amusing. However, the basin may seem too small for the grown ups.
The Jungle Adventure features 96'' x 78'' x 28'' dimensions. Traditionally, Intex includes a landing mat for the slide, a drain plug in the floor, and a repair patch for accidents.
Pros
unique jungle design that both entertain and tells children about exotic animals
two separate shallow pools
entertaining elements like a slide, flamingo, crocodile, hippo, monkey, wall, and arch
tossing ring and balls included
funny sprayers
safe slide mat to avoid dangerous landing
a drain plug and a repair patch included
costs only $55
Cons
too small for children over 6 years old
multiple parts require separate blowing up and take a lot of time
deflates within a day or two

If your kids are keen on dinosaurs, volcanos, adventure jungle islands, and swimming, try this versatile Dinosaur Play Center by Intex.
The 98'' X 75'' X 43'' pool contains 72 gallons of water and an endless amount of fun. Here, your young Indiana Jones will find a hot volcano slide, a hungry dinosaur, a cooling waterfall, and a tropical palm.
The slide is safe as it's equipped with a soft landing mat. A palm and a waterfall have sprayers attached to a garden hose, the flow of which can be adjusted. The unit also comes with six balls. Do you want to play with them? Just toss the balls to feed a dinosaur!
The pool is suitable even for two years old toddlers since it is only 6'' deep. Also, mind that the small size of the basin allows for playing no more than three children.
Dinosaur Play Center is drained quickly through the built-in plug and offers a useful repair option with a patch.
Pros
excellent oasis design
small and shallow for safe toddlers` swimming
provides three playing zones
comes with adjustable sprayers
includes six playing balls
a drain plug and a repair patch included
Cons
provides space maximum for three kids
not very durable material that tends to leaks, tears, and deflating

Candy Zone continues the Intex model rank of pools with multiple playing zones and dual basins.
This time we see a 116'' X 75'' X 51'' inflatable center for kids over the age of 2. Bright colors and fun can improve your children's mood as fast as any chocolate or candy would do but without unpleasant caries!
By purchasing this model, you'll get a lovely candy pool with a small wading basin for 44 gallons and the main basin for 54 gallons. Between them, the manufacturer provides a chocolate slide with soft mat on the bottom. Over the slide, there is a sprayer for slide wetting and additional cooling.
Also, the kit includes two inflatable removable lollipops. Your kids are free to use them for playing, swimming, or ball tossing. Six plastic balls are included as well. The main pool has rails on the both sides for more games with the balls.
The Candy Center is perfect for summer outdoor activities and suits both toddlers and older children up to 8 years old, though the company claims it's OK even for the age of 10.
Pros
suitable for both little and grow up children
two separate pools
provides several playing zones
comes with a sprayer
includes 6 playing balls and two inflatable removable lollipops
a drain plug and a repair patch included
Cons
costs $139, so cannot be called an ultimate budget option
takes a lot of time to inflate
not very solid seams

This model cannot boast of a unique design with candies, dinosaurs, are jungle. It doesn't have playing elements or zones either. However, many users love it for its decent look and space for swimming.
The reason for such difference is that this pool better suits not toddlers but children over the age of 6 and even adults. Here, we have 120'' X 72'' X 22'' dimensions with maximum 13'' of depth. The water capacity is 269 gallons. Thus, the pool can be considered as a large basin for the whole family.
The pool is made of solid vinyl and features three individual chambers. Each of them inflates separately. There is also a double intake and free-flow exhaust valve.
All-purpose blue color matches any backyard. And will you have any problems with filling or draining? Not a single one! The model comes with a drain plug. It's an excellent model to have a little swim and get cooled.
Pros
suitable for the whole family
provides a large space for swimming
made of durable vinyl
three individual chambers for longer air retention
has a double intake and a free flow exhaust valve
a drain plug included
Cons
not suitable for toddlers
doesn't provide a lot of playing opportunities for kids
no pump included
many buyers say it lasts only for one season

Intex Mini is a representative of the frame above ground pools for kids. The huge advantage of the model is that it can be assembled and used in a few minutes without tedious blowing. The frame requires no additional toolsю Also, the liner is resistant to piercing and leaks.
The pool comes with 48'' x 48'' x 12'' dimensions and has 90 gal water capacity. Consequently, it's perfect for kids over two years old but under the age of five. To provide protection against hitting, horizontal beams of the frame are padded with foam.
Standard drain plug and a repair patch are an integral part of the kit.
Though this mini pool isn't the best option for the whole family, it's perfect for babies and toddlers. Parents can be sure they are always within arm's reach of the kids.
Pros
perfect for babies and toddlers
assembled within minutes
doesn't require inflation
foam padded beams protect from hitting
a drain plug for easy and quick water release
a repair patch included
affordable price under $50
Cons
too small for kids over the age of five or adults
some users have problems with the frame assembly
rather boring design

BigMouth company presents a nice baby pool for three years old and up kids.
The model has a bright design with rainbow-colored walls and a rather large size. 63'' x 58'' x 24'' dimensions are enough to contain three kids to splash and swim.
Vinyl material doesn't fade under the sun and lasts for at least one season. In case of leaks or piercing, the kit includes a repair patch to extend the service life of the item.
The Rainbow pool is easy to blow, fill, clean, and transport. Small kids will like bright colors. The manufacturer also offers other exciting designs.
However, you should mind that the model doesn't offer a drain plug for quick water release. Older children can also find the pool no so exciting.
Pros
suitable for children over the age of three
big enough to contain up to three kids
made of durable vinyl
inflates quickly and requires minimum maintenance
a repair patch included
very affordable price under $30
Cons
no drain plug
not suitable for children over the age of six
doesn't offer any playing opportunities

Mandarin Swim Center is a rather large pool for family rest. It features 90'' x 58'' x 18'' measurements and contains up to 137 gallons.
You`ll love it as much as your kids will! The pool is enough even for two adults. At the same time, 13'' depth is safe for kids ages 3-10.
There is a bright orange and white 13 gauge vinyl with double ring design. It both serves for a long time and suits any backyard. However, since the bottom of the pool is white, it gets dirty pretty fast. So, be ready to challenging cleaning.
Still, to simplify the draining and cleaning processes, the pool is equipped with a plug at the bottom.
This inflatable basin is an excellent option for senior children who like swimming.
Pros
suitable for the whole family
provides space for swimming
made of solid vinyl
cheerful mandarin color
a drain plug and a repair patch included
Cons
doesn't provide a lot of playing opportunities for babies and toddlers
the white bottom gets dirty very fast
many users complain that the drain plug location makes it difficult for the water to drain out efficiently

Paradise model does not offer any unique features, but it's one of the best options for the price of about $30.
The pool comes with two air chambers. Also, welcome a funny print on the outer side with images of a seashore and sweet sunbathing animals. Divided chambers construction allows the basin to retain more air in the case of tearing. Also, the manufacturer helps you repair small holes and piercings with a patch included.
The dimensions of the pool are 103'' x 63'' x 18'', which ensures space for kids and adults. The pool contains 169 gallons of water, but its depth is only 12''. Consequently, this model is safe for small children and toddlers over the age of three who are supervised by parents.
Yes, Paradise has some shortcomings like not very convenient drain plug or thin vinyl. But at the same time, Swim Center comes with many characteristics presented in more expensive pools and is definitely worth trying.
Pros
suitable for the whole family, including toddlers
quite spacious
two individual chambers
has a double intake and a free flow exhaust valve
a drain plug and a repair patch included
budget price for about $30
Cons
inconvenient location of the drain plug
thin vinyl material, which is subject to leaks, tearing, and deflation

Last but not least model of the review was specially designed for the youngest ones. This safe and lovely sprinkler pool is suitable for babies from 12 months and older. At the same time, it combines easy maintenance for parents, cooling during hot summer days, and great development opportunities for kids.
So, the pool consists of an all-in-one inflatable bottom. Just connect it to a garden hose and activate numerous sprayers all over the side! It provides lightning-fast blowing and cleaning and is lightweight to transport.
The manufacturer uses BPA and phthalates free material and makes the bottom as shallow and safe as possible.
Besides, under the water, on the circle with a diameter of 60'', your kid can find a lot of funny animals. Each presents some letter of the English alphabet.
SplashEZ also produces sprinkler pool models with color balloons and the world map with all countries. Each of the model option contributes to your kid's development and learning through playing.
All these marvelous features are available for the price of $35. I'm sure this pool will become your favorite toy/refreshing location during the coming summer.
Pros
perfect for babies and toddlers
large enough for three kids
shallow and safe
comes with numerous sprayers for refreshment
gives a wonderful opportunity for learning through playing
takes a few minutes to inflate
budget price for $35
Cons
hose connection can provoke leaks
the bottom is rather slippery
back to menu ↑
Buyer's Guide – How to Choose the Best Kiddie Pool?
Before buying a pool, we recommend you to get acquainted with several things, which are worth remembering. Though the market offers a lot of basins, not every model can suit you even if it's the best-seller. The choice depends on your kid's age, pool type, additional elements included, and so on.
Pool Type
There are several types of pools, but the best option for kids is above ground inflatable and frame basins. The crucial difference lies in the construction and safety.
Frame pools consist of steel or plastic tubes, which form solid, durable construction. Small frame pools can be used for children's swimming. However, it's not the best model since a kid can hurt himself on a rigid side.
Inflatable pools are considered the safest option. They are shallower, filled with air, and the sides are soft. So, even if a child falls to the floor or the side, he/she will get no injury.
Pool Size and Depth
It's essential to choose the pool of the right size and depth. Thus, you protect your child from any accidents, even if you happen to leave him/her unattended.
Since six years old kids are much bigger than two years old toddlers, the dimensions of the basin will also depend on the age of your child.
Babies and Toddlers
The youngest need the smallest, the shallowest, and the safest pools of all. It's better to choose the models with almost no water inside like SplashEZ Sprinkler or Step2 Play & Shade.
Anyway, if you want something to grow on, mind that its depth shouldn't exceed 8-9'' height.
Kids Over the Age of Four
During the first three years of life, kids acquire basic motor skills and can even perform some actions independently. Thus, for those who are older than 3-4 years old, parents can buy deeper pools.


The required depth is 12-15''. Also, such playing elements like slides and sprayers will become a great addition.
Senior Kids
Children over the age of six-seven are almost wholly independent of parents. They can get more swimming freedom, of course, as long as they are attended. So, they need bigger pools that give space for swimming.
The depth of the basins is also unlimited, though the models deeper than 35-40'' are not recommended. Otherwise, senior kids can use adult pools.
Floor Traction
Slippery floors are very tricky and dangerous. They can cause sudden falls and serious injuries, even in soft inflatable pools. That's why it's recommended to choose those kiddie pools that provide special anti-slippery coverage on the floor. Also, small patterns on the floor, like in the Step2 Play & Shade pool, significantly increase traction.
Anyway, to make pools safer, specialists recommend performing every day or every other day cleaning. Thus, you eliminate all sediment and slippery algae from the bottom.
Materials
Imagine that you bought an inflatable pool for your kids. I'm absolutely sure you can literally see how they are splashing in it all day long. Then imagine that, during all these hours, the pool stays under the sun, which heats the water and the pool itself. Exposed to heating and destructive sun rays, the low-quality pool material can start emit dangerous particles.

Please, avoid pools if you see they include high concentrations of carbonyl compounds, phenol, isophorone, Bisphenol A (BPA).
Also, mind that a new pool shouldn't have a strong unpleasant smell. Such a feature can point to poor quality.

Shade
As we mentioned above, kids are going to spend hours in their pools under the sun. That's why it's better to take care and choose a place in your backyard that provides enough shadow for kids to hide.
However, some pools come with sun umbrellas, arches, and other inflatable elements, which cast a shadow for protection.

The choice of such pools and the choice of a proper place are simple precautions. But they will allow you all to avoid painful sunburn and even more dangerous sunstrokes.

Drain Plug
Often, people don't like inflatable pools because it takes a lot of time and effort to scoop up the water. However, the pools that come with drain plugs allow the users to solve this problem in the matter of seconds. You only need to pay attention to this characteristic before buying.
The presence of a drain plug doesn't depend on the pool type, size, or other features. You can find it in any model.
Playing Elements
Inflatable toys and entertainment elements are not a compulsory feature for a good kiddie pool. Nevertheless, if you have little kids and buy a pool not for the family use but only for children, they will better like the basin with a bright design, game zones, slides, and toys.
back to menu ↑
Frequently Asked Questions
What is the required water level for my inflatable pool?
Manufacturers do not recommend filling pools up to the top. The required amount of water for any basin should fill about two-thirds of the pool. Anyway, it's better not to exceed 80% of the height of the pool.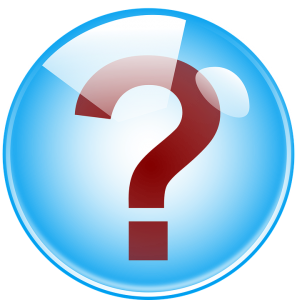 Can I use an electric pump to inflate my pool?
Electric pumps are a good option for big family pools, though they may be too powerful for some models and lead to tearing.
Thus, if you have a small kiddie pool, manual and foot pumps are much safer yet quick means of inflation.
Some users prefer to blow pools by mouth, but this method is the most time- and effort-consuming, so we do not recommend it either.
How often should I change the water in my kids` pool?
If you care about your children's health, you should always change the pool water regularly, instead of leaving the water to last the whole summer. Bacteria and algae thrive in warm stagnant water, causing unpleasant consequences if swallowed or when it penetrates small wounds and scratches.
Kiddie pool requires regular change of water. And the best option is everyday draining, cleaning, and filling with fresh water. It's also important to heat fresh water under the sun or by adding a bit of boiled water.
What is the best pool for babies and toddlers under the age of two?
There are several nice models for the youngest kids, but Step2 Play & Shade and SplashEZ Sprinkler pools are favorites of many parents.
These pools are small and shallow enough, even for a 12-month baby. The Step2 model comes with an umbrella and the set of toys for playing and the development of motor skills. The SpalshEZ pool has funny sprayers and several design options, which promote learning through playing. The bottom of the pool can be covered with bright pictures of English letters, color balloons, countries, etc.
What can I put under my kiddie pool?
All inflatable pools should stand on an even flat surface. There shouldn't be any stones, sticks, and other sharp elements that can pierce the pool or hurt your kids through the floor.
It's nice to put a basin on the grass. Still, they recommend putting some additional layers between the pool and the ground for extra protection. A list of plywood and a rubber mat is excellent variants of under-pool padding.
back to menu ↑
Conclusion
As you see, the choice is enormous. Manufacturers are ready to satisfy any users` requirements. No matter whether they want a simple large pool both for kids and adults or a playing center with numerous games and toys. You can choose what your kids need – swimming, playing, or even learning.

Apart from multifunctionality, kiddie pools don't cost a fortune. So, even the best models are quite affordable.

You can find an excellent option for less than $50, while the most expensive pools cost under $110.


Surely, rare inflatable pool can last longer than for one season. But they are excellent as a temporary summer entertainment. Besides, I'm pretty sure kids will outgrow the pool and find it too small or dull next year.

I tried to collect all the best kiddie pools. And I hope that this review and tips will help you purchase the model you kids will love. Only remember to choose a kiddie pool, taking into account your free space in the backyard, your kid's age, preferences, and safety level. Then, summer swimming will give you all the endless pleasure.